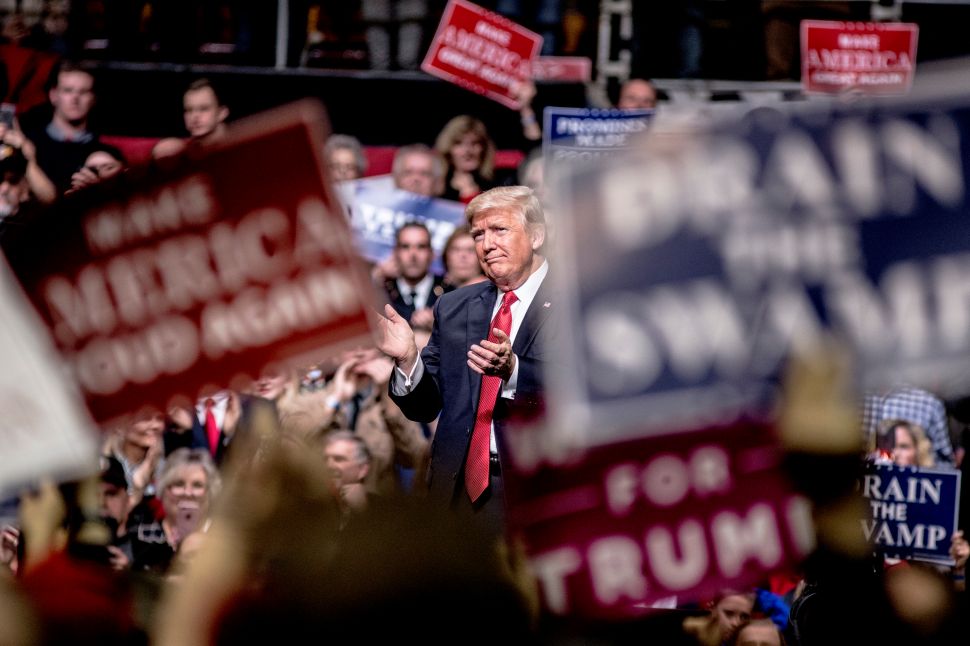 I noticed the other day that Breitbart News Network offered commentary on one of my essays five months after Andrew Breitbart died back in 2012.
"According to Quigley," wrote Tony Lee, "there is a battle for the future of the conservative movement, and it is between those that believe in states' rights, sound money, and constitutional government versus what Quigley calls 'the National Review crowd, the neocons, the Bush apparatus, the entire Eastern Conservative Establishment.' "
This deeply conservative-libertarian approach to federal government was loosely based on Henry David Thoreau's famous dictum at the beginning of his essay on civil disobedience, although this was used in state disobedience: "That government is best which governs not at all." When people are prepared for it, he wrote, that is the government they will have.
I've written maybe 2,000 essays between 2003 and today on this same theme: America is undergoing a unique transition. A change in status is at hand, bringing devolution of power from the federal government to the states and regions. It's an organic shift from between 1776 to today when the states have grown and matured from primitive settlements in a vast, empty forest to fledgling, indigenous republics. In time, the federal apparatus would disappear entirely and be seen only as training wheels to this new awakening. It might awaken in Texas. It might have already awakened.
This was what Thomas Jefferson intended, but it would shake America to the timbers.
Thinking along these lines rose suddenly to the mainstream here and abroad in February 2009 when New Hampshire state representatives Dan Itse and Paul Ingbretson (who is a friend) wrote a bill to declare that New Hampshire need not participate in the Obamacare doctrine being dictated to them by Washington, citing the 10th Amendment and Jefferson's Kentucky Resolutions as their source of inspiration. Dozens of other states joined their initiative.
In states across Europe, a new generation of leaders began calling for the abandonment of the EU; Brexit fanned the flames of this movement. Marine Le Pen rose to a similar tune in France and Geert Wilders in the Netherlands. This week, Wilders lost his race to Prime Minister Mark Rutte's Liberal Party and a headline read, "European relief as Dutch snub 'siren song' of far right." Wilders and his Freedom Party pulled in only 13 percent of the vote.
Has the prairie fire that awakened the Tea Party flamed out? Was it all for nothing?
But America's story is not Europe's. They are not our responsibility. They are old, we are new. They are bound by ball and chain to their dark pasts. We are born free in the deserts and forests. These are not just chauvinistic, "exceptionalist" boasts. They are claims America's greatest writer and philosopher, Ralph Waldo Emerson, and our greatest visionary, Thomas Jefferson, would have made to fully understand our situation as existentially different from that of Europeans.
For example, Europe has no figure like Andrew Jackson—the hero of New Orleans who defended the city against British invasion in 1815 and the seventh president of the United States—who President Trump correctly paid homage to this week by laying a wreath on his grave in Nashville because they have not had a frontier for a thousand years. Much has been written recently about the firebrand populist who awakened the heartland and brought the plain folk of field and prairie into politics. Trump hung a portrait of Jackson in the Oval Office.
In 2011, I claimed that the spirit of Jackson would awaken America and was first experienced here with the rise of Sarah Palin.
"But the turning ahead might best belong to Andrew Jackson," I wrote. "It was the rustic warrior from Tennessee who first fired up the common folk west of the New River and laid their claim to governance. He is much misunderstood and occasionally maligned, but Jackson might well be considered the spirit father of the current red-state uprising."
Jackson was the awakening spirit of the South and the heartland and brought a fire and character to it…a fire latent from the beginning and one that may never go out. It may sleep for a hundred years or so and appear to be dead. But then it will awaken again. That's what's happening today.
But to be fully understood, Jackson and the South and heartland must be linked with Abraham Lincoln, for then America would change again and that change would come through military conquest.
The counterpoint to Jackson was there at the beginning. Jackson took office in 1829, the beginning of a wild era in American history. William Lloyd Garrison, who cherished everything against, began his fateful anti-slavery journal, The Liberator on January 1, 1831.
"He has been an awful curse and scourge to the country, and his death, therefore, will be anything but a public calamity," Garrison wrote. "But, as bad as he was, there will be no lack of panegyrists to try to make his career appear illustrious. But in vain… in vain!"
This time as well a great man could rise again in opposition to the new Jacksonian era and probably will; that's the dynamic nature of history. Possibly someone like the well regarded and able Rep. Joseph P. Kennedy III. A familiar name from Massachusetts, he has taken the initiative and "is carrying his family legacy into a new era, battling Republicans who want to undo Barack Obama's health care law."
As it was in the 1830s, 40s and in 1860, it is again today: a tale of two Americas in love and war, the one born at Bunker Hill like the young Joe Kennedy, the other born at the Alamo during the Jackson presidency. This could be the fate to which we ultimately return every hundred years or so and where we go again today.
Bernie Quigley is a prize-winning writer who has worked more than 35 years as a book and magazine editor, political commentator and reviewer. For 20 years he has been an amateur farmer, raising Tunis sheep and organic vegetables. He lives in New Hampshire with his wife and four children.