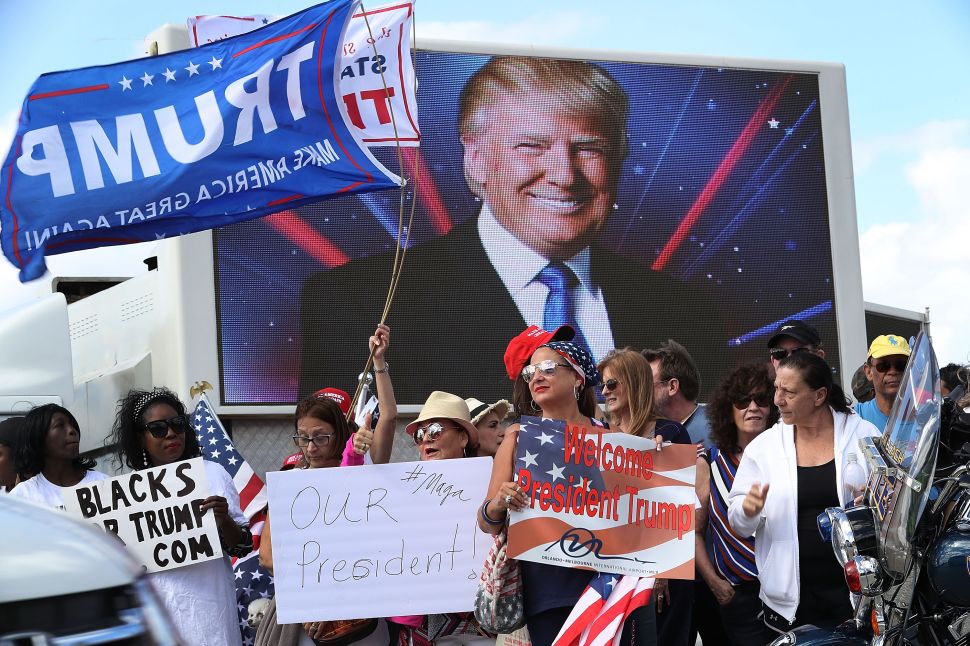 On March 6, 2017, the Senate voted along party lines to pass a resolution repealing President Barack Obama's Fair Pay and Safe Workplaces (FPSW) executive order, aimed to expand labor protections for employees on federal contract sites and crack down on federal labor law violations.
The FPSW was signed into law on July 31, 2014, and the official rules were issued by the Department of Labor and the Federal Acquisition Regulatory Council on August 25, 2016. Crucially, it required employers to increase transparency in the issuance of paychecks and prohibited companies with contracts greater than a million dollars from requiring employees to sign pre-dispute arbitration agreements in regards to potential civil rights violations. It also required the General Services Administration to take into account past labor law violations of prospective contractors when determining whether or not to award their bid.
A 2010 Government Accountability Office (GAO) study found that in the previous fiscal year, the federal government had awarded more than six billion dollars in federal contracts to companies that had been cited for federal labor law violations. Trade groups referred to this derisively as the "blacklisting rule." Stan Solloway, CEO of the Professional Services Council, criticized the act, arguing that it would remove the presumption of innocence from contractors by treating "mere allegations of wrongdoing, which have not been fully adjudicated similar to adjudicated cases where the established legal procedures have been allowed to play out as fully intended." In contrast, Labor unions greeted the measure with widespread praise. On August 24, 2016, AFL-CIO President Richard Trumka issued a statement arguing that the measure would "make our contracting system more fair and accountable," which he said was "good for working families, law-abiding employers and communities."
Ultimately, neither side had the opportunity to be vindicated. On October 24, 2016, just a day before the phased in implementation was slated to begin, Marcia Crane, a federal judge for the eastern district of Texas blocked the civil rights and labor law disclosure agreements on the grounds that it was a case of executive branch overreach and that existing statutes already covered disclosure requirements. The paycheck transparency provisions went into effect as scheduled on January 1, but were extremely short lived.
Democrats in Congress, who voted unanimously against the repeal, were quick to condemn it. In the immediate aftermath of the vote, Senate Minority Whip Dick Durbin told the Observer that the measure was "another broken promise to American workers" and that it would ultimately "waste taxpayer dollars on companies that break the law." Sen. Elizabeth Warren argued that the heart of the question was over "who Congress really works for" and released a 14-page report pointing to instances of contractor abuse. Service Employees International Union (SEIU) President Mary Kay Henry denounced Republican leaders for choosing "to put greedy corporations over working people by undoing the Fair Pay and Safe Workplaces executive order." She told the Observer that the FPSW is a "common-sense order that would have helped taxpayers, law-abiding businesses, and the more than one in five Americans employed by companies that do business with the federal government."
Given that the measure was passed under the auspices of the Congressional Review Act, whatever impact the repeal has on the one in five Americans will in all likelihood prove to be irreversible; the law grants Congress the authority to not only overturn federal regulations, but to also forbid the issuance of all equivalent regulations in the future. Prior to 2017, it had only been used once, but within the 115th congress, this marks the fourth of six instances in which Republicans have used it to overturn an Obama issued rule.
President Donald Trump received 43 percent of the union vote in 2016, the highest of any Republican since Ronald Reagan in 1984. If he signs a measure that restricts labor rights for a fifth of the workforce and prevents them from ever regaining them, he could face backlash. Whether he does or doesn't will ultimately be a test of the staying power of his populist brand and the political clout of organized labor.