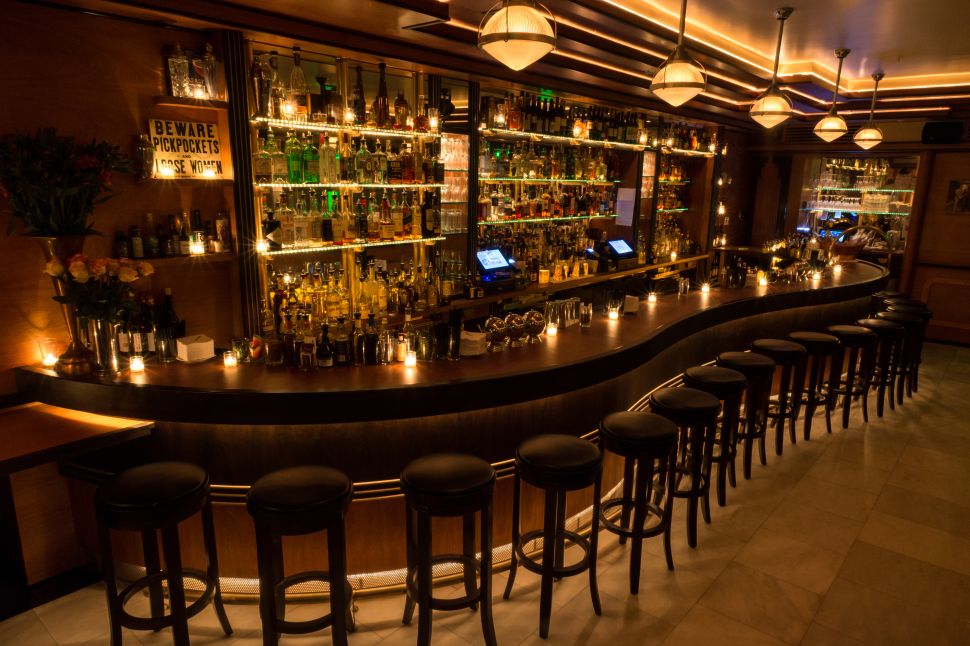 On a relatively unassuming Tuesday night in South Beach, the newly unveiled Washington Park Hotel hums with life. Its sprawling outdoor courtyard—which connects five Art Deco buildings built in 1943—fills the air with gurgling fountains, clinking glasses, and the occasional snippet of conversation.
One building stands apart from the rest: the historic Coral House, where Employees Only Miami now permanently hangs its hat.
After opening behind a nondescript green awning in New York City's West Village in 2004, Employees Only earned itself sizeable bragging rights after being named the World's Best Bar at New Orleans's esteemed Spirited Awards in 2011 and Best Bar Team and Best High Volume Cocktail Bar in 2015. With its trademark psychic, deftly-made cocktails and sacred end-of-the-night chicken soup ritual, the bar earned its stripes as a staple in the New York cocktail scene. When the team behind EO began to tinker with the idea of expanding the concept, it made sense to keep as much of the NYC spirit intact as possible—right down to the Art Deco décor. The Singapore location hit the ground running in late 2016, with Miami closely following suit in February 2017.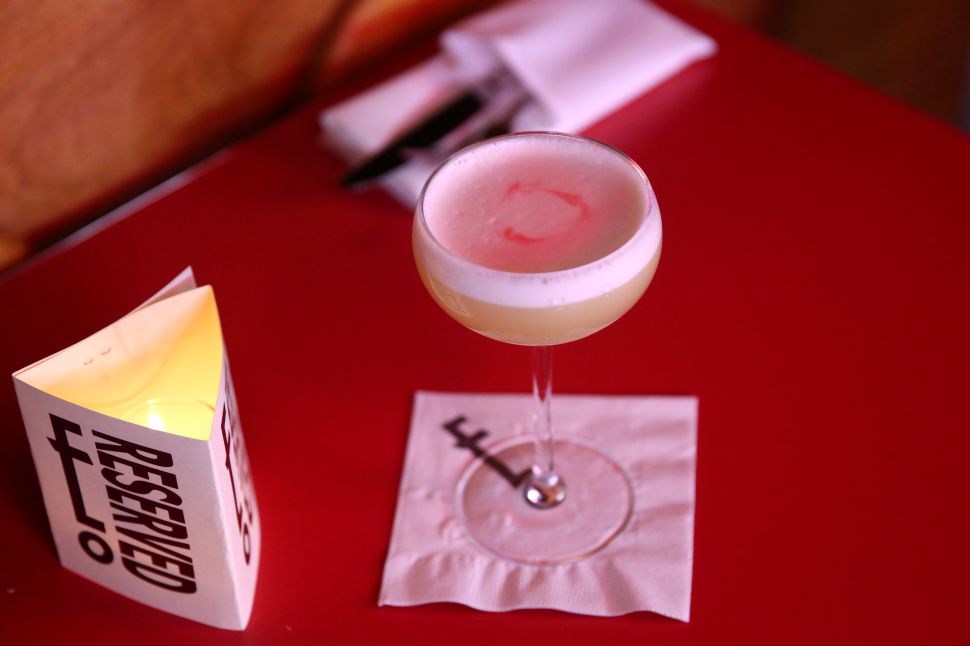 "While looking for the perfect Miami location for Employees Only, it was important to maintain the brand's Deco roots and serve as a place for locals first," said Billy Gilroy, one of the five founders behind Employees Only. "The service industry in South Beach and the eclectic mix of cultures have always excited me about Miami, and now I have a restaurant right in the heart of this community."
The Coral House, whose exterior boasts the calcified remnants of its namesake, features an intimate outdoor patio with a small fountain. Here, cocktail enthusiasts who wish to take their Hemingway daiquiris al fresco, can—one of the biggest departures from the NYC location. But almost every other detail here is a direct reflection of the original bar: the cozy anteroom where a psychic reads guests' futures starting around 8 p.m., the undulating bar built for optimal viewing of the action in front (and in back) of it, the angular Art Deco ceiling and the white-jacketed bartenders—80 percent of which hail from the NYC location. That is, until the up-and-coming Miami trainees complete the rigorous training Employees Only is known for.
The cocktail menu is divided into four parts: EO classics, apertifs, cocktails and long drinks, and fancy drinks. In the classic category, guests will find the Billionaire Cocktail, a sturdy blend of Baker's bourbon, lemon juice, grenadine and absinthe bitters. While drinks in under the fancy column boast ingredients like jalapeño-infused green chartreuse.
Dinner options are tightly curated, most with a nod to the chef's Balkan roots. Creamy bowls of kaymak accompany rustic slabs of bread before diners delve into a menu that features bone marrow poppers, skate paprikas with spaetzle and hand-cut steak tartar whipped with a raw egg and Worcestershire sauce table-side.
For those burning the midnight oil, a late-night menu of truffled grilled cheese, lamb burgers and Reuben croquettes sits ready to absorb the next round (or two) of Hemingway daiquiris. And if closing time rolls around while they're still deep in conversation, guests at the bar are treated to a bowl of homemade chicken noodle soup on the house—a ritual that's observed nightly in all EO locations. And at 4 a.m. in South Beach, it is indeed the breakfast of champions.
Jackie Gutierrez-Jones is a freelance editor and writer who covers lifestyle, travel and parenting. She's contributed her local expertise and copy to UrbanDaddy, Time Out, Mommy Nearest, Vivala, Eater Miami Citizine.tv, Whole Foods Market and the Frost Museum of Science. Follow her on Twitter at @jaxiscool.