These days, Hedi Slimane would rather be known as a photographer than a fashion designer. For a moment, forget everything you know about his four-year stint at Yves Saint Laurent (like the fact that he renamed the brand) and the seven years he spent churning out skinny suits at Dior. Instead, get familiar with the idea of Slimane as a full-time photographer, one who prefers to capture his subjects in brooding black and white portraits.
That's what he's doing at V Magazine, where the second version of Hedi Slimane New York Diary has been published. The 20-page supplement feels like a continuation of the first, which served as Slimane's ode to the artists, musicians and personalities that shape New York.
"I guess my golden era of New York would be when I no longer had to have a shitty job to support my practice," artist Robert Longo was quoted, alongside his steely portrait in the second Diary. "Around 1979, I stopped driving a taxi and had enough money to pay for my rent, some food, and my art materials."
"New York is still the only place in the world where I feel sane, despite its ever-changing state. It's the place that both inspires and disappoints, the place with the most ghosts on every corner, the place where anything can change tomorrow," muses Nick Zinner, the guitarist of the Yeah Yeah Yeahs. His profile is pictured, eyes closed, as if he's in a state of meditation. Other New Yorkers in the portfolio include visual artist Alex Da Corte, novelist Edmund White and Jonas Mekas, the 94-year-old godfather of American avant-garde cinema.
"It was just all of these artists, writers, characters coming in to the studio almost every hour on the hour; their hour with Hedi," laughed Stephen Gan, editor-in-chief of V. According to him, none of the subjects underwent hair, makeup or styling before their shoot in a Brooklyn studio, they simply arrived as they were and trusted Slimane to handle the rest.
As it turns out, partnership between Slimane and V was formed in a similarly laissez-faire manner.
"There was no brief, it wasn't an assignment, it was sort of like a conversation that began 'Oh it would be great to develop a body of work around this project,'" Gan explained to the Observer. For this particular venture, V serves as a vessel for Slimane's art; the photographer has full creative freedom to do as he pleases with the exhibition space.
"This is very much his gig. It's called Hedi Slimane's New York Diary for a reason," Gan pointed out.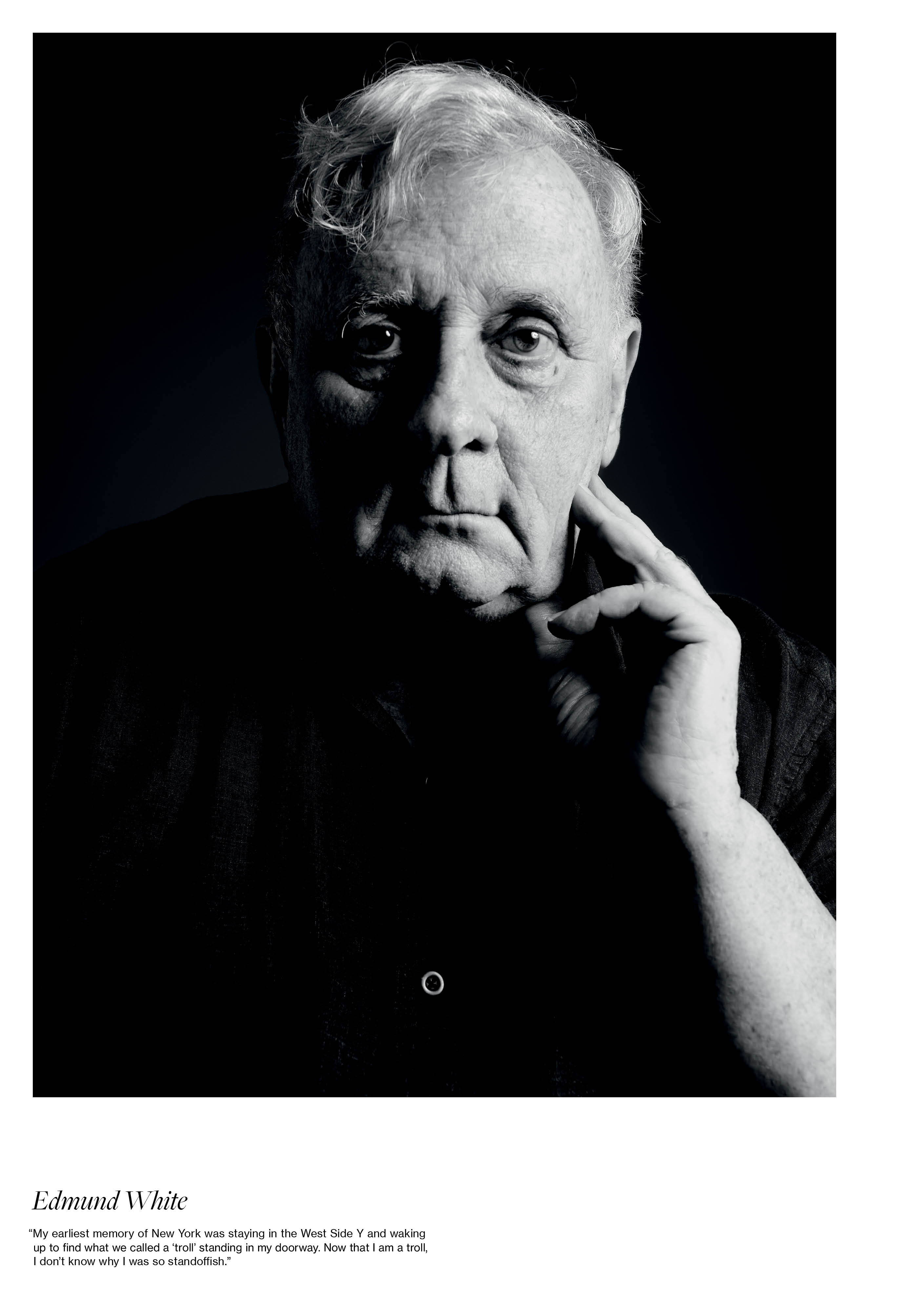 This isn't the first time Slimane has secured an ongoing photo series for the pages of V; from 2004 to 2007 he regularly published Rock Diary in the magazine's pages. These raw photos of the London music scene, including snaps of Pete Doherty and the young fans that eagerly crowdsurfed, danced and drank, served as a chronicle of the indie music community.
"It's been a healthy relationship of publishing ideas and impressions on different subjects," Gan said, of his ongoing collaboration with Slimane. Though he didn't provide details regarding a publishing schedule for Slimane's diary, Gan anticipates this partnership becoming substantial enough to "end up in a book or exhibition."
While we know that Slimane wants to be taken seriously as a photographer (though he hasn't discounted the idea of returning to fashion), does he still operate in the same way he did as a designer?
"There's not much difference, in the sense that he's very decisive and he doesn't do anything that doesn't involve a lot of conviction," confirmed Gan. "He's extremely instinctive and has to really feel something for the subject that's in front of him, or he doesn't do it." Good to know that he's consistent, too.
To see more pictures from the series, pick up V Magazine at newsstands or online.