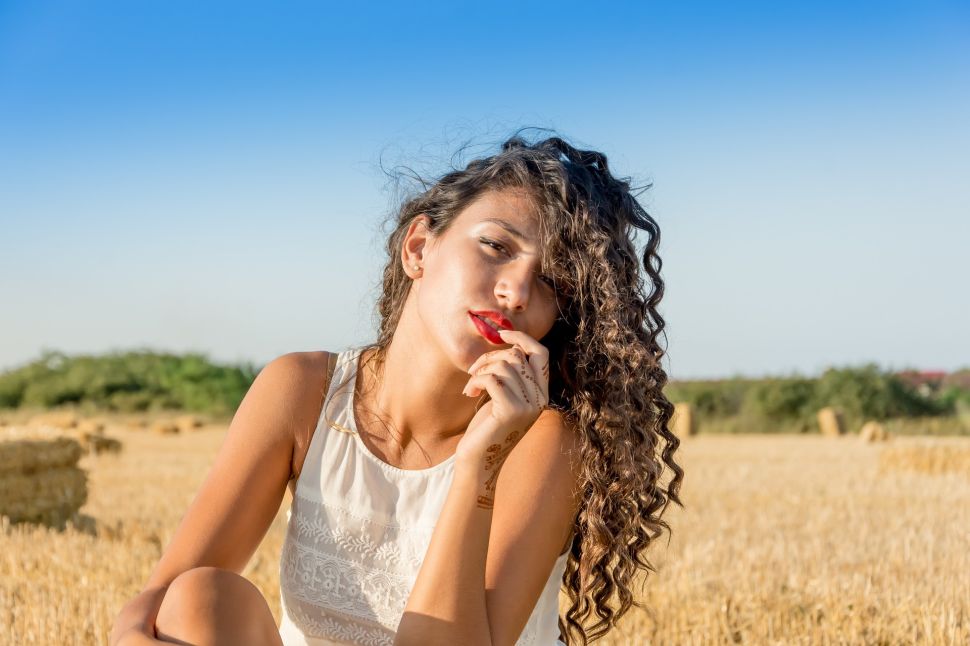 Even if you're committed to maintaining a consistent skincare regimen, you might think facial spritzes are more of an exercise in scent than a necessary product. Perhaps they seem like a gateway drug to a time-consuming, 16-step Korean skincare regimen. Not so. If you want glowing skin, hydration is the name of the game.
"I personally love this step," says London-based facialist and skincare guru Caroline Hirons. "It's the start of the hydrating process and it wakes me up." Her product recommendations, such as the ultra-emollient Clinique Moisture Surge Spray ($24.50) and acne-fighting La Roche-Posay Serozinc ($14.99), have helped drive a renewed surge of interest in facial mists. Yet, few customers are quite sure how to use them—or why.
Hirons recommends deploying hydrating sprays after acid toning cleansed skin and before applying serum, AM and PM. January Olds, founder of January Labs, recommends spritzing five to 10 times per day. "The goal is to constantly be repairing and strengthening the skin barrier," she says. "This helps prevent breakouts, premature aging, and a host of other issues."
Top New York City dermatologist Dr. Dennis Gross agrees. "Remember, there are electrically charged particles in the air that can attack our skin and cause signs of aging," Dr. Gross says. One reason he recommends mists is the power of the ingredients they contain: "The antioxidants will neutralize those pollutants to prevent them from entering the skin, sitting there on guard to protect from environmental hazards. Also, antioxidants protect skin's collagen and avoid breakdown."
January Olds seconds that. "Every day, our skin is exposed to elements and toxins that are damaging to the skin. So, it's essential that your mist feed, strengthen, repair and protect your skin," she says. Olds created the popular January Labs Restorative Tonic Mist ($24) to tackle the job. "It creates an essential stratum barrier to keep your skin healthy and glowing by ensuring proper pH balance and enabling your other products, like serums or night creams, to be more effective," Olds says. She compares the top layer of skin to cellophane stretched over our faces; without regular hydration to keep it supple, it gets dried out and cracked.
One fan of January Labs Restorative Tonic Mist is Caroline Hirons, who has evangelized it to her followers. "It's almost a moisturizer on its own," Hirons says. "Spritzes/facial mists are not something you want to spend a lot of money on if you're on a budget, most of them essentially acting as fancy water. For that reason, I do like ones that throw in ingredients that either soften, soothe, are antibacterial…or help the hydration stick around a little longer. This does all of the above and more." Ingredients in the Restorative Tonic Mist include aloe, witch hazel, rose centifolia, calendula, olive oil, and sodium PCA, a natural humectant that excels at binding moisture to skin.
Good ingredients are why nobody's recommending those little aerosol cans of Evian here. Products like that have no beneficial components and there is no point using them in your routine. (One exception, per Dr. Gross, is as a rinse for your face if you've been forced at gunpoint to use cleansing wipes.) Dr. Gross' own spritz, Dr. Dennis Gross C + Collagen Perfect Skin Set & Refresh Mist ($30), features his potent form of vitamin C,3-O Ethyl Ascorbic Acid. This groundbreaking ingredient works with collagen amino acids and Dr. Gross' proprietary energy complex to protect and repair skin function at a cellular level.
Which ingredients shouldn't show up in your spritz? "You should avoid alcohol and perfume, as they both dry out the skin," advises Margaret de Heinrich, co-founder of Omorovicza, whose Queen of Hungary Mist ($90) is a cult favorite. It's loaded with orange blossom water, rose water, sage water, and the brand's trademark Hungarian thermal water. "It's best to use one with natural floral scented waters," de Heinrich says. "It also helps if a mist is not overloaded with fragrant oils, such as lavender oil, as the skin can become irritated."
But if you want your spritz to pull double duty as both hydrator and fragrance experience, you do have options. Josh Rosebrook Hydrating Accelerator ($32) is one of the most beloved options on the market, and Hirons uses it in-clinic on her clients, who love the scent. Tata Harper Hydrating Floral Essence brings 21 high-performance ingredients into the mix, and the combination smells like a field of fresh wildflowers. Earth Science Herbal Tonic Mist ($8.76) is ubiquitous in health food stores and packed with hyaluronic acid, aloe and arnica montana among other calming plants. The result is a fragrance you will want in whiffing distance at least once an hour. Because beyond your AM and PM skincare routines, these spritzes have a major purpose: Saving your game face.
"The other great benefit of a hydrating mist is that it also acts as a makeup savior to rehydrate both skin and cosmetics," Dr. Gross emphasizes. Won't spraying your face just mess up your makeup? "It does the opposite," he replies. "Remember, foundation is made up of powder and fluid. As the day goes on, the fluid evaporates, leaving makeup looking dry and in turn, our skin looks dry and sallow, since it's also losing water all day long. Spritzes restore water content over your foundation. This wakes up your makeup and skin so you're looking totally refreshed."
Swedish cult skincare brand Pixi has some of the most beloved hydrating mists on the market, including Hydrating Milky Mist ($15) and Glow Mist ($15). Pixi's founder, Petra Strand, is also big on a post-makeup veil of moisture. "Spritzing after foundation and powder will set makeup – and make it look more natural."
The Best Hydrating Spritzes
Dr. Dennis Gross C + Collagen Perfect Skin Set & Refresh Mist
January Labs Restorative Tonic Mist
Josh Rosebrook Hydrating Accelerator
Pixi Hydrating Milky Mist
Pixi Glow Mist
La Roche-Posay Serozinc
Omorovicza Queen of Hungary Mist
Clinique Moisture Surge Spray
Earth Science Herbal Tonic Mist
Tata Harper Hydrating Floral Essence
Jackie Danicki created one of the first and most popular beauty blogs in 2004, and has consulted some of the world's most iconic brands on digital content strategy and innovation. Jackie blogs at http://burnedoutbeauty.com, and you can find her on Twitter, Instagram, and Snapchat as @burnedoutbeauty.