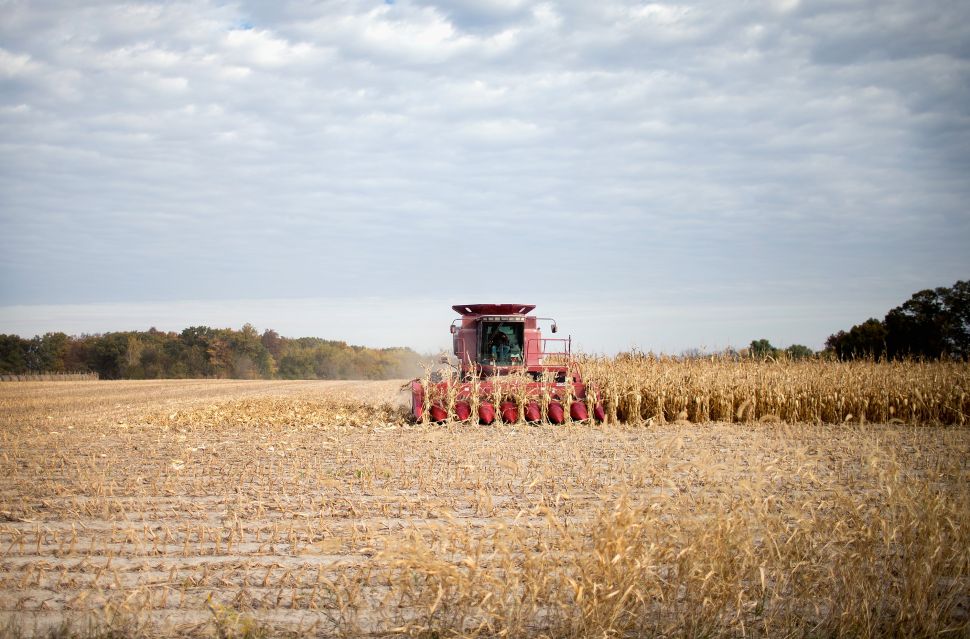 The average age of the American farmer has crept up in the last 30 years—a trend both academia and the U.S. government want to figure out how to reverse. According to the U.S. Department of Agriculture's Census of Agriculture, which is published every five years, the average farmer's age has increased from 50 years to 58 years. Only 6 percent of U.S. farmers are younger than 35. The 2012 Census also showed a few other demographic developments—the number of women who farm has dropped, while the number of minorities who began farming rose—but the graying of the farmer is an issue that universities and policymakers in the United States are beginning to address.
Rep. Joe Courtney just introduced H.R. 1060, the Young Farmer Success Act, a bill that offers student loan forgiveness to farmers who commit to a decade in the occupation. The bill, a bipartisan effort co-sponsored by Rep. John Faso and Rep. Glenn Thompson, would require participating farmers to make income-adjusted student loan payments during the first decade they farmed. After that period, the balance on their student loans would be forgiven. Some states have already begun working on bills with similar policies: New York has a program to forgive student loans after five years of farming, and lawmakers are looking at similar bills in Montana, New Jersey, New Mexico and Montana.
But that's after farmers have already gone to college. Concurrent with the push to forgive loans for young farmers, a number of colleges have begun offering academic courses or majors aimed at farming and food systems. These include Stanford's FEED Collaborative, which focuses on sustainable agriculture, and North Carolina State's NC Choices, which also focuses on community-based food systems in addition to sustainable agriculture. As Steve Holt reported in Civil Eats, colleges have seen overwhelming demand from students for courses on food policy and farming.
So what? Farmers don't make up a vast percentage of the U.S. population. As of the 2012 Census of Agriculture, there were 3.2 million farmers, and as of July 2016, the U.S. Census Bureau estimated there were 323 million Americans—so farmers are around one percent of the U.S. population. However, these are the people who grow 81 percent of the food U.S. residents eat. A national loan-forgiveness policy is a win-win for American farming families. The kids can get an education (perhaps even one related to shifting farming practices) and still afford to take over the family spread. It's also a win for American-grown food for Americans: an estimated two-thirds of farmland will pass out of the hands of the current crop of 50-something farmers in the next 25 years. Younger farmers willing to take on those tracts reduce the odds that the farms will go out of production, thus prompting a rise in food imports.
Who cares? Farming families, who may be wondering how they can afford to keep the business in the family. Ag policy wonks are also looking at these measures as a way of attracting and maintaining a workforce that has the education and training to guide U.S. agriculture into the next phase of crop production. As climate patterns continue to change, both historical farming practices (what crops to grow in what regions) and historical commodities knowledge will be less useful than being able to figure out how to farm in the future. And finally, anyone who cleaves to the locavore lifestyle should be keenly interested in supporting academic programs and social policies that keep their nearby farms in continuous production from generation to generation.
Want more? There's a whole archive of "So What, Who Cares" newsletters at tinyletter.com/lschmeiser. In addition to the news analysis, there are also fun pop culture recommendations.