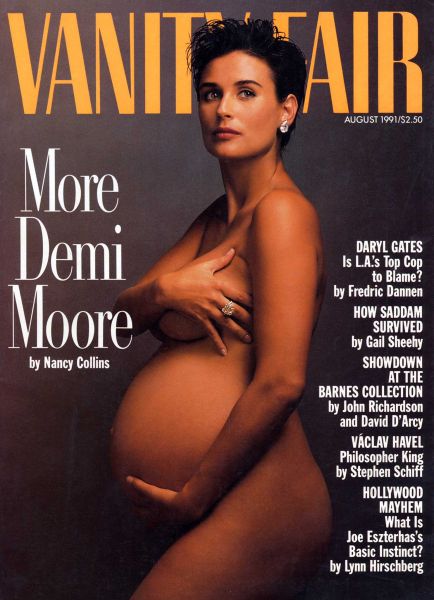 2017 has (so far!) been the year of celebrity pregnancies. From Amal Clooney to singer, Ciara, baby bumps have been everywhere. Of course, the current queen of all the pregnant ladies is Beyonce, who made a lustrous and truly goddess-like-appearance at the Grammy's in a stunning Peter Dundas dress. Natalie Portman, Rosie Huntington-Whiteley and Kerry Washington have also broken gorgeousness records this awards season.
No matter how glorious the recent red carpet ensembles though, even A listers off carpet duty struggle to find fashionable, high quality pregnancy or 'maternity' clothing. The offerings for working women in none-uniform career groups are scarce. Most maternity 'fashion' is stretchy, badly stitched from cheap fabrics or simply too casual for any kind of formal requirements. At the top end, the market is still virtually non-existent and if you plan on breast feeding your baby while fashionably attired —good luck.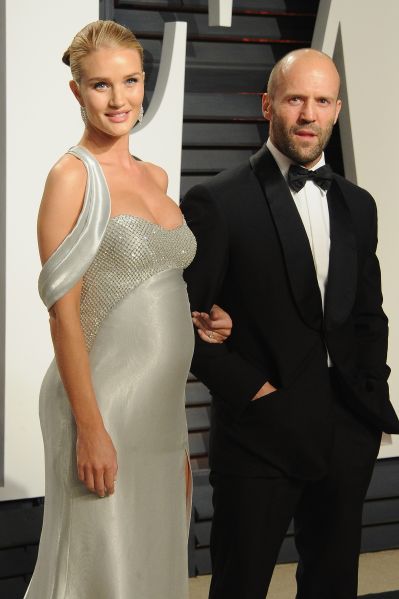 Ingrid Carney Founder of one of the more upscale maternity and nursing labels, Ingrid & Isabel whose line is still extremely basic and more suited to home or very casual wear, described how her clothing struggle led her to establish a new brand. "Expectant mothers are an important group of women who deserve the same access to quality and fashionable clothing throughout their pregnancy. Our designs are for all stages and sizes and we work closely with pregnant women to get them right . But most apparel companies don't do this because it's expensive and very time consuming."
With a limited scope for profit, maternity has long been considered a "fashion backwater" by mainstream retail businesses. It's why, even though ready-to-wear maternity has been active since the 1930s, most designers won't risk stepping into it. Yet studies show that out of 160 million women in the United States, approximately 6.7 million are pregnant at any given time. While this may not be a huge number, it's likely that most of these women don't want to forgo style and fashion just because they're pregnant. After all, if clothes are supposed to make a personal statement about identity, there is often no more crucial a time for a woman to retain and continue to broadcast who she is.
Unfortunately, being ostracized from mainstream fashion means most pregnant women end up buying something they don't necessarily like. This carries on after a baby's birth for those who search for nursing-suitable style. Carney, suggests that an important step retailers can take to change the state of post pregnancy fashion is to maintain steady contact with their customers. "We maintain an ongoing relationship with moms after their pregnancies. The key is using that relationship to really understand their needs, then translating those needs into a line through multiple try-ons and tests."
Candace Reels, Founder of the Female Collective, an organization dedicated to empowering women, suspects the lack of high quality maternity wear has less to do with pregnancy being a risky financial investment and more with the stigma of the extreme and obvious biological changes attached to being a woman. "Anything that a woman does or has happen naturally with her body is still not talked about enough somehow." Said Reels, who believes old-fashioned, patriarchal views still nestle in the minds of many. "It's like breastfeeding – it baffles me that people are offended by women who breastfeed in public. Pregnancy goes along those same lines, it's something that happens to us [naturally] yet society doesn't make it easy," she said. " I don't see pregnant women walking down the runways at New York Fashion Week and I think that should change."
The fashion industry's unwillingness to step up is woeful. For working women with an eye on style, beyond stretchy black lycra or maternity jeans and a loose top, few options have changed at all since Demi Moore bared her naked all on the cover of Vanity Fair in 1991.
" When you do choose to have a child," added Reels, "You're still you and might want to continue wearing stylish clothing throughout your pregnancy."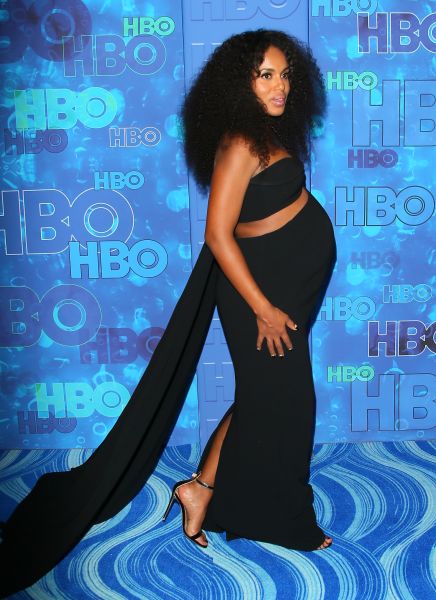 Although brands such as Dolce and Gabbana and Victoria's Secret have featured pregnant models on their runways, it's uncertain if their decisions had more to do with making a spectacle or with normalizing pregnant bodies. However, fashion critics agree, these shows were a positive step. Such change does not translate as positively from runways to retail, unfortunately. Save for high-end department stores, the current designer maternity market is pretty slim. The good news is that multiple contemporary brands are now actively trying to give a voice to this otherwise silent market and are reaching out to fill the space.
"As consumers we always expect more choice than we have." advised academic and author of Sex and Unisex: Fashion, Feminism, and the Sexual Revolution, Jo Paoletti.  "Having options that align with your needs and values is more empowering than feeling forced to wear something that you find unattractive, uncomfortable, or inappropriate" she added. As any woman who has been pregnant knows, comfortable clothing can be the difference between success and failure on a working day. Facing the public or physical work require the confidence that comes from properly fitting, decent-looking clothing.
Many fashion brands might benefit from a decision to acknowledge pregnant women's needs as an important part of their business. A core range of maternity tailoring, say, from a top design label might lead a surge towards change. Many more women than already do might support a fashion system committed to empowering them with choice.