My daughter Megan and I were honored to attend as special guests of President Trump for his address two weeks ago to a Joint Session of Congress. We are grateful beyond words for his commitment to accelerating and increasing the number of new medicines to treat the millions of people around the world suffering from rare genetic diseases. It was also a public affirmation of President Trump's promise that he would appoint an FDA commissioner who would reform the "burdensome approval process at the Food and Drug Administration [that] keeps too many advances, like the one that saved Megan's life, from reaching those in need." The medicine that saved Megan's life was approved in 2006 in an expedited pathway. It was a good example as the President noted of the system working in the best interests of patients. Too many new medicines today for too many diseases though, especially rare diseases, are not reaching patients as fast as necessary.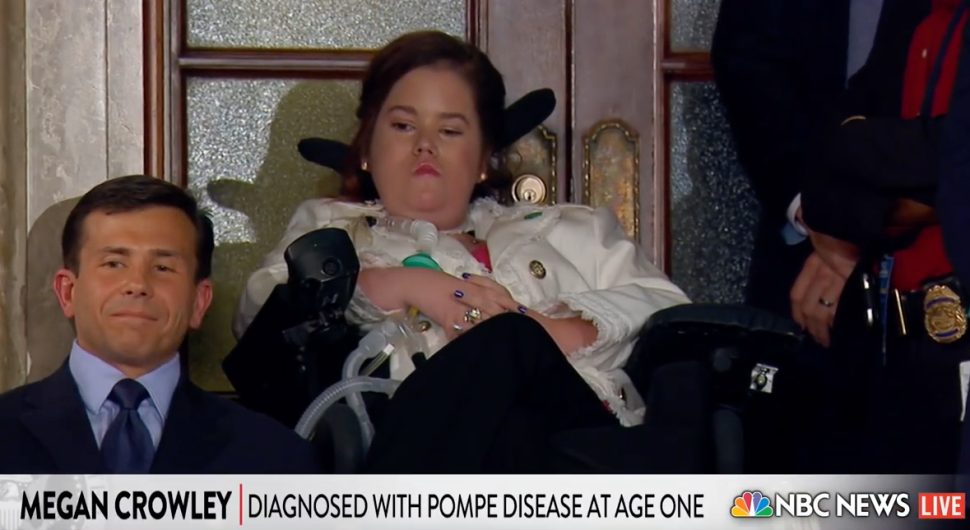 Last week, the president faithfully fulfilled his promise to advance new medicines to patients by nominating Dr. Scott Gottlieb to be the nation's next FDA Commissioner.
Dr. Gottlieb is a cancer survivor and physician who until recently treated patients as an internist and hospitalist. As a prior Deputy Commissioner of the FDA, he worked with Dr. Janet Woodcock, the Director of the Agency's Center for Drug Evaluation and Research (CDER), to establish the Critical Path Initiative. That effort identified 80 changes that could make the FDA's regulatory system more effective. The Critical Path Initiative was a response to what the FDA itself saw as a growing gap between the scientific discoveries and the science used to evaluate technologies based on such concepts.
As Dr. Gottlieb noted in a speech he gave in 2006:
"The medicines we may see in the years ahead have the potential to be far more targeted and perhaps less toxic than ever before. They have the potential to slow or even prevent clinically important cancers far more effectively than in the past.
But it is continuing to get more expensive and more uncertain to transform new scientific discoveries into treatments. And so we face some challenges along the way. In contrast to many other fields of applied science, when it comes to drug development, we have not made so much progress in improving the process of developing and refining good ideas into products and services that the public can use. The plain truth is that many of the most dramatic scientific advances that we've recently made in the labs haven't yet transformed medical treatments."
With the dawn of cutting edge immunotherapies that are just now fundamentally altering the course of many cancers, Dr. Gottlieb's words 11 years ago were quite prescient.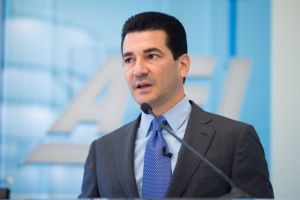 More than ever, researchers can move quickly from the lab to the clinic, use previous findings to confirm safety, determine which drugs work for which patients and monitor treatments in real time.   And while the improvements in moving cancer treatments rapidly through clinical trials are to be commended, outside of oncology many other parts of the FDA have not kept up, especially in the rare genetic diseases.
In a 2012 article in "National Affairs" Dr. Gottlieb cites how, after approving several orphan drugs for metabolic conditions, the FDA refused to approve on its initial data the first treatment for Hunter Syndrome, a devastating rare metabolic disorder in children. Despite drugs for similar rare diseases being approved just prior, the FDA required the company developing the Hunter drug to complete a very complex, costly, randomized, placebo controlled clinical trial.   As Dr. Gottlieb noted: "The course of Hunter Syndrome is well documented and follows a very regular pattern in most afflicted children; the results for patients who got the experimental therapy could easily have been compared against readily available historical databases that track the normal course of the disease." Yet, the FDA demanded that 90 children participate in a randomized trial, requiring them to travel hundreds of miles to get either a weekly dose of the medicine or a placebo.
Dr. Gottlieb notes that such occurrences are not the exception but increasingly the rule. "Instead, what these families experienced exemplified a broken and dysfunctional approach to drug trials, driven by an FDA culture poorly suited to serving the needs of the sickest patients. To satisfy an increasingly unreasonable hunger for statistical certainty on the part of the FDA, the trial imposed extraordinary hardships on the children and families involved."
This hunger for extreme certainty about how drugs work is born of a distrust of doctors and patients to ask for and use such medicines properly. The concern is not safety alone. Instead, some in the Agency believe that "the FDA is the lone bulwark standing between truth and chaos when it comes to prescribing drugs." This belief is nonsense. It interferes with physicians using their medical judgment. And it harms patients.
As FDA Commissioner, Dr. Gottlieb would not 'break apart" the Agency as its most aggressive critics have advocated. Rather, he would build upon Critical Path reforms: creating teams with the right combination of disease expertise, trial design and statistical tools to evaluate new medical technologies, specifically tailored to each disease. He would encourage the use of trials where data from dozens of patients are matched to historical treatments or patient histories and are used then to conditionally approve new medicines and devices in the most devastating of disorders. He would integrate the concerns of patients and their families to make clinical trials more humane and focused on measuring the kind of benefits which patients are seeking. To this end, he sees the need specifically for a new review division dedicated to rare genetic diseases, which we in the community greatly support.
Finally, the cost and time associated with conducting complex randomized clinical trials can be an insurmountable barrier to entry for early stage biotechnology companies with the most state of the art science and medicine. Dr. Gottlieb wants to encourage the widespread adoption of FDA validated methods and approaches that reduce expense and uncertainly, accelerate approvals and increase competition. Indeed, competition and innovation will not only help to advances new medicines and devices quickly, these market forces will help to contain costs without government mandates that would only stifle medical innovation.
Dr. Gottlieb's nomination is a great day for science, for medical innovation and above all, for patients and families living with life threatening and disabling conditions. We are at the dawn of a new era in medical innovation. Life changing new treatments and cures are within our grasps. The ability to alleviate untold human suffering is increasingly a reality. Delay and denial will lead to more suffering and death. The President was right. We need more miracles like the one that saved my children. In Dr. Gottlieb, we have a leader at the right time for the right job. Countless millions will benefit. There will be more miracles. They cannot come soon enough.