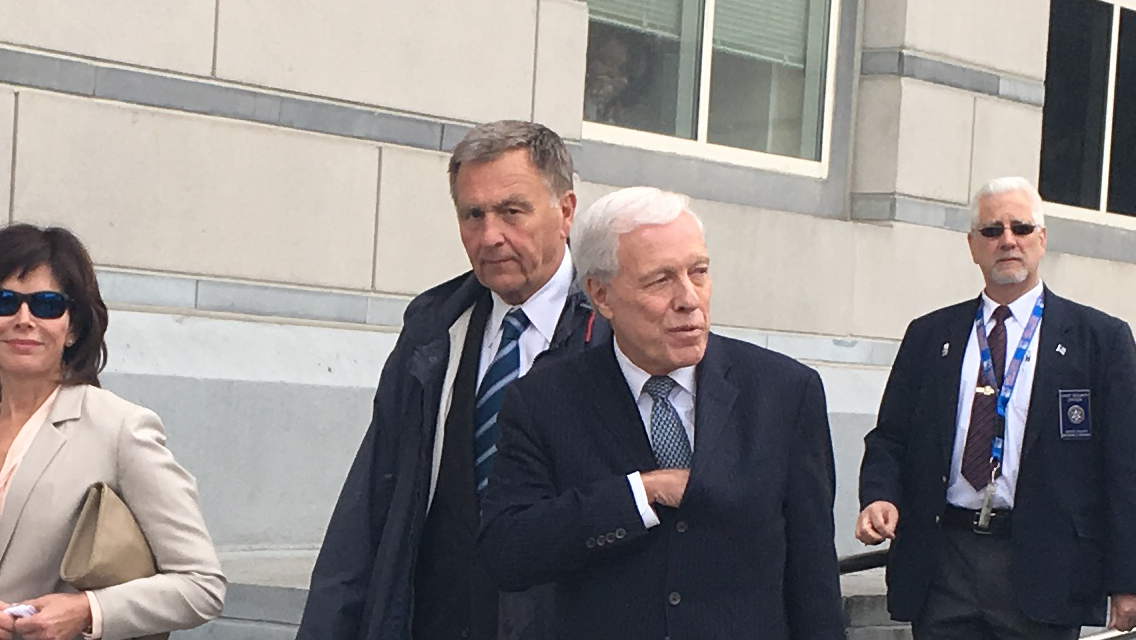 NEWARK – Former Port Authority of New York and New Jersey Chairman David Samson was sentenced four years probation with one of those years under home confinement on Monday. The former chairman—also a former New Jersey attorney general—pleaded guilty to bribery in July 2016 for using his official capacity to coerce United Airlines to charter a money-losing flight between Newark Airport and an airport close to Samson's second home in South Carolina from 2012 to 2014. Samson will also be required to pay a fine of $100,000 and complete 3,600 hours of community service.
Initially, the 77-year-old Samson was facing up to two years in prison. Before his Monday sentencing, the former chairman's attorneys cited health concerns as a reason he should not face jail time, claiming last week that Samson was "very likely in the last few years of his life."  During the Monday hearing in Newark, Judge Jose Linares emphasized Samson's career in public service.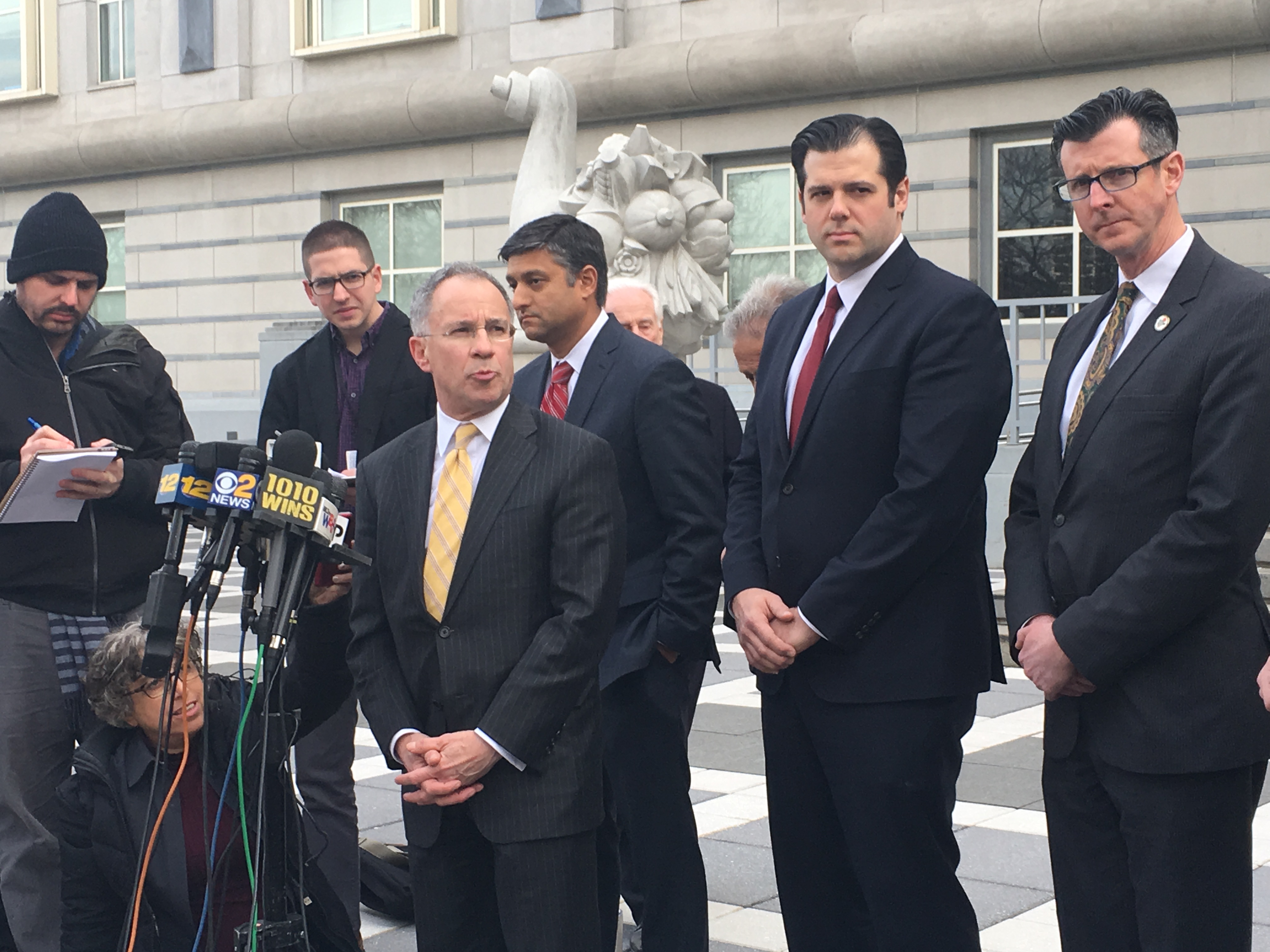 U.S. Attorney for the district of New Jersey Paul Fishman spoke immediately following Samson's sentencing. He said that he felt the former chairman could serve as an example to future officials about the abuse of power in the Garden State. According to Fishman, while he respects Judge Linares's decision, he believes the initial two-year prison term would have been more appropriate for Samson's "abuse of power."
"No matter how powerful you are, if we have evidence that you abused your office… we will come after you," Fishman said. "I am obviously not happy that this is the sentence the court imposed."
Fishman also discussed his opinion that there is "some irony" to the fact that that flight Samson had chartered was to get the then chairman to his home in South Carolina where he will now be facing confinement.
Neither Samson nor his attorneys spoke following the sentencing. They released the following statement to the press: "The Court after full and careful consideration imposed a fair and just sentence.  As recognized by the Court, David was an accomplished lawyer for over 50 years with a history of public service who made an aberrational error in judgement. He has expressed deep remorse for his actions and has paid a significant personal and professional price. He looks forward to returning to his community and continuing his commitment to charitable activities."
Samson was appointed to the Port Authority by New Jersey Governor Chris Christie in 2011. Former New Jersey Department of Transportation head Jamie Fox was also accused of bribery in the flight charter scheme. Fox died last month at age 62 after pleading not guilty.