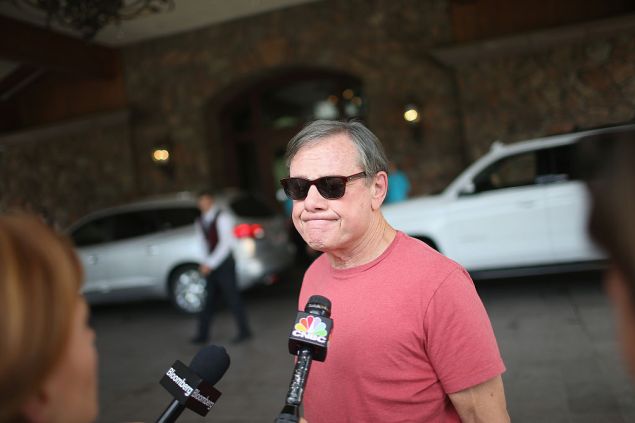 An art dealer to Hollywood's power elite, whose gallery has been bankrupt since 2014, pleaded no contest to two felony charges of embezzlement stemming from his deals with heavy weights like Mike Ovitz yesterday in Los Angeles. 
Perry Rubenstein, who allegedly failed to pay clients and inscrutably hiked up his fee after his gallery sank, sold works by notable names such as Richard Prince and Japanese art star Takashi Murakami, according to Artnet News. His plea deal allowed him to escape a third charge of theft, according to a report from the Los Angeles Times, but requires him to pay restitution or face prison time.
The art broker worked on either end of deals with Edyth and Eli Broad, Ovitz and Shepherd Fairey. On more than one occasion he failed to pass along funds from works sold and misrepresented the amounts paid, the L.A. Times said.
By pleading no contest, Rubenstein avoids an admission of guilt but receives the same sentence as he would in a guilty plea. The advantage is avoiding a trial—and the media storm that would have likely followed the high-profile case. 
The L.A. Times says the dethroned gallerist, whose career spanned four decades, will have to pay up, although the exact amount won't be decided until his sentencing in May. The charges would call for up to 180 days in behind bars, but the L.A. District Attorney waived the prison time if Rubenstein pays the required amount, the paper says. 
Will he be able to come up with the funds? In related news, there may be some Murakamis hitting the market at exceptionally digestible prices, soon.