AUSTIN—There's an adage among reporters: "Don't read the comments." That is, except for one breed of journalists: the ones who worked at Gawker.
The site shut down last year following a lawsuit by Hulk Hogan, paid for by venture capitalist Peter Thiel. The whole Gawker Media Group had a culture built on its comments sections. In a conversation at South by Southwest in Austin, the company's founder, Nick Denton, reflected back on that time in a conversation with advertising executive Jeff Goodby.
Non-Gawker readers often complained about its sensationalism, but insiders understood that the point of its bomb throwing headlines was to get a conversation started. "Many times people said to me that 'I read the story from the comments up,'"Goodby said.
Since Gawker, Denton has been thinking a lot about the tenor of conversation online. What most people know about online discussions is how quickly they become hostile. What Denton remembers, however, is the way the right approach can transform an exchange.
Discussion boards were some of the first ways for people to use the internet, but conversational tools are still evolving. In fact, today Vevo announced a new tool called Watch Party for private conversations about playlists of videos on the site. It's just one of several ways we found at the festival where technologists were actively thinking about dialogue over the internet.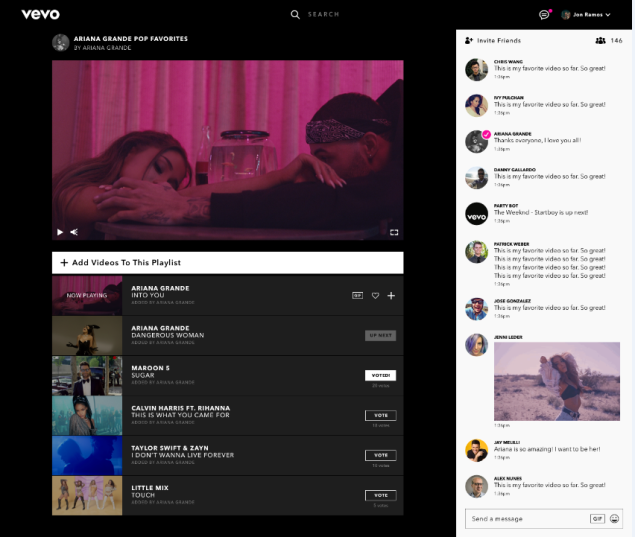 Denton gave the example of Sam Biddle, who wrote Gawker Media's tech news blog, Valleywag, and now covers the industry at The Intercept. He called Biddle "one of the most bomb throwing writers at Gawker," but added "In the comments and his discussion, he was much more nuanced."
"You can turn things around," Denton said. "The challenge for us is to take the model of the reasonable conversation and try to scale it."
Vevo's Watch Party isn't quite as high stakes as turning around the overall national conversation, but there could be something to it. A user can make a playlist of music videos and then share the link around. Anyone who opens it will see the videos at the exact same moment as everyone else. They can chat, vote and suggest new songs to add to the list. That idea of letting people converse in smaller, closed groups hold a lesson that more contentious communities could steal from.
The functionality looks similar to something we saw from Nameless.tv in early 2016, but Vevo told the Observer that its tools were built wholly in house. Watch Party will go live in late March.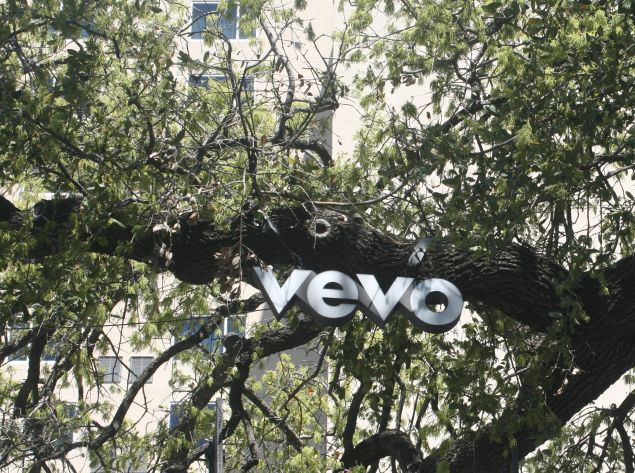 The New York Times has also started exploring new ways to have more meaningful conversations with its readers, including involving them in the actual work of reporting. During a talk at SXSW's Germanhaus, Deborah Acosta, one of the journalists who runs Facebook Live events for the paper, talked about using live video to solicit help from the readership during investigations.
"You don't want to show your cards in advance," Acosta said, "but I think there's room for crowd-sourced, interactive journalism." Here's an example from Acosta's work: unraveling the mystery of abandoned photo slides.
Lastly, we spoke to one tech founder who has been thinking about comments online for a very long time. Alexis Ohanian co-founded Reddit in 2005. This year's collaboration with the game streaming site Twitch was its first full activation at Austin's huge annual festival.
Even if newsrooms have turned off comments on their site, there's a good chance that people are talking about their most provocative work on Reddit forums. Ohanian hopes more newsrooms check the site regularly to see which of their stories have garnered attention from redditors.
"We've doubled our head count in the last year. We shipped more code in the last year than in the decade before. How do we amp this up even more for—specifically—publisher tools?" he asked, though he declined to say more about what Reddit has in the works.
The comments can add value if the tools around comments foster value. "The best things actually do bubble up," Ohanian said. "For publishers, that's something we want to unlock."
For example, he pointed to research published in 2016 that indicated that the right sort of conversation online really can move people to change their viewpoints.
At the very least, we know that news sites with a committed community can have an impact on people. We saw this up close at Denton's talk. We sat next to a longtime Gawker reader from Iowa who showed up to hear from the man who founded one of her favorite news organizations. After it was over, she told us that listening to him look back gave her a sort of closure she'd been looking for.
Comments sections can't be so bad if there are people who will travel a few hundred miles to say goodbye to one.
UPDATE: Added link to Acosta film. March 16, 2017 1:17 PM.