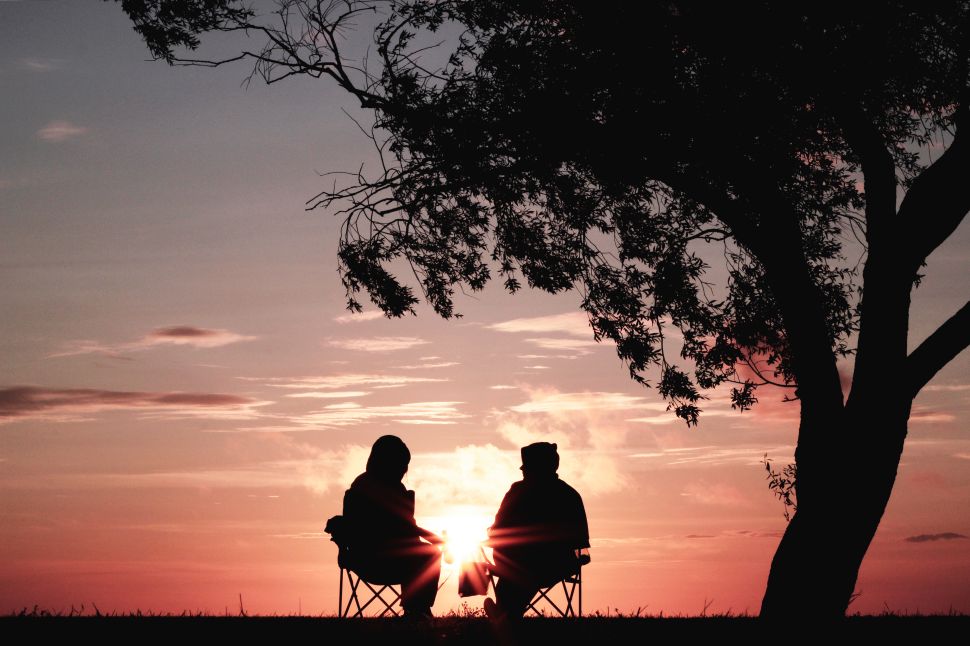 In addition to gender gaps in college education and pay, there's another area in which women and men are pulling away from one another: adult friendship.
To put it in pop culture terms: Women are embracing the Golden Girls or Kate and Allie as templates for mutually supportive social and housing arrangements. Men are doing Cast Away. To put it in plainer terms: Women are building, sustaining and expanding their friendships throughout adulthood—to the point where they share houses and families. Men report a drop-off in friendships and a rise in isolation as they move through adulthood.
Among the reasons for the divergence in friendship patterns is how women and men make friends. As Billy Baker reports for the Boston Globe magazine, "A researcher from Britain's University of Oxford presented study results that most guys understand intuitively: Men need an activity together to make and keep a bond […] studies have shown, men tend to make their deepest friends through periods of intense engagement, like school or military service or sports. That's how many of us are comfortable. Women, by contrast, can also become friends through shared circumstances, and they do more communicative labor to keep the connections going."
So what? The marriage rate among adults is dropping, and the number of single-adult households is rising. In 2014, 34 million people lived alone, making up 28 percent of all U.S. households. (This is double the percentage from 1970, when 14 percent of U.S. households were single-person residences.) In addition, 47 percent of all American households—58 million—are headed by unmarried adults. Once you age, those percentages get even higher. By age 65, nearly 33 percent of all Americans live alone, and by age 85, nearly half of all Americans are running one-person households.
So, it behooves social researchers to see how adult women and men develop and sustain social connections independent of marriage and how those social networks (or lack thereof) affect someone's quality of life as they age. There are the health benefits—surgeon general Dr. Vivek Murthy has spoken repeatedly about an American epidemic of loneliness shortening lives—but there are also financial benefits, especially for elderly women, a population that is statistically more likely to spend their retirement in poverty and therefore stands to benefit more from communal living arrangements with friends.
Who cares? Anyone who's planning on getting old.
A Brigham Young University study found that a lack of friends can increase the risk of premature death by 50 percent, and a Swedish study of septuagenarians and older showed that those who had a network of friends were less likely to develop dementia. The good news is that you're not doomed if you were a friendless child or young adult. Adult friends can be based on mutual interests and shared experiences.
Even if you're like, "I'm an introvert and the idea of prolonging my life via protracted social activity suggests a life not worth living," consider the practical implications of cultivating and maintaining some strong personal relationships. These people can be your financial or health-care proxies, capable of acting in your best interests when you cannot. Wouldn't you want someone making informed decisions about what you might have wanted?