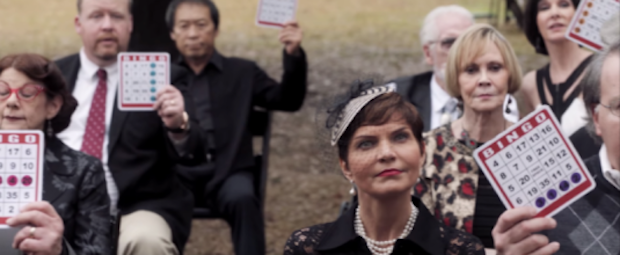 Jordan Peele's "social thriller" Get Out is one of the most incredible pieces of modern cinema, and that's pretty much not up for debate. (Peele just became the first black director to make over $100 million at the box office with a debut feature, and the movie hasn't been out for a month yet.)
Being hailed as a cross between Stepford Wives and Guess Who's Coming to Dinner, Get Out tells the story of a black photographer named Chris (Daniel Kaluuya, from that amazing "Fifteen Million Merits" episode of Black Mirror), who has just a nightmare of a weekend upstate visiting the family of his super-white girlfriend named Rose Armitage, played by Marnie from Girls. (Though unlike Peter Pan, this was the role Allison Williams WAS born to play.) Get Out is one of the rare movies that kept me guessing until the very end.  And for context, I called the reveal in The Sixth Sense based on the trailers when I was 13-years-old.
There have been only two instances in my lifetime where I've left the theater literally bouncing up and down: Get Out was one. The other, which I saw in 1999 with some friends from high school, was the other. And the two movies, when I thought about it, hinged on a very similar narrative device.   WARNING: the below content contains many spoilers for Get Out, which, like…maybe just see the movie if you want to read analysis on it?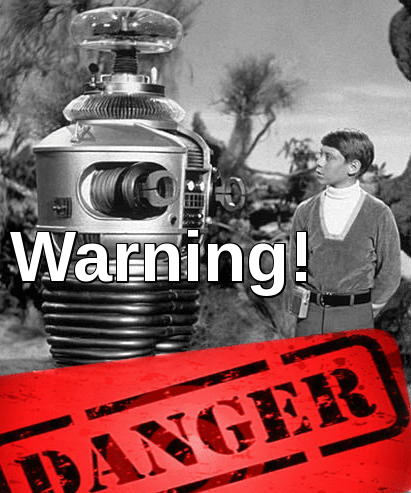 O.K., here's what I got: leaving the racial dynamics aside (which, yeah, I understand is pretty much impossible, but bear with me here), Get Out owes a lot to Spike Jones's and Charlie Kaufman's Being John Malkovich.
Yeah, sit with THAT for a moment, while I circle back around and quickly summarize Get Out's plot:
As Rose's parents, Bradley Whitford and Catherine Keener play the Armitages perfectly—he's an overly-convivial neurosurgeon; she a Sphinx-like psychiatrist/hypnotist. Their medical student son Jeremy, as played by Caleb Landry Jones, is a lacrosse-loving sociopath who plays a lot of sports and still manages to find time to perfect his "Christopher Walken pretending to be a Culkin brother" impression. The only other people of color in the Armitages circle is their groundskeeper, Walter; their maid, Georgina; and a strange young man named Logan, who shows up to the Armitages fancy lawn party dressed for a derby bowl. And everyone seems nice and decent, if a little over-eager to fondle Chris and have him weigh in on whether dark skin is en vogue now (or as the single Asian guy at the party puts it, "Is the African American experience an advantage or disadvantage?")
The reveal involves a form of medical transubstantiation: Rose and her family have lured Chris to their home in order to lobotomize him and allow a blind art dealer  (Stephen Root) to take control of his body while Chris is reduced to a passive viewer of his own experience, stuck in something called "the sunken place."  It's a sly bit of commentary on "identity tourism," a term rarely used outside conversations about VR: the Armitages and their friends aren't racist in the traditional sense. They don't hate black people; they want to BE black.
By coveting Chris and others for their black bodies (which to them means young, handsome, strong, beautiful), the Armitages and their friends reveal themselves to be the most insidious type of well-meaning rich, white liberals: naively believing there's not a difference between "experiencing blackness" vs "the black experience." The experimental procedure was perfected by Rose's grandfather, after losing his shot for the 1936 Berlin Games to Jesse Owens. "He almost got over it," Rose's dad jokes early on. (We later learn that Walter is actually the Armitage's pater familias, controlling the body of a previous victim, which explains the intense night running. Georgina, the cook, is similarly Grandma.)
Now, there are a people way more qualified to talk about the racial and social elements of Get Out. I'll leave that to others. I just want to talk about Get Out's and Malkovich sharing the same diegesis, which, in all fairness, Collider writer Brian Formo mentions in passing in his excellent review. But my argument is that if you replace "race" with "celebrity," and "brain transplant" with "a small portal that allows you to enter someone else's consciousness," Get Out and Being John Malkovich begin to seem a lot more similar.
If you are still looking at me like I'm crazy, go back and watch Being John Malkovich, which, NBD, also starred Catherine Keener. On the surface, it's just a weird anomaly of a film about two schlubby New Yorkers: Craig, (John Cusack), a frustrated puppeteer, and his wife Lotte, an overly-empathetic veterinarian who find themselves transformed after their portal experiences riding as passenger in the brain of celebrated "jewel thief movie" actor, John Malkovich. Immediately, Craig and his work crush, Maxine (Keener) come up with a plan to make money off the portal by charging people hundreds of dollars for the 15-minute experience of "being John Malkovich." But it's more complicated than that: both Craig and Lotte fall for Maxine, who returns the affection for Lotte but ONLY when she's in the Malkovich body. Spurned, Craig kidnaps his own wife and goes through the portal so he (as Malkovich) can sleep with Maxine, only to discover that his puppeteer training is quite useful after all: soon he's able to make Malkovich do whatever he wants as he becomes the dominant personality in the actor's brain.
Right there, you can see some patterns emerging: the desire to be someone else, the horror of being regulated to a mere audience member of your entire life, watching from the sunken place or subconscious or wherever as your body goes about its business, nonconsensual body appropriation.
Literal Identity Tourism.
But there's even more connecting Get Out to Malkovich: the creepy old people (+ 1 Asian guy!) who originally present as kind if slightly doddering, only to reveal themselves as the true puppet masters. In Malkovich, it's Craig's boss, Dr. Lester, who eventually lets Lotte in on a secret about the Malkovich portal.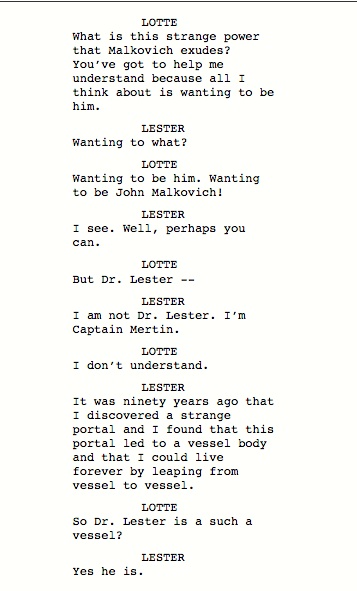 Lester proceeds to show Lotte a figure from a book I assume he swiped from The Museum Of Jurassic Technologyor possibly from Donnie Darko's script bible.
Then Lester tells Lotte about the experience of the vessel, which, if not word-for-word how the Armitages describe the process in their analog orientation video (which again, mirrors a similarly low-budget orientation video from Being John Malkovich) Chris is forced to watch, is pretty damn close.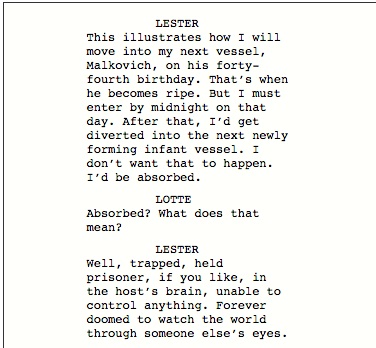 "Forever doomed to watch the world through someone else's eyes." 
Add to that all the little visual Being John Malkovich Easter Eggs in Get Out: the tiny door in Rose's bedroom that resembles the one Craig finds at his office; the viewing of the world in front of your face as a mediated experience (in Get Out, Chris' trance/ paralysis makes him see events taking place on a small TV set floating in the endless space of the "Sunken Place," while in Malkovich, it's presented as more of VR experience, complete with a fish-eye lens and reverb when you speak) ; the similarly goofy instructional videos, Keener's central role in both films, down to Allison Williams' wardrobe, which resembled Keener's sharp attire in BJM.
Get Out's greatness isn't diminished just because it's currently surfing the zeitgeist of "transubstantial plots," which have been everywhere lately (take a look at Legion, for starters), but probably can be traced back to Quantum Leap. Even though the film ends on a logic-strainigly happy note, Peele originally wanted a darker ending than the one that made the cut, leaving me wondering if the last third of the film wasn't a Brazil-like escape fantasy.
Get Out, by itself, is a brilliant piece of filmmaking. But with its link to Malkovich, Get Out is now in my Top Five Movies of All Time.