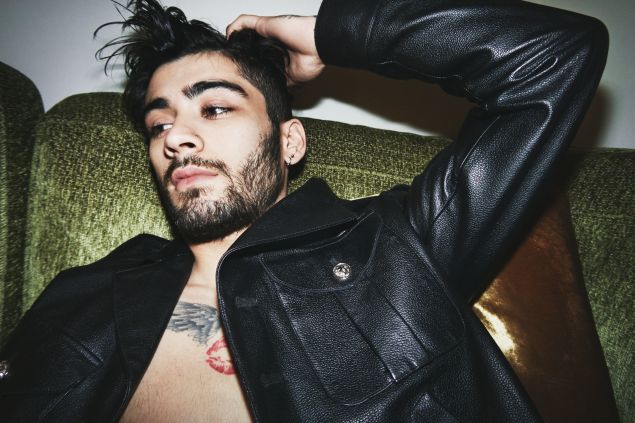 If you've ever wanted an intimate peek into the relationship between Gigi Hadid and Zayn Malik, Versus Versace's Spring/Summer 2017 ad campaign has a treat for you.
For this shoot, Hadid traded in her modeling duties in front of the camera to become a photographer. Wielding just an iPhone and a digital camera, she snapped pics of her beau in a room at the Chateau Marmot over the course of one evening. Zayn put on his most sultry face and modeled a slew of black leather jackets, plus one knit sweater with shoulder cut-outs, all from the brand's current collection.
Model Adwoa Aboah happened to be the third wheel in the Los Angeles hotel room, also posing for the newly minted photographer.
"It was sick to work with Versus," Malik said in a statement, that might have also been sent from an iPhone, considering his next typo. "Don[a]tella is a G. It was extra special that Gigi shot the campaign. Looking forward to following up with my Versus collection that drops in June."
According to the release, "the images are a raw, honest and revealing study of relationships, friendships and the passions of the Versus tribe." If that's the case, we'd like to submit our applications to join that tribe, alongside Hadid, Malik and the best third-wheeler of all time, Aboah.