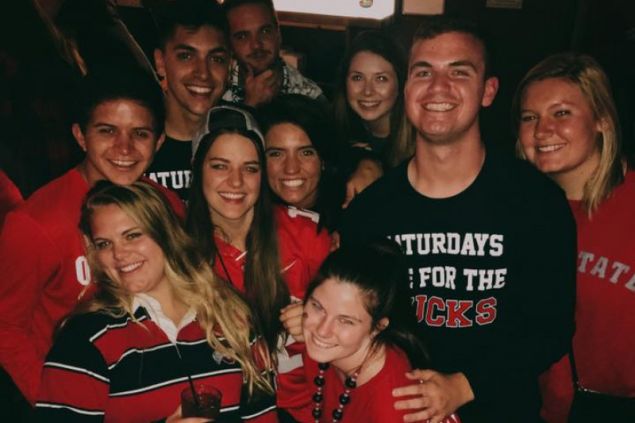 How would you feel if your spring break prank was foiled by a crowdfunding site's terms and conditions?
A group of Ohio State students found out the hard way this week, when they started a GoFundMe to replenish their spring break alcohol supply and were promptly booted off the platform.
Police visited an Alabama vacation home where 16 Buckeyes were drinking the night away, and discovered that one of the students at the party was underage. They gave the students an ultimatum: either pour out all the alcohol or the cops would arrest their friend.
Choosing to stay together, the students disposed of their entire alcohol supply, which according to the college news site The Tab consisted of  15 handles, two cases of beer and 20 Four Lokos.
Since Alabama has a 56 percent alcohol tax, refilling their store wouldn't be cheap. So the group started a GoFundMe called "South, Sad and Sober," asking for $500 to purchase more booze.
"We are…asking for any contributions you see fit to help us attempt to redeem any fun that is left to be had," the pitch read. "Thank you in advance, fuck the SEC and go Bucks."
The campaign quickly raised $365, from both fellow college kids and adults who warned them about the consequences of their actions.
"Behave and after this week go to confession and church to clean your tarnished souls," Above and Beyond, who donated $20, wrote.
By yesterday, however, the page was shut down—the link to the campaign now redirects to an error message.
Bobby Whithorne, director of strategic communications at GoFundMe, confirmed to the Observer that the Ohio State campaign violated the payment processor WePay's terms of service—its agreement with GoFundMe stipulates that donations cannot go toward "age restricted products or services, such as alcohol."
Ohio State spokesman Benjamin Johnson told the Observer the reports were "troubling" because the university "actively develops and implements programming and prevention strategies that are utilized on our campuses."