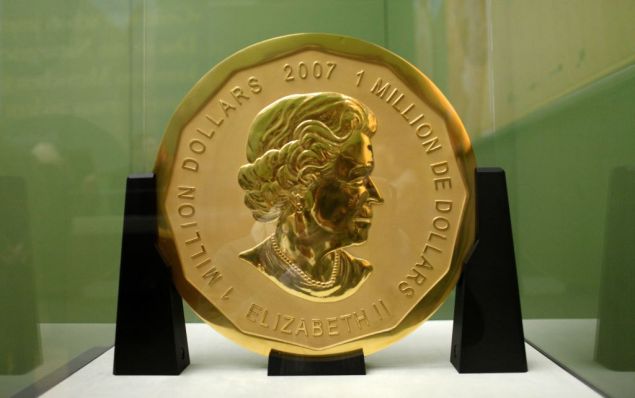 A massive gold coin worth about $4.5 million might sound like an impractical piece to steal, but that didn't stop some early dawn robbers in Germany, who made off with just such a hulking chunk of currency, known as "Big Maple Leaf," early Monday.
The coin was on loan from a private collection to the Bode Museum in Berlin, according to Bloomberg News. The 220-pound coin was minted in 2007 as a promotional tool.
Thieves made off with Big Maple around 3:30 a.m. through a window, and although authorities found a ladder near the S-bahn in Berlin, no arrests have been reported yet. Due to its size and weight, it's assumed that more than one perpetrator is involved.
The museum is urging anyone who has been approached with offers of large amounts of gold "in unusual form" to contact German police.