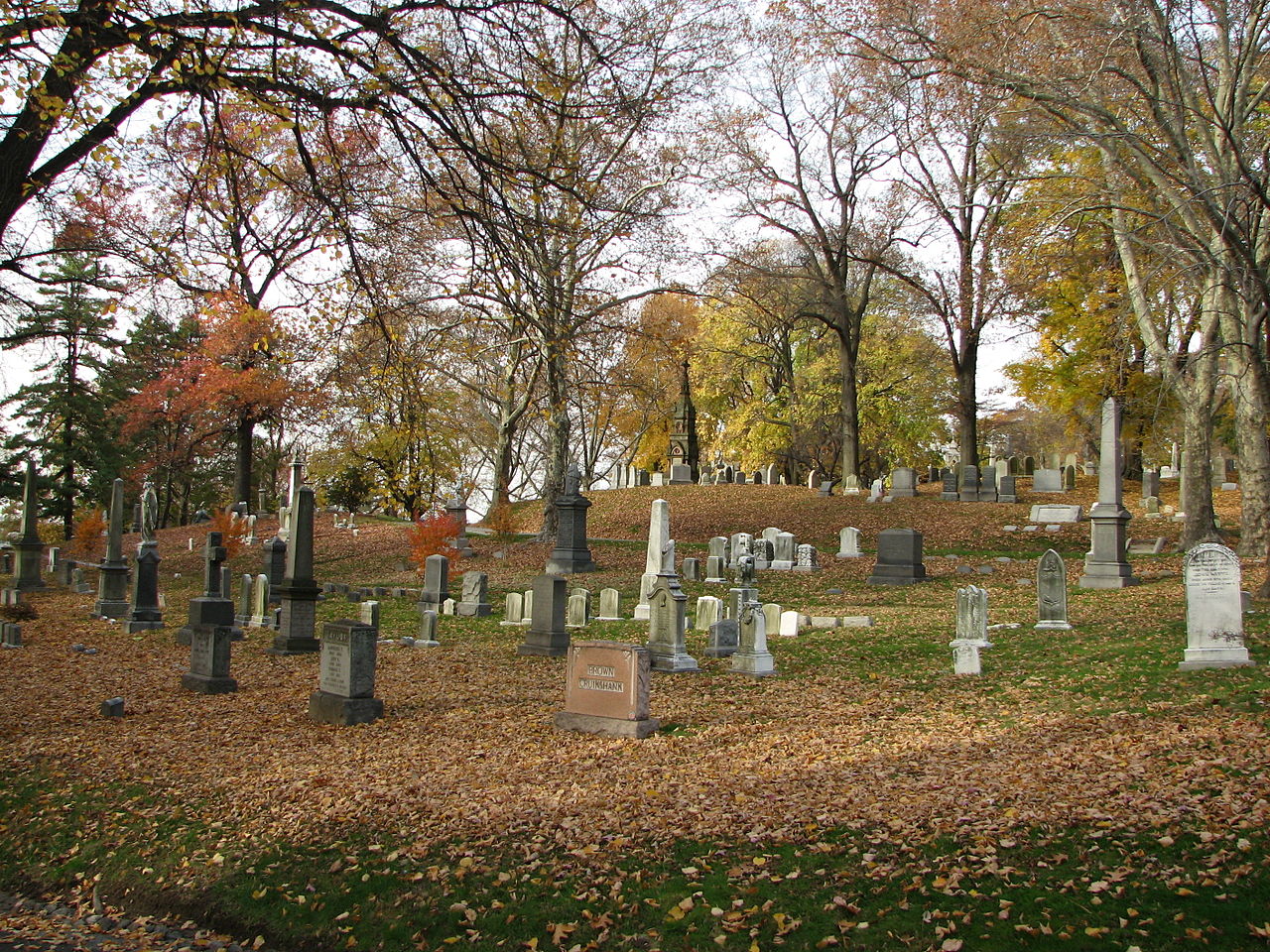 French artist Sophie Calle is inviting New Yorkers to purge themselves of their deepest darkest secrets, and bury them—literally—at Brooklyn's most famous cemetery and National Historic Landmark, Green-Wood. Beginning April 29, New Yorkers will be able to deposit confessions on slips of paper through a slot in a stone obelisk designed by Calle.
"Green-Wood has inspired artists for nearly two-centuries. Its juxtaposition of natural beauty with questions of mortality and meaning present a unique stage for Ms. Calle's work," said Green-Wood president Richard J. Moylan in a statement.
Calle's monument, which has been commissioned by the New York-based arts non-profit Creative Time for its spring project, will be a new permanent fixture at Green-Wood. The work will rest on Bay Grove Hill at the intersection of Bayside Avenue and Bay Grove Path, located just above the mausoleum of 19th century New York Senator and socialite Lispenard Stewart and not far from New York's sixth Governor Dewitt Clinton.
The cemetery boasts an impressive list of artistic residents, such as painter Jean-Michel Basquiat, designer Louis Comfort Tiffany and composer Leonard Bernstein. And in 2004, Green-Wood began assembling a modest but unique collection of original artworks by its interred creatives, which includes works by William Merritt Chase, George Wesley Bellows, Nathanial Currier and William Holbrook Beard, among others.
The artist has promised to return to the site over the next 25 years to collect visitors' confessions and burn them in a series of ceremonial bonfires which a release for the project refers to as a "moment of remembrance."
Creative Time artistic director Nato Thompson described Calle's durational project, which will be titled Here Lie The Secrets of the Visitors of Green-Wood Cemetery, by saying "It is a quiet, personal, and yet also public act…In a time of such social upheaval, delicate gestures like this gain urgency."
A kick-off event will be held on for two days, from April 29-30. Calle will be on-hand to receive secrets in person, and visitors are not only invited to commit their secrets to the ground but also to join guided walking tours of the symbols and iconography that adorn Green-Wood's many monuments.