With its prime cuts and killer cocktails, one might never surmise that the newly-opened Greenwich Steakhouse sits at the bustling juncture between Greenwich and West Villages. The luxe chophouse for the downtown set comes from the mind of veteran chef-turned-restauranteur Victor Chavez. The former Executive Chef of Smith & Wollensky spent 30 years at the midtown power dining staple popular with bankers, and ultimately chose to come out of retirement when he came across a rare triplex available on on Greenwich Avenue, a main artery of downtown Manhattan. 
The result is a streamlined, more intimate vision of what Chef Chavez was surrounded by for over three decades. Outfitted in a 2,000 square foot townhouse converted top-to-bottom by Yamir Perez, the restaurant's no frills menu includes a raw bar and staple appetizers like crab cakes, tuna tartare, and roasted bone marrow with toast points.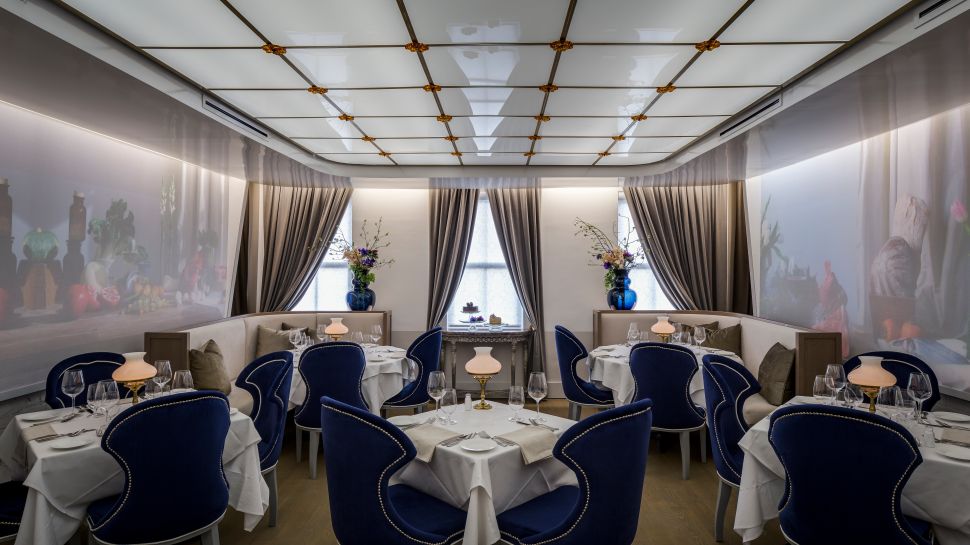 Yet the undisputed, albeit appropriate, star of the offerings is a selection of dishes "from the ranch" dreamed up by Chef Chavez. Available in hulking portions are the tomahawk ribeye, New York strip, and double cut lamb chops, among other beautiful cuts, alongside decadent "additions" like foie gras and bernaise. 
The concept as a whole flies in the face of the average Village boîte. The furniture is neither rustic nor reclaimed, and there isn't an avocado toast in sight. Instead, the eatery serves as proof of a younger generation becoming wiser to the luxuries usually found when dining above 14th Street.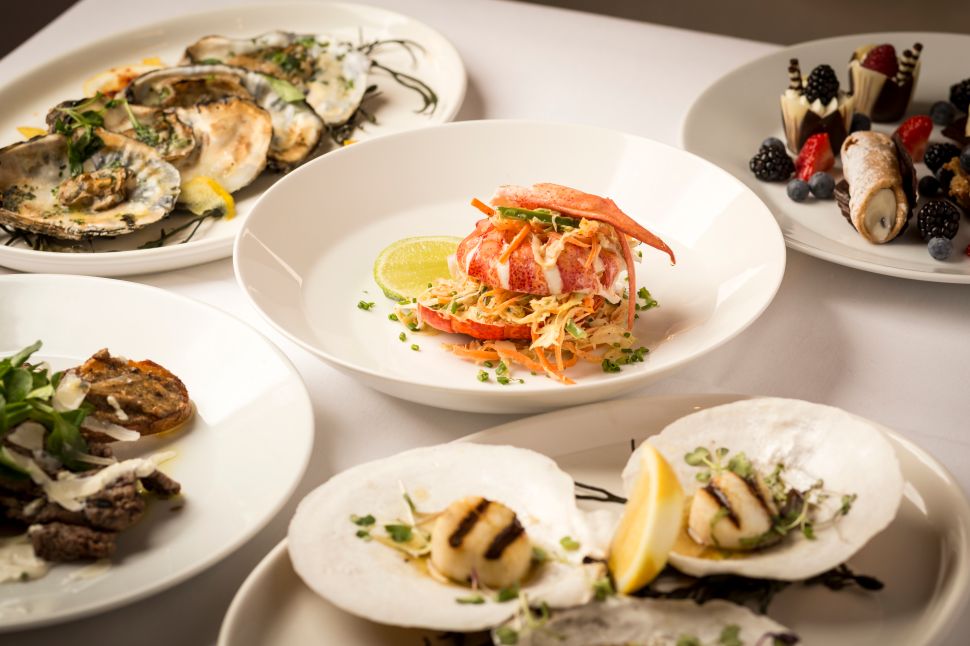 Playing alongside Chavez's meat-centric menu is Beverage Director Zane Harris, who hails from Brooklyn's cocktail mecca, Maison Premiere. Harris was brought on by Chef Chavez to build out the 14-seat, 17-foot-wide marble bar to include the nuanced needs of a classically trained barman like an arsenal of stemware, tumblers, and customized metal straws, and ample room for garnishes that set Hariss' cocktail program apart from the rest. The cocktails are heavily seasonal, and include produce and honey sourced from the restaurant's private farm upstate in Liberty, New York, making Harris' choice concoctions deliberate and ever-evolving as its slated to change every two and a half months.