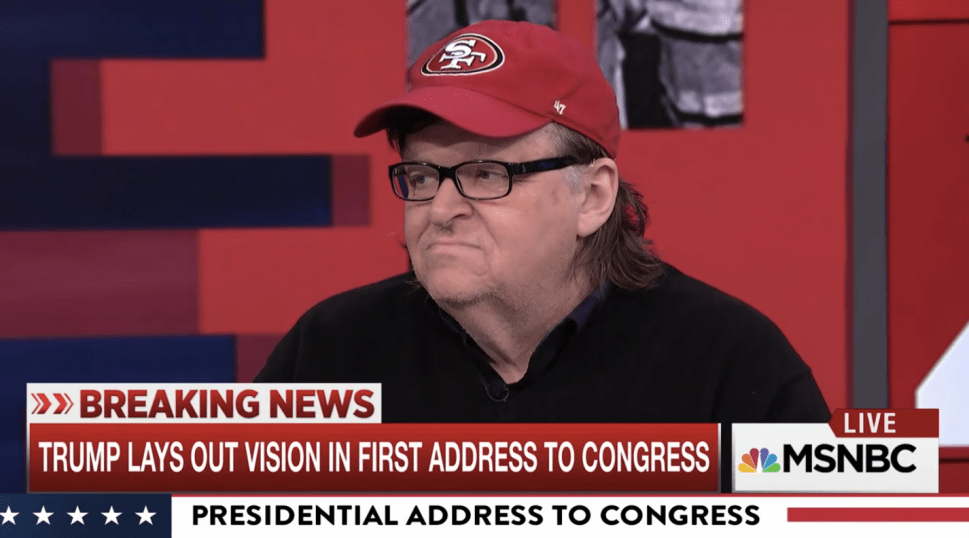 On Fox News Channel Thursday afternoon, anchor Shepard Smith caught up to the story about Attorney General Jefferson Beauregard Sessions III and his chats last year with Sergey Kislyak, the Russian ambassador and spymaster.
They were exposed the night before by The Washington Post.
"Mike Flynn talked to the same man," Smith said. "Mike Flynn lied to the Vice-President about it. Mike Flynn was forced to resign."
Flynn was the national security advisor who left after denying to Mike Pence that he spoke to the ambassador.
Sessions—while under oath in his Senate confirmation hearing—also was less than forthright about his contacts with same man.
"Now, Jeff Sessions has been caught apparently not telling the truth about this matter," Smith continued. "That seems perfectly clear. What's the diff?"
Shortly after Smith's 3 p.m. show, Sessions recused himself from a Justice Department investigation of the relationship between the Russians and the Donald Trump presidential campaign.
Later Thursday night, Sessions showed up on Trump's sanctuary network on Tucker Carlson Tonight to absolve himself of wrongdoing in the growing Russian espionage scandal.
"Recusal is not an admission of any wrong-doing," Sessions said. "I believe the truth will come out. It usually does."
The tone was different during the hour of Shepard Smith Reporting, which often is a healthy corrective to Fox's other 23 hours of unfair and unbalanced storytelling.
When the case escalated the night before, in prime time on Wednesday, Fox ignored it, except for a vague and brief mention during a live news update on the stale and pre-recorded Hannity show in the 10 p.m. hour.
'My ratings! Record applause! I'm going to get an Emmy for this! Most applause for a dead soldier on my watch.'
But in the previous hour—when different stories were posted on the web sites of both the Post and The New York Times and were covered by MSNBC and CNN—Carlson's show, broadcast live, ignored the news.
Instead, Carlson race-baited Eric Guster, an African-American who Carlson called a "so-called civil rights lawyer." Carlson and reporter Trace Gallagher also found time to berate Democrats for not showing sufficient enthusiasm for President Trump's speech to Congress the night before.
And during Thursday's day hours, before the recusal of Sessions, Fox generally presented the new revelations as old news hyped up by bitter Democrats who still aren't over Trump's defeat of Hillary Clinton.
But Smith changes Fox's right-wing mood whenever he's on camera. Playing the news straighter than any Fox anchor, he connects the dots and expresses skepticism, as he did Thursday by refusing to make excuses for Sessions and his meetings with the ambassador.
"What happened in those meetings that we just don't know about?" Smith asked. "What are the details of those meetings? Was he signaling, some way, a softening position on Russia or not?"
The second and longest of two meetings, on Sept. 8, came when Sessions was a Republican Senator from Alabama and a top advisor on the Trump campaign. They spoke amid reports of Russian interference in favor of Trump over Clinton.
On that same day, Smith reported, Trump told the Russian state network RT that "It's probably unlikely that the Russian government was meddling in the American election."
"Well," Smith said. "All 17 U.S. intelligence agencies report candidate Trump was wrong . . . the investigations into it are very real."
Smith later interviewed Lindsey Graham, the Republican Senator from South Carolina, who called himself a friend of Sessions while urging Sessions to recuse himself.
Graham said Sessions, when questioned by Minnesota Democratic Sen. Al Franken, might have misconstrued the question about contacts with the Russians and might have meant to say only that he didn't talk with the Russian ambassador about the campaign while acting only in his role as a member of the Senate Armed Services Committee.
"In his mind," Graham said of Sessions, "he was being truthful."
Smith then called the ambassador "a top Russian spy, a top Russian spy recruiter."
When Graham chuckled, Smith reacted.
"These are true things, aren't they, senator?" Smith said.
"News to me," Graham said.
SESSIONS ON THE SANCTUARY NETWORK
When the right wing is under attack, Fox News often uses the tired trope of "we're the real victim here" to explain everything away. So it was no surprise that Carlson—near the end of his "exclusive" interview with Sessions Thursday night—fell back on that when he echoed The Great Leader.
CARLSON: "The President, whom you serve, has described these questions as a witch hunt and has said we need to investigate the leaks that have led to this and to a bunch of these different stories. Do you agree with that?"
SESSIONS: "Well, we are having a lot of leaks today in Washington that I do believe are troubling. A lot of it would appear to be in violation of the law. And it's an unhealthy trend and we've got to do better about it."
CARLSON: "Do you see this as a witch hunt?"
SESSIONS: "I don't think what was said about that meeting I had with the Russian ambassador was legitimate. I think it was hyped beyond reason. And I think it was unfair. I was glad to be able to address it today."
MOORE, MAHER and MATTHEWS
After Trump's address to Congress Tuesday night, most cable pundits praised the amateur president for not ranting or bluntly insulting people or foaming at the mouth about the media.
But a discordant note came from MSNBC, where Chris Matthews interviewed the caustic comedian Bill Maher and the documentary filmmaker Michael Moore.
They discussed the long ovation for Carryn Owens, the widow of Navy Seal William (Ryan) Owens, who was killed in Yemen in January in a raid against al Queda. She sobbed during the applause.
"I wish she hadn't allowed herself to be used as his prop like that," said Maher, the host of Real Time with Bill Maher on Friday nights at 10 p.m. on HBO.
He wasn't impressed by the long ovation.
"I don't see any great courage here," Maher said in a telephone conversation with Matthews. "Who wouldn't stand and applaud a war widow?"
(Maher broke news on last Friday's show when California Congressman Darrell Issa became the first Republican to call for Sessions to recuse himself.)
Moore, interviewed by Matthews in the studio, said his problem was with Trump's orchestration of the widow's appearance and his gratuitous praise for the length of the applause.
"She's there as sort of a 'F-You' to the people who are criticizing him for this," Moore said. "She is in desperate grief."
Moore said Trump used her grief "to put another notch on his belt."
"And what is he thinking about?" Moore asked. "'My ratings! Record applause! I'm going to get an Emmy for this! Most applause for a dead soldier on my watch.' I mean, this is the sickness of this man . . . He is very good as a performance artist. He was a beloved TV star."
MADDOW FINDS THE LEDE
Just 28 minutes into her 60-minute The Rachel Maddow Show Thursday night, the anchor came to the point about her best story. And it was powerful.
"The FBI [is] blocking the Congressional investigation into Trump and Russia," she reported. "The FBI is not cooperating . . . Why is the FBI stopping this investigation from moving forward? Was it at the request of Senator Jeff Sessions—Attorney General Jeff Sessions?"
She based the story on California Representative Adam Schiff, a Democrat and ranking member of the House Intelligence Committee. The panel met at length Thursday with FBI Director James Comey and Schiff was not happy.
"The answers we got today from the director were 'I won't answer that, I won't answer that, I won't answer that,'" Schiff told Maddow. "Is our administration or anyone else compromised in a way that threatens our national security? . . . We need the FBI's cooperation."
He said he hoped the director returns to talk again to the committee with a "different attitude." If, not Schiff said, Comey might be subpoenaed.
TAPPER RAP
For weeks, the Trump administration has singled out CNN, among the networks, for the most vicious abuse and the most petty snubs. Trump calls the network "fake news."
So anchor Jake Tapper, on The Lead Thursday, gloated a little.
"President Trump has declared several times that . . . anything having to do with Russia is fake news," Tapper said.
"And he's right in the sense that when it comes to Mike Flynn, now Attorney General Sessions, they have been saying things that were fake news . . . They have been saying things that weren't true."