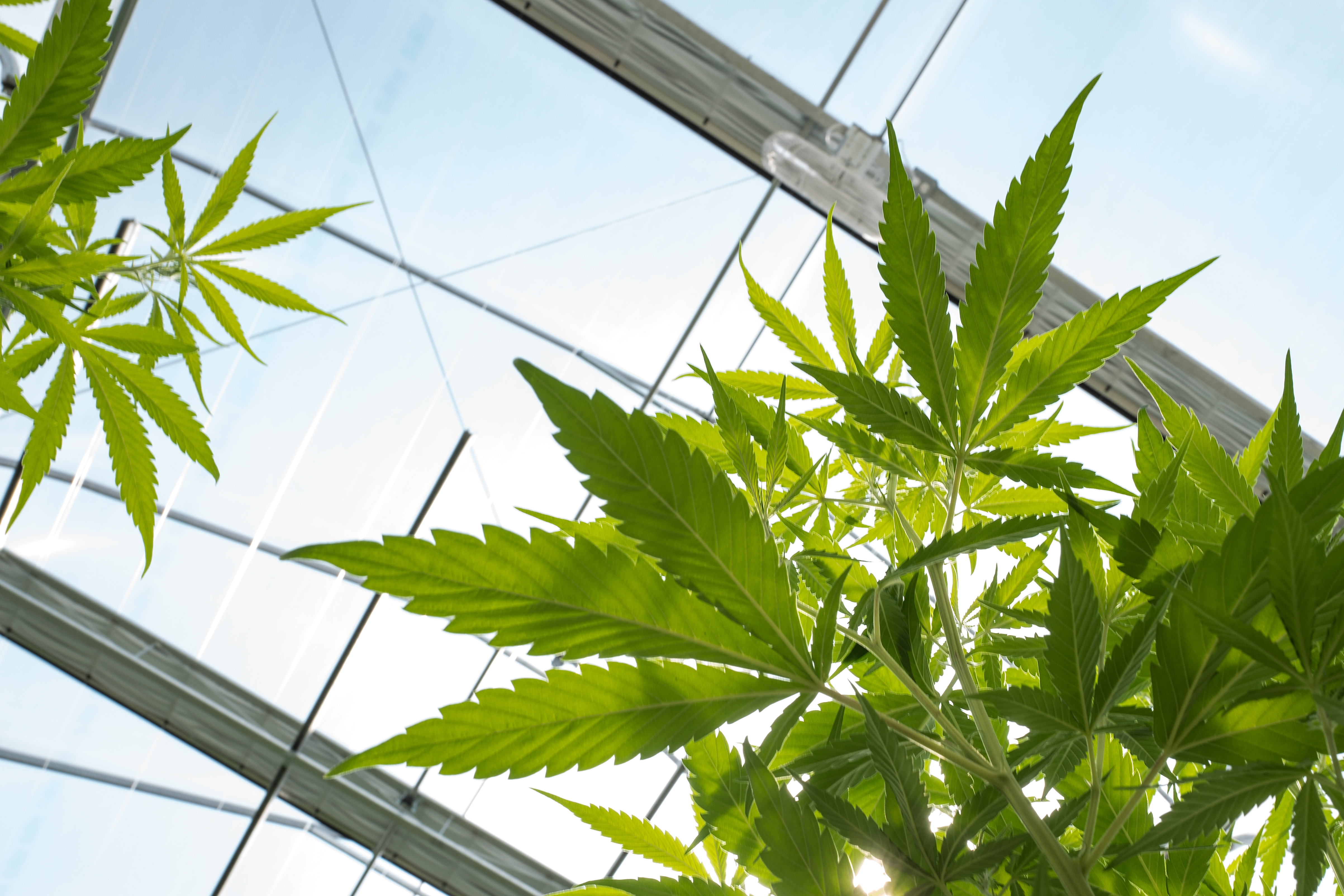 Marijuana is big — and it's only getting bigger. Four states voted to legalize marijuana on Nov. 8, 2016, raising the total number of states to green-light marijuana use to 28. With marijuana no longer the domain of alleged hippies and stoners (at least not exclusively), legalization has created unprecedented opportunities for tech companies looking to enter the market.
Eaze is one startup demonstrating marijuana's newfound acceptance. This California-based company capitalized on the demand for medical marijuana by becoming the "Lyft or Uber for weed" for more than 200,000 patients. The company currently operates in roughly 100 cities throughout the state, and it raised $13 million in funding to expand to new areas.
Although not all states have approved the drug for recreational use, the marijuana industry is growing. In 2016 alone, consumers in the U.S. and Canada spent $53.3 billion on pot — more than they spent at Starbucks and McDonald's combined. That number will only rise as more states vote for legalization. Technology will prove essential to transforming this budding industry into a market giant. And in the age of the all-powerful smartphone, much weed innovation will likely come in the form of mobile apps.
The state of tech and marijuana
Given marijuana's huge market potential, it's no surprise that tech companies have already infiltrated the cannabis industry. Pot is widespread enough that dispensaries now operate legitimate businesses using tech tools similar to those you'd find in more traditional companies.
For example, Flowhub is an integrated point-of-sale system that enables dealers to sell marijuana in compliance with legal standards. It also provides a dedicated enterprise resource planning function that facilitates both inventory and customer relationship management. Applications such as Reefer and Baker provide dispensaries with loyalty rewards programs. In addition to the aforementioned Eaze, there are other Postmates-style delivery services that have obtained traction, such as Nugg and Soco.
With the competition blazing and increased legalization on the horizon, we can expect to see the weed market become a hotbed for tech innovations. Forecasts indicate that revenue in the U.S. from medical marijuana alone will reach at least $10.8 billion by 2018. When states expand to allow recreational use, this number will surely increase. As investors become more comfortable deploying capital around cannabis, tech will revolutionize the marijuana ecosystem for producers, distributors, and consumers alike.
The future of marijuana innovation
Innovation has begun to outpace legalization as tech organizations make groundbreaking strides in researching and developing applications for marijuana. For example, Kalytera is exploring how cannabidiol — a non-psychoactive cannabinoid with a number of potential medical applications — can be used to target diseases such as obesity and osteoporosis. The findings of such research could transform how people cope with chronic illness and pain.
Companies are also experimenting with improvements in weed-growing processes. Cannabis is a finicky crop, so the ability to fine-tune growing processes could generate products far superior to today's. Several organizations are devising smart, energy-efficient systems that automatically adjust growing environments according to changes in moisture, temperature, and sunlight. Meanwhile, data-capture technologies enable growers to identify optimal conditions for their plants, leading to larger and better-quality yields.
The primary speed bump for the industry at this point is that marijuana is still classified as a Schedule I drug and is illegal at the federal level. Even if this factor doesn't inhibit marijuana-centric technology innovation directly, it certainly has a strong indirect effect, as many potential financiers (and entrepreneurs) are scared away by either fear of prosecution or skepticism about the industry's stability.
That said, as more states allow for medical marijuana or legalize the drug entirely, the potential market size for marijuana-centric products expands as well. Perhaps more importantly, with some form of state legalization becoming the norm rather than the exception, there is a degree of safety in numbers. Assuming we see the trend of legalization for medical and recreational uses continue, production will inevitably become an even bigger business.
Technology will play an increasing role in ensuring quality, consistency, and efficiency on the production side. We're already seeing startups like Cannafuse and Teewinoit Life Sciences focusing on providing a tech-enabled scientific approach to the mass scientific production and distribution of cannabis.
Advances in the irrigation systems, efficiency lamps, and data tracking processes used to grow marijuana may have far-reaching effects beyond the cannabis industry. Industrial farmers could adopt these techniques to increase their outputs and reduce energy expenses, while building managers can use them to lower energy loads from their properties.
On the consumer side, the medical marijuana industry, in particular, will likely see an explosion of on-demand delivery services. Consumers are accustomed to using their smartphones to book cars, buy groceries, and mail packages. Why wouldn't they receive their medical marijuana that way, too?
Expect to see personalized services as well — think apps that recommend strains of marijuana on the basis of your preferences. Apps such as MassRoots bring the social media aspect to what is, for many people, a social product by connecting weed enthusiasts to one another through news updates and other types of content. Even Microsoft is throwing its hat into the ring with marijuana tracking software that ensures growers comply with their tax obligations and prevents legally grown pot from ending up on the black market.
As the cannabis industry expands, the opportunities for growth are diverse and extensive. Tech-enabled companies will inevitably spur that growth, driving breakthroughs in medicine, crop development, and customer experiences. The momentum created by legalization will transform a once-taboo drug into a mainstream commodity, and the tech world stands to benefit enormously.
Kevin Yamazaki is the founder and CEO of Sidebench, a leading digital product and venture studio that creates custom software and apps. Find him on Twitter at @KevinYamazaki.