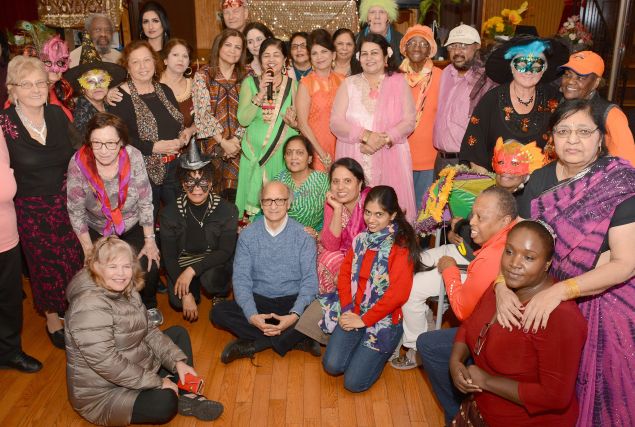 The Universal Society of Hinduism in Nevada is calling on Gov. Andrew Cuomo, State Board of Regents Chancellor Betty Rosa and State Education Commissioner MaryEllen Elia to add Diwali, the Hindu festival of lights, as an official school holiday in all 728 of the state's school districts.
The East Williston Union Free School District on Long Island recently included the fall celebration as a holiday on their school calendar for the 2017-2018 academic year. It followed Syosset Central School District, East Meadow School District and Half Hollow Hills Central School District.
The Mineola Union Free School District also announced that students would not receive homework or take tests on Diwali.
"If schools had declared other religious holidays, why not Diwali?" Rajan Zed, president of the Universal Society of Hinduism, said in a statement. "Holidays of all major religions should be honored and no one should be penalized for practicing their religion."
Diwali, which is celebrated for five continuous days, consists of people lighting up divas—lamps—and candles around their houses. The rites, which evolved from early harvest festivals, parallel events in Hindu mythology, which varies by region.
Zed, the first man of his faith to give the invocation before a session of the U.S. Senate, said that religious festivals are "very dear and sacred to Hindus." He added that making Diwali a holiday would allow non-Hindu students to learn about a different culture and become more enlightened.
School boards are now required to contemplate closing schools on a day when a large number of students will be absent because of religious or cultural observances—particularly taking Eid, Lunar New Year, Chinese New Year and Diwali into consideration.
Zed previously called on the city's Department of Education to include the holiday in its 2015-2016 school calendar.
But in June 2015, Mayor Bill de Blasio said that he would not add any additional religious holidays to the school calendar. He made Lunar New Year and the two Muslim Eid holidays—Eid al-Fitr and Eid al-Ahda—official school holidays, fulfilling a campaign promise to do both. Zed reiterated that call for the 2016-2017 academic year as well.