Off the Strip, Las Vegas doesn't seem like the most probable location for a South Korean restaurant empire to open its first United States outpost. But Hobak, which has brought its rarefied Korean BBQ from Seoul to Spring Mountain Road in Vegas' booming Chinatown, knows exactly what it's doing.
Las Vegas boasts the most diverse Chinatown in the United States. Beyond many kinds of regional Chinese cuisine served in both banquet-centric restaurants and tiny mom-and-pop shops, there's a wealth of Japanese, Thai and Vietnamese food. Now, Korean BBQ is having a moment.
Hobak, which opened on Spring Mountain down the street from a KFC last year, isn't located in one of the jam-packed strip malls of Vegas Chinatown. It's its own standalone destination.
It draws big crowds for the marbled madness of its 21-day wet-aged Black Angus beef and its premium heritage pork—and also for the tremendous value you get when you order a combination platter. The $57.99 beef combo for two people I ordered was more than enough food for me and my parents. It came with brisket, aged short ribs and a rib eye, all of which were lovely. This place is a good alternative to a pricey Vegas steakhouse.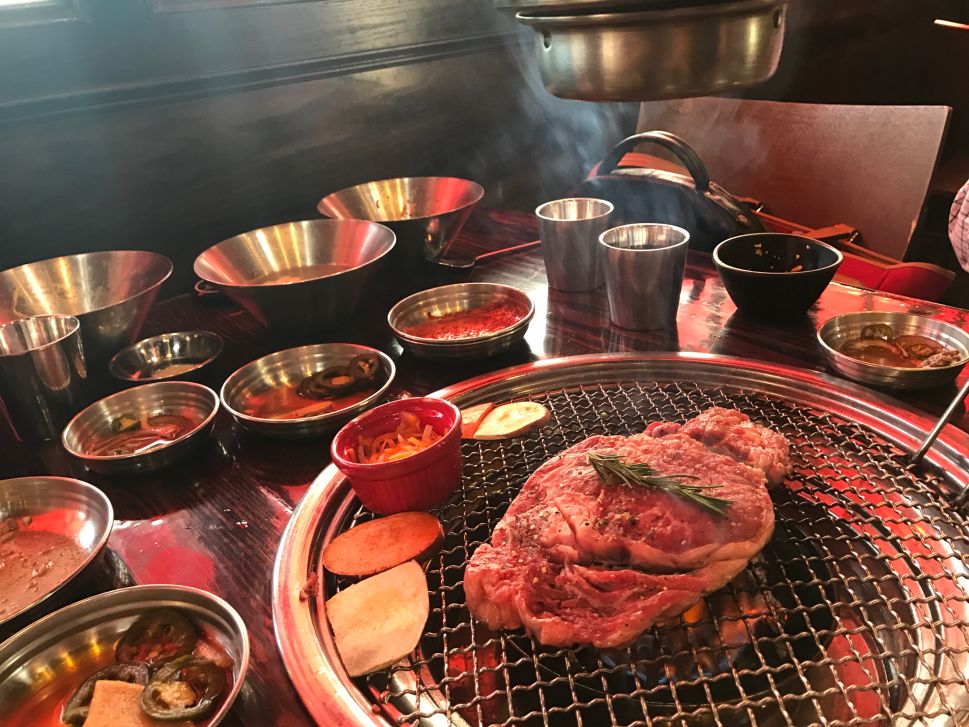 The combo also came with assorted banchan (side dishes that included multiple kinds of kimchi), a ramekin with cheese that melts on the grill, bean paste stew and tempura ice cream. Beyond the meat, what delighted us the most was the little mounds of sushi rice and wasabi that accompanied the beef. It paired wonderfully with the succulent meat, and this was something that I hadn't seen at any of the many Korean BBQ places I've visited in Los Angeles and New York.
With its industrial-chic design, bright movie posters, and free slushies for those waiting in line, Hobak seems built to attract a millennial crowd. It no doubt feels more modern than most Korean BBQ spots. But then I think about the display of plastic kids' cups I saw, the pre-pasted toothbrushes in the bathroom, what a good time my parents had, and how the sharp, friendly team of servers saved me money more than once. This isn't just about catering to food-loving scenesters. This is a place that's spent a lot of time thinking about the details that make a dining experience more pleasurable. And Hobak benefits from being in a city, unlike Los Angeles and New York, where hospitality is the core industry.
Despite the fact that I ordered a two-person combo for three people, a waitress made sure I understood that it came with a stew and that I probably didn't need to order another stew. So I didn't. When I asked about getting more sushi rice, a waiter wanted to make sure I knew that I would have to pay for that. I wound up getting regular rice, which was free.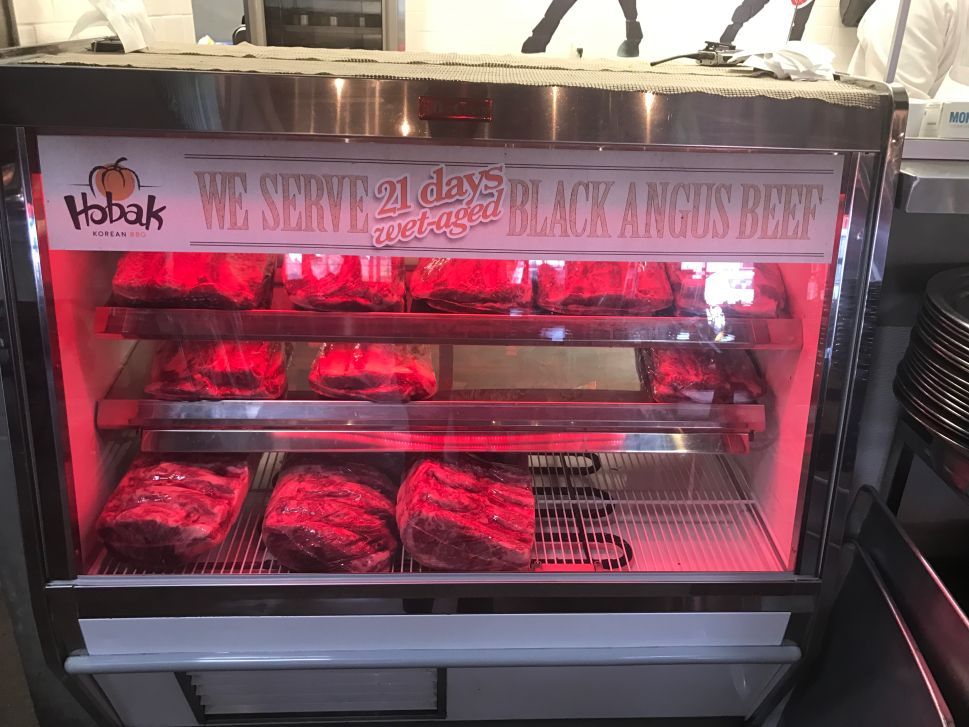 Unlike a lot of Vegas restaurants that attract a transient crowd, Hobak isn't about getting customers to empty their wallets on a crazy night out. It's about building repeat business. It's about being a neighborhood place for locals but also a destination restaurant for tourists (many who drive over from L.A. on the regular) who know that some of the best food in Vegas is off the Strip. And that they can get it pretty much anytime they want. Hobak is open from 11:30 a.m. until 4 a.m. on Fridays and Saturdays, and 11:30 a.m. until 2 a.m. every other day.