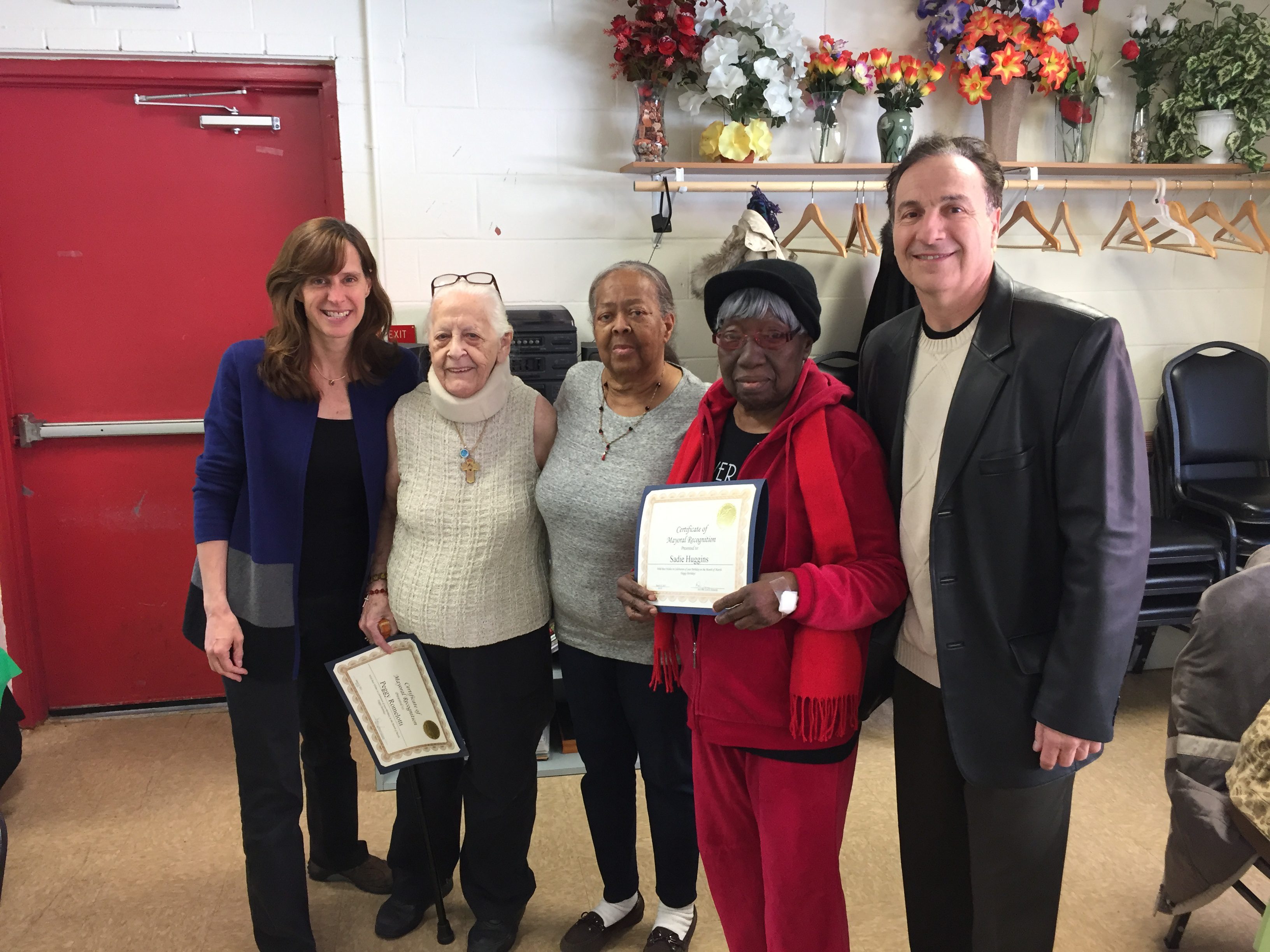 The Hudson County Democratic Organization (HCDO) on Wednesday endorsed incumbent Freeholder Anthony Romano for the June primary. That endorsement comes three years after Romano earned his spot on the Board of Chosen Freeholders despite running a campaign off the line without the support of the county organization.
In the months leading up to Wednesday's endorsement, Romano was weighing a run against incumbent Hoboken Mayor Dawn Zimmer for her position. Romano told PolitickerNJ he is grateful to have received the support of the HCDO in the June primary but would not dismiss the potential for a mayoral run in November. Despite that, it seems that Romano and Zimmer have been acting with increased cooperation in recent weeks. On Thursday, the mayor and freeholder (acting in his capacity as Hoboken Democratic chairman) collected petitions together for New Jersey gubernatorial candidate Phil Murphy.
"It was a nice surprise to get the line. I am honored to be on the line and I haven't made any other decisions at this time," Romano told PolitickerNJ when asked if he would end speculation about his mayoral run now that he had earned the HCDO endorsement.
According to a source, Romano is likely to back Zimmer in the Hoboken mayoral race in November if he does not enter the race himself. In that race, Zimmer is likely to face a challenge from Councilman Michael DeFusco. While DeFusco has yet to officially declare his candidacy, according to the source, DeFusco and Zimmer are currently battling it out for support throughout Hudson. Paired with early rumors that the HCDO was initially favoring Hoboken Councilman Ruben Ramos for Romano's freeholder seat, the rumored shakeup led Romano and Zimmer to form an unlikely Hoboken-centric alliance. That alliance has continued even after the HCDO endorsement for Romano.
If Zimmer and Romano do stay aligned in November, Romano could provide additional strength to the mayor (and her already high approval ratings). Hoboken is often discussed in terms of "new" Hoboken—the younger, affluent Manhattan commuters—and "old" Hoboken—long-term families. Because Zimmer is "new" Hoboken and Romano is "old" Hoboken, the mayor could capture another subset of voters. However, a three-way race could mean a split "new" Hoboken vote between Zimmer and DeFusco.
During the Wednesday HCDO event, Zimmer was present. At that event, County Executive Tom DeGise touted the organization's unity in the lead-up to the primary. Because the Hoboken mayoral race is non-partisan, there will be no June primary.
Romano campaign manager Pablo Fonseca told PolitickerNJ that Romano is currently focused on the June primary for freeholder, not on a potential mayoral run.