With its frigid winters and charming Victorian homes, Toronto is the among the most populous cities in North America. Boasting large East Indian, Jamaican, and Filipino populations, not only is it the most ethnically diverse city in the world, it's also quietly become a hit-making capital for R&B, pop and hip-hop over the last four decades.
"What separates Toronto is its cultural mosaic," says award-winning music supervisor David Hayman of Supergroup Sonic Branding. "It's not a melting-pot, nor is it a quilt. Toronto is more of a kaleidoscope. Then there's winter. Toronto winters do all kinds of weird magical things to your heart and mind."
Ralph Alfonso, music industry veteran, and owner of Montreal's BBAM! Gallery, has watched Toronto ascend into the top of the country's entertainment ecosystem. "Since the late '70s, Toronto has gradually become the center of media in Canada, attracting all the adjacent creative arts towards its vortex," says Alfonso. "A lot of what was once underground, the hip-hop scene, as a major example, has now become a dominant player."
Long known for indie rock staples like Blue Rodeo, Feist, and Broken Social Scene, these days Toronto's hip-hop and R&B acts are dominating the charts. Toronto musicians like The Weeknd and Drake have become more than ubiquitous; they're innovators.
On October 24, 1986, Aubrey Drake Graham was born in Toronto to a Jewish Canadian mother and an African-American father from Memphis, Tenn. Raised in the dichotomous Weston Road and Forest Hill neighborhoods, over his 15-plus-year music career he's become the face of Toronto's emergence onto the international stage of pop, as well as its heart.
Expanding hip-hop's once limited palate to include regret, vulnerability, and yearning tunefulness, Drake has injected modern hip-hop with a thoughtfulness absent from many of his peers. And he's never forgotten where he came from. Drake routinely reps his beloved 416. The cover of the 2016 release Views features a shot of the rapper sitting atop the CN tower, peering out over the city he loves, from where he has built his empire.
"Drake aligned himself with incredibly talented beatmakers who live in his hometown—and he acknowledges them all the time," says Michael Perlmutter of Instinct Entertainment, and music supervisor of Degrassi: The Next Generation, the TV show that introduced Drake to the world. "He is also mega-charismatic, as close to a 'gentleman' hip-hop star as there is."
Drake's creative ambitions were evident from an early age, says Perlmutter. "I was told that he was always working on music and we used a couple of songs he co-wrote with [producer] Boi-1da for his character, Jimmy. Once in awhile, a unique voice comes along in a genre. Drake is one of them."
Hayman takes it one step further. "Drake's 'Started From The Bottom' is an underdog battle cry for every Canadian on the hustle, all of us on the grind trying to make it and amplify our voice from Canada, the North."
Abęl Makkonen Tesfaye, better known as The Weeknd, was born on February 16, 1990 in Scarborough, a diverse eastern district of Toronto, to Ethiopian parents. His rise from the iconoclastic introvert behind House of Balloons and Echoes of Silence to neuvo-R&B star is emblematic of Toronto's evolution into an international hit-making powerhouse.
With an ear for talent, Drake nabbed The Weeknd as a collaborator on his 2011 album Take Care. No longer a protege, The Weeknd has since navigated the waters from mixtape provocateur to icon on merit and business acumen.
Hayman and Alfonso point to the Canadian government's support as key to The Weeknd's ascent.
"There is an army of people behind the scenes who are nurturing of rising talents so that they can emerge properly on the world stage. I think The Weeknd is just one example of this," says Hayman.
"[It's] an inspirational story of how he and his managers parlayed Canada's FACTOR grant system into worldwide success," Alfonso says of The Weeknd. "The Toronto sound is now the bar for the international sound."
While Drake and The Weeknd are expanding Canada's commercial influence, MC/activist Kinnie Starr insists it shouldn't be a boys-only club.
Starr, whose film Play Your Gender recently premiered in Canberra, Australia, explains: "As a woman in music it is pretty obvious that men dominate in terms of creating, writing, promoting popular music culture." She cites Michie Mee, the first Canadian rapper to be signed to an American hip-hop label, as a Toronto rapper who deserved wider recognition.
[youtube https://www.youtube.com/watch?v=ObqLwv7UtP8?ecver=2]
Hayman praises another pivotal figure from Toronto's hip-hop past: "Maestro Fresh Wes is a god in these parts. 'Let Your Backbone Slide' was the first No. 1 gold Canadian hip-hop single and changed the game for urban music and urban culture in Canada overall. The classic approach for a Canadian; borrow the best of America and make it better. He totally changed the game."
As a former record company executive, Alfonso views industry trends with an insider's perspective. "Canadian labels in the '80s and '90s were not receptive to signing and developing black artists, preferring to release stuff from U.S. affiliates and profit from spillover American success. There was no infrastructure to support homegrown artists, but that is all different now, indie hip-hop has finally broken through."
Of course, there's hip-hop, there's pop, and then there's Justin Bieber. A talent unlike any other who nonetheless embodies the worst in celebrity megalomania and self-destructive tendencies, the London, Ontario-born, Stratford-raised Bieber's story follows classic child star tropes: inarguable musical ability, rare charm, and entitled behavior.
Kinnie Starr sympathizes with Bieber's struggles. "I feel compassion for anyone who has to weather that type of visibility. I cannot imagine wanting that kind of fame."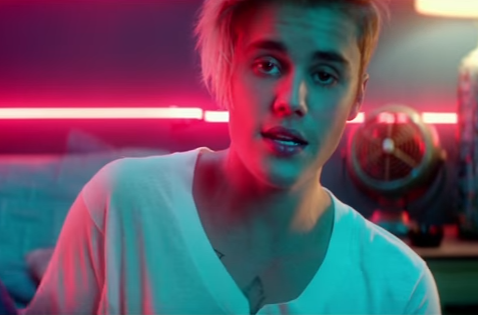 As a Canadian hip-hop artist, Starr opted for a different path. "I turned down people like Clive Davis and Arista Records because I value my privacy," she explains.
As the most infamous name to come out of Toronto in decades, the debate remains: Is Bieber a blight on Ontario, or its prodigal son?
Hayman is unflinching. "Go look at his tour schedule from this year and see how many dates he does. It's enough to drive anybody bloody insane," he says of Bieber. "Musically you can't deny he is fantastic and his team has made all the right choices of songs and collaborations, but he has managed to embarrass them all along the way."
Toronto's domination of the music industry today is impossible to ignore, adds Perlmutter. "On the AMAs, we saw Drake, The Weeknd, Shawn Mendes and Justin Bieber. The Greater Toronto Area and Stratford, Ontario, were well repped."
Hayman's hometown pride is just as palpable. "A Canadian has to work 10 times as hard to get half of the attention," he says. "It's Toronto vs. everyone."