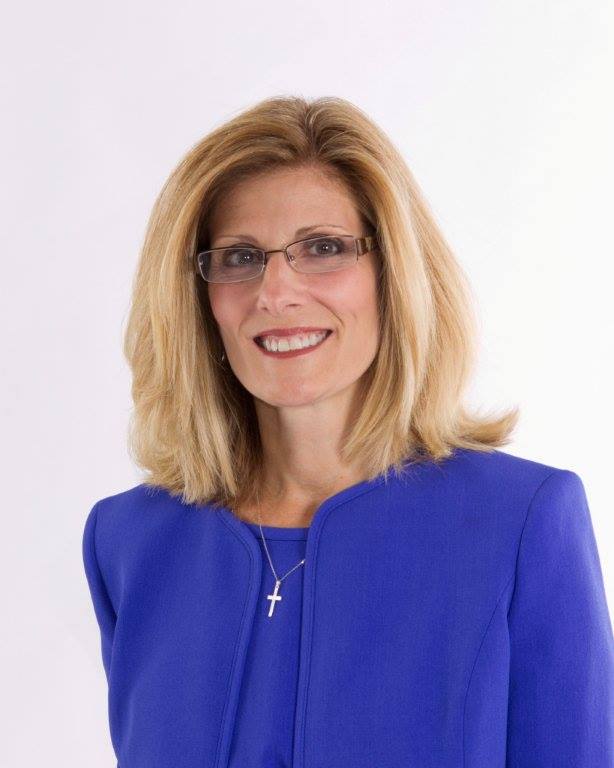 The pending early departure of State Sen. Kevin O'Toole to become a Port Authority Commissioner could significantly alter the already-raucous GOP fight to replace him. Once O'Toole resigns, the Republican County Committee in the 40th district will have about a month to pick a new Senator, who would take office right away.
Depending on the timing of the Senate confirmation process – and O'Toole's resignation – it is possible that Passaic County Clerk Kristin Corrado and Bergen County GOP Chairman Paul DiGaetano could face off in a special election convention in advance of the June primary. That means one of the candidates could be an incumbent – something that could force Senate Minority Leader Thomas Kean, Jr. to use his leadership PAC to protect a member of his caucus in the primary.
The loser of a special election would face considerable pressure to step aside, for the sake of party unity.
Republican insiders believe the math favors Corrado, who coincidentally has O'Toole's endorsement. The reason is that last November, when the same voters met to fill the Assembly seat of now-Superior Court Judge Scott Rumana, former Wyckoff Mayor Kevin Rooney defeated former Passaic County Freeholder Mike Marotta by a 104-96 vote. That narrow vote was a proxy for the coming battle, since Rooney, who is Corrado's running mate, had the backing of O'Toole, whereas Marotta was supported by DiGaetano, along with Passaic GOP Chairman John Traier and then-Morris GOP Chairman John Sette.
One obstacle for DiGaetano is the man he beat in 2016, former Bergen GOP Chairman Bob Yudin. Yudin has a long memory for this kind of thing and still enjoys strong support in the 40th district; he backed Rooney in the Assembly contest.
In many ways, this fight favors the O'Toole side even more than it did when he himself first won in 2007. According to one knowledgeable insider, "The Bergen County committee fight is clearly a huge plus for Corrado and huge disadvantage for DiGaetano. The reason for that is the Passaic GOP loves her."
O'Toole himself predicted to PolitickerNJ that the county committee will drive turnout for her and notes that "Rooney won county committee fight—the Rumana seat—even though 3 of 4 chairs opposed him and his opponent had 90% of 70 plus seats in Wayne, which was 1/3 of vote." By contrast, O'Toole told PolitickerNJ that "Paul DiGaetano has no roots with county committee and most town chairs and county committee have connection to our team." He made a further bold prediction: "We will even win 50% plus from Wayne." If that comes to pass, it's difficult to see a path to victory for DiGaetano.
DiGaetano, a former Assembly Majority Leader and gubernatorial candidate, has been in this position before. In 1987, while serving his first term in the State Assembly, State Sen. Joseph Hirkala died. Republicans picked DiGaetano to run in the special election for that seat after a contest with his running mate, Assemblywoman Kathleen Donovan. He went on to lose the general to Democrat Gabriel Ambrosio.
DiGaetano is a tough out, and with his back to the wall has been known to throw some haymakers. O'Toole even told a chilling story last summer about an incident in which DiGaetano allegedly threatened his life when O'Toole awarded the Essex County GOP line to Doug Forrester instead of DiGaetano, who was running for governor and then lived in Nutley, which is in Essex County (as everyone who's ever been lucky enough to eat a slice at Ralph's of course already knows). O'Toole, a lawyer himself, took the threat seriously enough that he called the NJ Attorney General about it and met with an investigator, though nothing seems to have come of the alleged incident other than bad blood.
Since then, the pair have often found themselves at odds in backing rival slates. O'Toole bested DiGaetano when Rooney won; DiGaetano prevailed when he himself displaced the O'Toole-backed Yudin for Bergen County Chair.
In this skirmish, however, O'Toole seems abundantly confident, hearkening back to his own successful race in 2007, when he defeated BCRO backed Todd Caliguire, who was fielded by Chairman Guy Talarico in an exceptionally nasty race.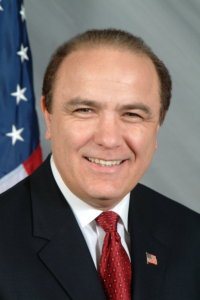 "I ran this in 2007 and was thrown off line in Bergen and had third candidate from Wayne killing me," O'Toole told PolitickerNJ, referring to Victor Rabbat, whose presence in the race added gasoline to an already raging fire. "Kristin is a far stronger candidate than I was and will have a $300,000 war chest to power her message."
If Corrado does win the special, it could set off something of a chain reaction. She would have to resign as the County Clerk. That would give Gov. Chris Christie the chance to appoint a replacement (provided that the Senate confirms his choice). Corrado's deputy is former Ringwood Mayor Walter Davison. His ascension as acting County Clerk would require his resignation from his current position as councilman.
Corrado and Rooney are running with former Wykcoff Mayor Christopher DeFillips. DiGaetano is running with former State Sen. Norman Robertson and Joseph Bubba, Jr., the son of a former State Senator.
Eight years ago, when State Sen. Bill Gormley resigned, Republicans faced a fierce fight to fill his seat. Gormley backed Assemblyman Frank Blee, while U.S. Rep. Frank LoBiondo supported Little Egg Harbor Mayor Sonny McCullough. When McCullough won, then-Senate Minority Leader Leonard Lance (who was ousted by Kean a few months later) pledged to back McCullough if Blee took the race to a primary. Blee wound up retiring from the Assembly, and McCullough lost the general to Jim Whelan.