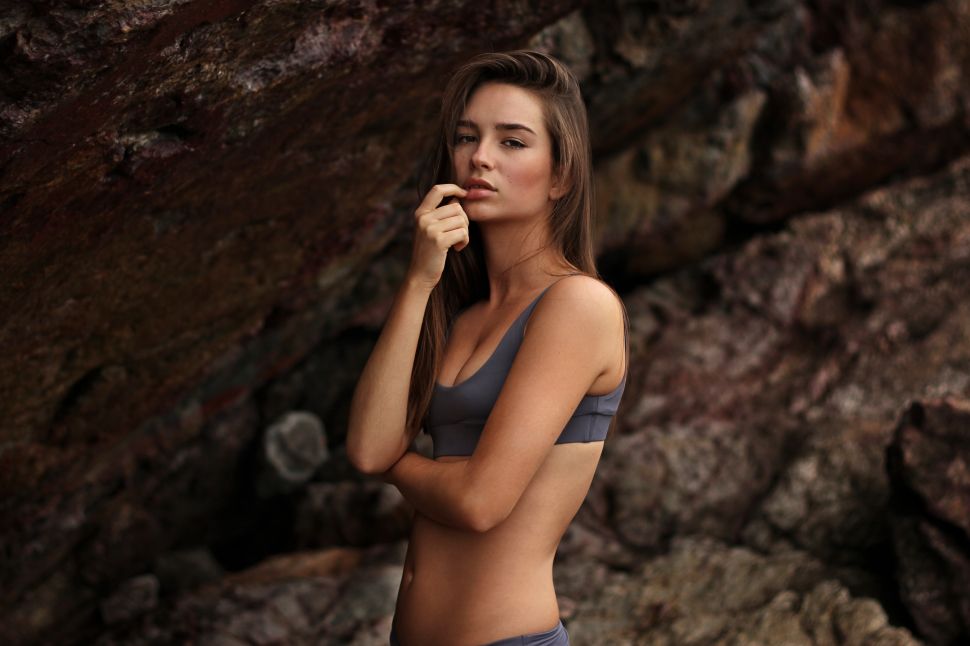 At a party's snack table with friends, you find yourself nibbling on celery sticks, while others down ice cream, booze and burgers without a second thought. You've had to count calories since age 15, and you gain weight just looking the buttercream frosting on a cake. You work out regularly, you drink ample amounts of water, and you eat well. Yet, the scale barely budges, while your friend (a trim size two) is seemingly able to ingest whole bakery sections without consequences.
While many assume bad genes are to blame for the bloat, your bowels may be the culprit.
Within our bowels, each of us have bacteria; the gut contains the largest density of microbacteria in the entire body. This bacteria is extremely important to optimal health. The brain, the heart, the skin, the way we feel, allergies, and even our weight can be dramatically impacted by what exists (or what's lacking) in the intestines. The gut microbiota is what gives the body the ability to extract calories and absorb of nutrients from foods—particularly carbs. As such, there is a strong connection between the diversity and health of intestinal bacteria and our metabolism.
Yet, advances in modern life can bring significant, disruptive changes in microbiota, caused by factors such as antibiotic overuse (or consumption of meat from animals raised with antibiotics), agricultural and cleaning chemicals, vaccinations and disinfectants, pollution, and even high-calorie diets. As the microbiota becomes imbalanced, a host of diseases may emerge, including obesity, metabolic syndrome and diabetes. Even when counting calories and exercising religiously, individuals with imbalanced gut bacteria struggle to lose weight because the body's ability to store nutrients and process fiber decreases. It's like controlling the water input to a sink but having considerable plumbing issues beyond the drain. Without proper plumbing, the sink will overflow.
Often times, those with imbalanced gut flora turn to prebiotics and probiotics, living microorganisms that are becoming more popular than multivitamins. Daily use, paired with an anti-inflammatory diet, as well as fermented foods (like pickled vegetables, kefir, and natto), have helped some find a slight reduction of symptoms. However, the functional claim for correcting imbalanced gut microbiota is poorly supported for most probiotic strains; in one study, only 56 percent of patients with pre-existing disrupted microbiota saw improvement with probiotic treatment.
Another treatment option that has gained popularity over the past few years is a process known as Fecal Microbiota Transplantation (FMT). The process does exactly what one would think: solid waste from a healthy individual is given to the patient whose bowels need a boost, replacing the microbacteria with healthy cultures. Patients with Clostridium difficile (C. difficile) who have undergone fecal transplants have shown cure rates of up to 92 percent. In another study, male patients with metabolic syndrome who received transplanted feces from thin donors showed significant increases in insulin sensitivity after six weeks. FMT shows promising preliminary data for other diseases, some of which bear weight implications, including Crohn's disease, Ulcerative Colitis, Irritable Bowel Syndrome, Chronic Fatigue Syndrome, Multiple Sclerosis, Autism and Parkinson's Disease.
Given the extremely high success rates of FMTs, one does wonder why the public hasn't heard about them more. Obviously, "fecal transplants" isn't exactly dinner date chit-chat, leaving some to dismiss the procedure as too gross or crude. Unfortunately, due to current FDA regulations, those who would happily be willing to undergo the process to achieve gut balance are eligible only if they have been diagnosed with (and unsuccessfully treated for) C. difficile. For these patients, new companies have developed that screen and harvest specimens from donors, which can either be used like an enema, or taken orally in pill form. Open Biome, for example, offers a 30-capsule course for $535, which is shipped and administered via registered clinical partners.
FMT procedure is fairly straightforward and relatively inexpensive. Pharma and the medical field stand to profit far more from traditional approaches to healing gut imbalances, like drugs and surgeries, although both have shown much lower success rates among patients. For this reason, many individuals have turned to DIY procedures, explained in detail in various YouTube videos and websites.
For those who have spent months or years working diligently to lose weight without success, a Comprehensive Digestive Stool Analysis (CDSA) test through a doctor can help determine if a microbiota imbalance is to blame. As future studies are done and evidence for alternative treatments expands, perhaps treatment options will become more readily available. Maybe "the poo emoji" may start to normalize conversations about this delicate, yet important, topic.
Chelsea Vincent has been teaching fitness for almost ten years. Prior to teaching, she had 15 years of formal dance training. Chelsea has a BFA from Carnegie Mellon University and is a certified power yoga instructor, spinning instructor, barre instructor, and weightlifting Instructor, as well as an ACE-certified personal trainer and wellness specialist.