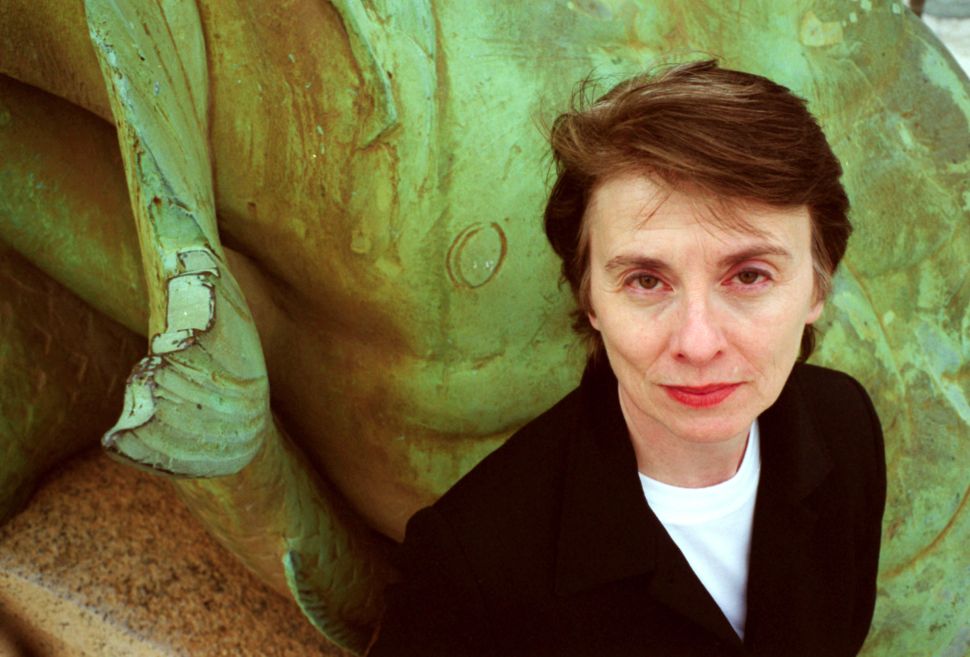 With last week's publication of her new essay collection, Free Women, Free Men, Camille Paglia demonstrates that she's as much of a cultural wrecking ball as ever. Fresh off of an appearance at the Brooklyn Public Library, we spoke with the feminist renegade—and renegade feminist—about some of her favorite subjects: politics, the state of academia, and, of course, drag queens.
One of the things you often stress in your work is how provincial and ignorant of world culture many intellectuals have increasingly become. What do you think of the frequent comparisons between Trump and Hitler (even "literally" Hitler)? Part of me suspects they simply don't know of any other dictators.
Yes, "provincial" is exactly the right word to describe the constricted worldview of so many American intellectuals—although there are very few true intellectuals left in this country. What we mostly have are insular, elitist academics and hopelessly bland literary journalists, clustered in genteel urban ghettos. Timidity and groupthink are epidemic.
"Presentism" is a major affliction—an over-absorption in the present or near past, which produces a distortion of perspective and a sky-is-falling Chicken Little hysteria. Fifteen years ago, after I gave a lecture at Yale in which I lamented the increasing loss of knowledge of the past, the chairman of the history department told me of his surprising difficulties in hiring young faculty. Specialists in medieval history were frustratingly rare, and even in American history, he said, there were few graduate students concentrating in anything before the Civil War. This collapsing trend is alarming, to say the least.
My first career ambition as a child was to become an Egyptologist. Archaeologists think in very long time frames. I'm extremely impatient with the narrowness of reference of today's over-politicized academics and journalists. Over a quarter century ago, I wrote in "Junk Bonds and Corporate Raiders" (my attack on post-structuralism, reprinted in Sex, Art, and American Culture): "The human record is virtually universally one of cruelty barely overcome and restrained by civilization.  Imperialism and slavery are no white male monopoly but are everywhere, from Egypt, Assyria, and Persia to India, China, and Japan." There is no way we can understand the present without studying the past.
It was precisely my knowledge of ancient and modern history that led me to condemn George W. Bush's invasion of Iraq before it happened. I was one of the very few public voices who did so. Virtually the entire mainstream media went down flat in front of the Bush administration's flagrant lies. I consider my Salon.com interview (with David Talbot) opposing that imminent invasion one of the highlights of my career.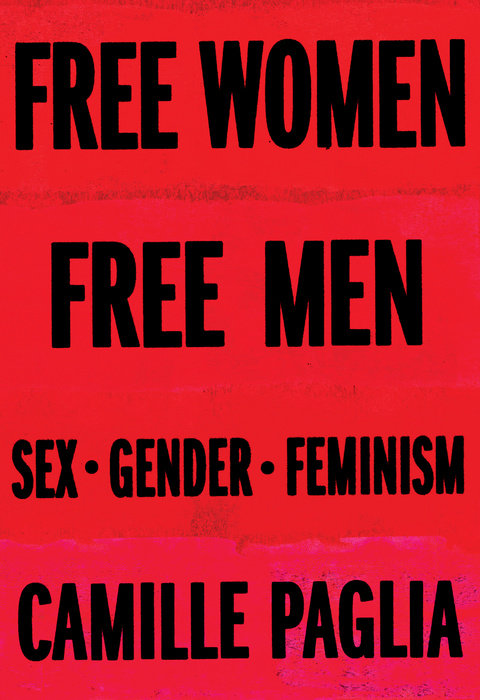 As for the overblown comparisons of Trump to Hitler, I fail to see what the resemblance is. That Trump signs executive orders as a quick way around the gridlock operations of Congress? I don't like that either, but it's what Obama was doing for years, with few peeps from Democrats. Obama routinely usurped Congressional powers and often behaved like the French king at Versailles.
The real truth is that Trump won an election that the Democrats blew. I'm a registered Democrat who voted for Bernie Sanders in the primaries. Sanders would probably have won both the nomination and the election had the prestige mainstream media, heavily in the tank for Hillary, not imposed a yearlong blackout on him. Despite being an unknown quantity to most Heartland voters, Sanders still almost won, and a couple of primaries, like Iowa, may have been stolen from him.
Trump was elected because he was addressing problems that the Democrats had ignored or had no solutions for. Why aren't disappointed Democrats focusing their fury on our own party? The entire superstructure should be swept away and the egomaniacal Clintons consigned to mothballs. I'm looking to a new generation of younger Democrats to effect change. In the future presidential sweepstakes, my money is on California's new senator, Kamala Harris. She seems to have the whole package! 
I cover "RuPaul's Drag Race" for the Observer, and that is a direct result of learning about drag culture from you in the 1990s. Have you followed the evolution of drag culture over the last several decades, and what do you think of its evolution?
It was Andy Warhol's early black-and-white short films, above all Harlot, which I saw in college shortly after it was shot in 1964, that first made me see drag as a major art form. Mario Montez as a trashy Jean Harlow seductively unpeeling and eating a banana was electrifying! Warhol's other drag stars—Jackie Curtis, Holly Woodlawn, and Candy Darling—were major icons for me and my innermost circle in that decade. It's one of the primary reasons I still call myself a Warholite.
Another landmark was the 1968 movie, The Queen, where a New York drag contest judged by Warhol was won by a gorgeous blonde called Rachel Harlow (Richard Finocchio from Philadelphia). David Bowie saw that film at Cannes and was heavily influenced by Harlow's innovative soft look. Then there was a huge underground scandal in Philadelphia when Grace Kelly's uber-athletic heterosexual brother, John B. Kelly, Jr., fell in love with Harlow and was driven out of the mayor's race by his own vengefully Catholic mother!
I began writing about androgyny in college and did massive research into it in graduate school for my doctoral dissertation (called Sexual Personae: Categories of the Androgyne). An excellent British book appeared in 1968, the year I entered grad school: Roger Baker's Drag: A History of Female Impersonation on the Stage. The photos in that first edition were a knockout—especially of the stately, charismatic Ricky Renee. In my historical studies, I was intrigued by the central role often played by transvestism in ancient religious rituals, particularly the cult of Cybele in Asia Minor, where male priests castrated themselves and donned the garments of the goddess.
After the gender-bending 1960s, with its unisex haircuts and flamboyant Mod outfits, there was a cultural reaction:  during the 1970s, newly liberated post-Stonewall gay men turned macho clone (jeans, lumberjack shirts, mustaches). The pornographic illustrator Tom of Finland (whom I revere) provided the black-leather master plan for the new s&m look. Drag queens were suddenly out—spurned as a residue of the humiliating era when gay men were automatically classified as effeminate. As I emphasized in the catalog essay that I wrote for the Victoria & Albert Museum's giant exhibition of David Bowie's costumes in 2013, the androgynous Bowie of his brilliant Ziggy Stardust phase was stunningly bold in defying the stereotypical masculine conventions of the current gay movement.
The drag resurgence began with the 1978 Franco-Italian movie, La Cage Aux Folles, based on a French play and set in Saint Tropez. Both the film and the 1983 Broadway musical of that name proved to be immensely popular with mainstream audiences. That crossover appeal continued with the surprise smash hits of two drag queen comedies, The Adventures of Priscilla, Queen of the Desert (1994) and To Wong Foo Thanks for Everything, Julie Newmar (1995).
In 1993, I collaborated with Glenn Belverio (in his drag persona as Glennda Orgasm) in a pro-porn video shot on the streets of Greenwich Village, Glennda and Camille Do Downtown, where I declared that the 1990s were the period of the drag queen: "Drag queens are the dominant sexual personae of this decade." I called my philosophy "Drag Queen Feminism" and talked about how much of my personality is modeled on drag queens. (A transcript of the film appears in my 1994 essay collection, Vamps & Tramps.)
The film was aired in June 1993 on Glenn's show on Manhattan Public Access Television and premiered at the 1994 Sundance Film Festival. However, it was banned for political incorrectness by both the New York and San Francisco Lesbian and Gay Film Festivals. (It later won first prize for best short documentary at the 1994 Chicago Underground Film Festival.)
Hence my amazement and delight at the gradual mainstreaming of drag, which can be traced from RuPaul's first VH1 show in 1996 to the enormous success of RuPaul's Drag Race, which debuted in 2009 and is still going strong. RuPaul's strict dictates over his brood of apprentice queens are overtly teacherly—like Eve Arden in "Our Miss Brooks."
But we must not forget how controversial drag once was. For example, after a talk at New York's 92nd Street Y on my 1994 book tour for Vamps & Tramps, my friends, including Glenn in full drag as Glennda Orgasm, impulsively decided to go to Elaine's, the famous Upper East Side bar and restaurant frequented by writers, actors and artists.
I had never been to Elaine's and had no idea what to expect. As I made my way through the crowded, noisy first room with Glennda (looming over me at 6'1" even without heels), we had to squeeze by the equally tall actor Tony Roberts, known for his work with Woody Allen. Even now, 23 years later, I can still see the shockingly intense and intimidating look of hatred and contempt on Roberts' face when he saw Glennda daring to trespass in that uptown shrine. The hypocrisy of elite bourgeois liberals! After we were all seated in the back, it became clear that service was purposefully slow and neglectful. I did not identify myself, but I vowed never to return to Elaine's. My revenge was to give the story to Page Six at the New York Post—my usual perch for attacking the Manhattan establishment!
Regarding your question about drag's evolution, I think it has recently trended toward courtly masque—which was the highly ornate and often allegorical style of theater that developed after Shakespeare's generation of playwrights, who focused on plot and character. The performers of masque in England, France, and Italy were often aristocrats or even the king himself.  Masque had skeletal plots but extravagant costumes and lots of music and dance, sometimes with special effects of fire or water. Ultimately, masque gave birth to classical ballet.
The contestants on RuPaul's Drag Race are fiercely drawn characters who carry their own plots in their head. They are as competitive and militant as masters of the martial arts. It's very interesting how the high-fashion runway (symbol of an industry condemned by mainstream feminism right through the 1990s) has not only survived but become a now-universal symbol of self-presentation and performance.
I must admit to some nostalgia for the pre-Stonewall era of drag, when there were great Hollywood stars like Marlene Dietrich, Mae West, Bette Davis, Tallulah Bankhead, and Judy Garland to impersonate. Sometimes contemporary drag seems a bit too Halloweenish—that is, random, stunt-like, and divorced from myth or psychology. But Halloween was a sacred day for me in childhood, when I startled people with my eccentric transgender costumes—Robin Hood, a Roman soldier, a matador, Napoleon, Hamlet. (It spilled over into adulthood: my new book reproduces a 1992 photo of me from People magazine where I'm flashing a switchblade knife while impersonating a street-fighter from West Side Story.)
I am very glad to see the older, more regal style of drag still flourishing in Manila Luzon, who does antic humor with her Fanny Brice crossed eyes but who also possesses genuine sensuality and mystery, a magic vibration. In her "Eternal Queen" video, where she mourned the death of her partner, Manila's range and depth of feeling were on open display.  She is the rare performer who is equally adept at comedy and tragedy.
Your rapid-fire speaking style is something that makes any interview of yours a thrill to watch. What advice would you give someone who aspires to be a public intellectual, and what do you think of the level of discourse held by most talking heads nowadays?
I never watch any talking heads anymore—what a bunch of yammering parrots! [I am choosing not to take this personally. –MM] The glory days of TV news or deep-think shows like Crossfire or even The Phil Donahue Show are long gone. The Web is my primary source of information and opinion about current events. Everyone should make an effort to monitor news sources across the political spectrum. There is no other way to assess which direction the country is moving in. Many people who relied only on CNN and MSNBC or The New York Times and Washington Post last year were stunned and traumatized by the election because they had been lulled into false security by nakedly partisan and often duplicitous reporting.
How to be a public intellectual: first of all, get a real job! I've said for decades that Susan Sontag sabotaged herself by drifting off to Lotus Land, where she played the Deep Thinker while living off Vanity Fair largesse via her partner Annie Leibovitz. Exactly what the hell did Sontag know about real life from her Manhattan penthouse or Paris pied-à-terre? A true public intellectual must live an ordinary life like everyone else—not run with the pretentious elite and strike haughty poses at dinner parties.
Second, read, read, read! By which I mean non-fiction, present and past–history, politics, biography. Unlike the pretzel-twisting, solipsistic post-structuralists who infest academe, I believe there are real, concrete facts that can and should be known about the past 10,000 years of human life. Nothing beats going to an actual library and roaming the aisles. I practically ransacked Sterling Memorial Library when I was a grad student at Yale. Serendipity led me to so many wonderful discoveries—old, forgotten books that had unusual material or quirky perspectives.
Third, practice the craft of writing! In college, I filled notebooks with passages of striking prose whose structure or strategies I studied and absorbed. I kept lists of unfamiliar words to look up in the dictionary, with its intricate etymologies (unfortunately missing from most online dictionaries). Writing well can give anyone great power and profile—but it's a skill that takes persistence and practice.
It's worth reminding aspiring writers out there that I couldn't get a book published until I was 43 years old. Sexual Personae (an expansion of my dissertation) was rejected by seven publishers and five agents until it was finally released as a 700-page tome by Yale University Press in 1990. I honestly thought I'd never see it in print during my lifetime. But that bruising saga should give all rejected writers hope! Putting the craft of writing first brings dividends in the end.
Michael Malice is the author of Dear Reader: The Unauthorized Autobiography of Kim Jong Il. Follow him on Twitter @michaelmalice.