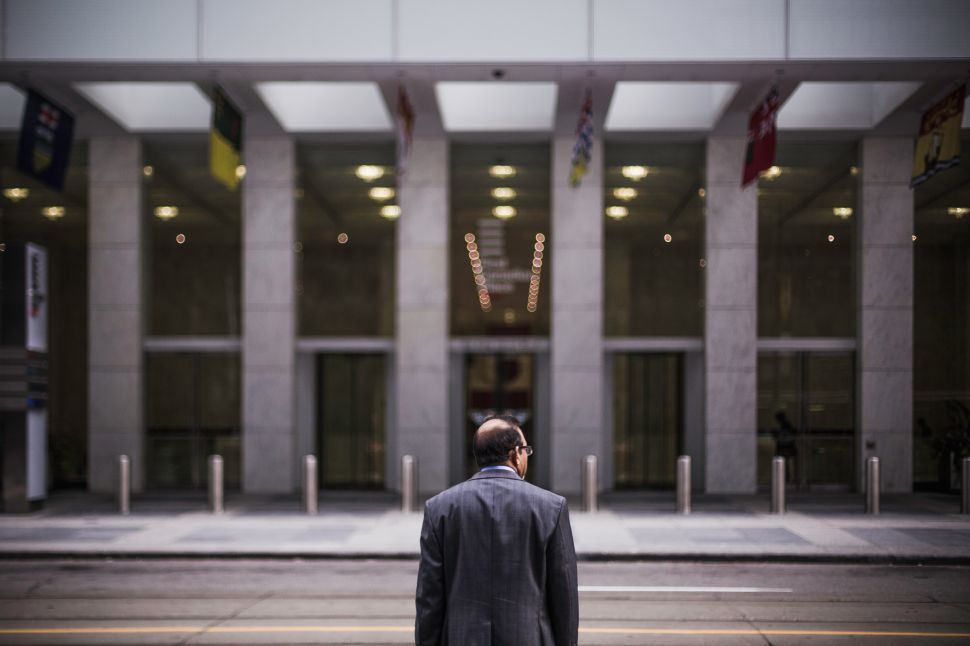 Your phone rings and you get the news you've been hoping for: Your screening interview with Human Resources went so well that they want you to meet the hiring manger. This is the person you'll be working for—so you have to make a good impression. Are you ready?
As an executive recruiter, one of the most important services I offer to my candidates is to walk them through an extensive interview preparation process. This ensures they present themselves in the best possible light and helps them avoid costly mistakes. Here's how to handle any interview.
Hold that phone!
Before you get off the phone with HR, make sure you confirm all the details of your meeting including time, place, and who your interviewer(s) will be. If you're not familiar with the location ask about parking or accessibility to public transportation, if necessary.
Most importantly, ask some questions about your interviewer. What is her background?  Does she have any hot button issues related to this position? Which aspects of your background will she find most important? Also, ask about the dress code. If the interview will take place off-site, get the interviewer's phone number so you can connect if you don't immediately find each other.
Remember, a company's internal recruiters want to fill this position almost as much as you want to get it. Once you've won them over enough to recommend you for an interview, make them an ally. Most importantly, treat them with the respect that any other professional deserves.
Location, location, location.
This sounds so obvious that my editor wanted to delete it, but you'd be amazed by how often we have to remind promising candidates about the "obvious" stuff. Candidates showing up late (or not at all) is a remarkably common occurrence. Understand where your interview will be and make a plan to be at there no less than 10 minutes beforehand. If you are going to drive, map out your route in advance taking into consideration traffic at the time of day that you'll be arriving. Is there parking on-site?  If not, make arrangements to park nearby if necessary and factor in the time necessary to walk from your parking garage to your interview location. If taking public transportation, understand any connections beforehand and, again, factor in waiting time between connections and walking time from your stop to your interview. Few things are as detrimental to an interview as arriving late.
Know your enemy.
Although it definitely shouldn't be this way, interviewing can sometimes seem like an adversarial process where you are being interrogated by a hostile interlocutor. You can increase your confidence, answer more effectively, and ask the most intelligent questions if you do some research beforehand.
At a minimum, you should read everything you can on the company's website and social media platforms. Have they been in the news recently? Google the firm's name and check out any new product introductions, news, or potential controversies that might exist. It can also be helpful to understand what their competitors are doing—especially if you work for one of them.
If you know the name of your interviewer, a bit of LinkedIn research can provide useful information about her background. See if you share any connections in common or if you know anybody else that works at the company. If so, make a discreet call to see if you can gain additional insight into the company, the job, or your interviewer.
Come as you are—as long as you're like this.
As workplaces become more casual, there are less and less formal rules about how to dress for an interview. That said, some offices are definitely more buttoned-down than others and it is best to err on the side of being conservative. Again, your recruiter or HR contact should be able to provide some general guidelines as to office dress. Your goal in an interview is to look your best within the parameters of their environment. You should probably be dressed at least one level above how you would on a normal work day. For men this will usually mean a suit and tie; for women a tailored dress, skirt, pants or suit. Regardless of how you dress, shoes should be shined and clothes should be pressed.
Again, depending on the nature of the job and the specific environment, you may want to alter this a bit. For some law firms or finance positions, nothing less than a three-piece suit and an Hermes tie may be de rigueur. For creative positions at an ad agency, that look might come across as too stuffy. We once recruited a Vice President of Marketing for a Los Angeles-based fashion designer and candidates were specifically warned not to wear suits. Use your best judgement to avoid anything that might draw unnecessary attention from your presentation, background and experience. This includes taking great care with excessive jewelry, scents and visible tattoos. While these may be quite appropriate in some places, they'll raise red flags in others.
Accessories that you'll definitely want to have include a portfolio, folder, or briefcase within which you can carry extra resumes, a pen, and something to take notes with if necessary. If you have business cards, bring those as well. Presenting a business card at the end of an interview becomes a reciprocal event and you'll want your interviewer's card so you can follow up with a post-interview thank you note via email. If your interviewer does not offer a card, ask for it.
Know what NOT to say.
In general, do not say anything negative about your current or former employers, bosses, or colleagues—even if they deserve it. Negativity hangs in the air around candidates like bad breath. Better just to avoid it whenever possible. Even if you had to leave a company under less than desirable circumstances, talk in terms of overcoming difficulties and the learning that you've taken from past experiences. Try to put a positive spin on everything. Nobody wants to work with a whiner or a complainer.
Avoid any discussion of salary during an interview. If asked, try to be vague and get back on topic. Say something like, "Well, like anybody else I'd like to earn as much as possible but salary isn't my only consideration in taking on a new role. If you think I'm the right person for this job I'm sure we'll be able to work all of that out."
Sometimes a potential employer won't let the salary question go so easily. Use this opportunity just to make sure your expectations are aligned—not as a negotiation. The employer may just be confirming that you're within their salary parameters.
If you must, say something like, "I'm currently earning $50,000 with a 15 percent bonus. While my current job has offered me a great learning experience, I want to continue to grow and learn at a faster pace and I believe I can offer more value elsewhere. Depending on all other factors in a potential offer, I'm looking for a starting salary of at least $60,000." Avoid dickering at this point. If they persist, fall back to the position that if everything else is mutually agreeable, you'll be able to work the salary out.
Do not ask about benefits, vacation time, office hours, healthcare plans or anything else that can distract from your ability to not only do the job, but to excel in it. Discussion of all of these perks becomes appropriate after an offer has been extended. If they bring up these items, take it as a good sign. It generally means that they're trying to sell you on the opportunity. Even so, try to redirect the conversation back to your background and qualifications—you may not get another chance. Make them love you first, then everything else comes easier.
What they will ask—or should.
The starting point for deciding how to answer questions for any interview should always be with the job description or posting for the position for which you've applied. Carefully go through the list of duties and responsibilities and prepare two to three items from your own experience for each that demonstrate that you've done those things in the past. To the extent possible, try to quantify your achievements.
Numbers stick with people. If you improved sales, profits, or processes use specific figures to demonstrate your point, i.e., "I managed the redesign of the company website which increased pageviews by 38 percent and drove online sales to increase 22 percent."  Remember, if you work in a collaborative environment, everybody on your team may say something similar. Be prepared to talk about your specific contributions.
If you don't have a specific item listed, be prepared to talk about something similar that you've done. "While I don't manage a budget in my current job, I was facilities chairman for my dorm in college where I was responsible for soliciting bids and managing a budget of $15,000." If you've never done anything like that before, talk about an instance where you've had to learn a similar skill on the fly with successful results. If all else fails, if this is something you're willing to learn, tell them that. Interviewers are always impressed with good attitudes.
Almost all interviewers will give you some variation of the opportunity to "Tell me about yourself." This most frequently is done by going through your resume. Normally, this is done from your most recent position back to your studies at college, but occasionally they'll ask you to start at college and move forward. You should be able do this in either direction, paying specific attention to the items that relate most directly to the position you're interviewing for and spending more time on your most recent accomplishments. Pay special attention to the transitions between jobs and remember, it is always better to move from one position to another for professional growth and development not just more money.
Ask questions.
Most interviewers will give you time to ask questions at the end of the interview. ALWAYS take advantage of this opportunity. Failure to do so—even if all of your questions have been answered—can register as a lack of interest. If necessary, prepare a list of questions beforehand and refer to it when given the chance.
If you've done your research, this should be easy. Keep your questions as strategic as possible. Ask about opportunities for future growth and development within the company. Ask about your interviewer's background and plans for the future. Most importantly, ask questions that are of genuine interest to you. You'll have a much more productive discussion that way and it will give you a chance to demonstrate your passion for your work.
DO NOT ask questions that can be answered by reading the company's website. It will make you look disinterested and unprepared.
Close hard.
If you are interested in the position, your interview may be your only chance to express that. Make sure they know you want the job. Ask them if they have any questions about your background or any doubts in their mind about hiring you. If they do express a concern, that works to your advantage. Address it using specific examples from your background indicating your ability to do what is asked—or to learn to do so.
Finally, ask about the next steps in the process. To the extent possible, try to pin down when you'll hear from them again. There may be additional interviews or they may tell you that they'll make a decision by a set date. Let them know that you'll look forward to hearing from them and make a point of scheduling a reminder to reach out to them if you don't hear from them as mentioned.
Before you even go to the interview, make sure to schedule some time for after you leave to email a thank you note. Not only is this considerate, but it gives you another chance to briefly express your interest. If you feel like the interviewer has a lingering doubt or that you may not have answered a question as well as you would have liked, address it here.
Occasionally, an offer may be extended on the spot. If it is, nothing can get you off to a faster start with a new company than accepting immediately. Don't feel pressured to do so, however. If you need to, ask for the time you'll need to make a decision. They may offer you a limited window, but firms rarely will insist on an immediate answer.
Preparation beforehand will enable you to present yourself in the best possible light and can help you stand out from your competition. Getting that next job is often just a matter of preparing to get it.
Keith Liscio is the president of Patrickson-Hirsch Associates, an Executive Search firm specializing in the placement of marketing executives at consumer-focused organizations.