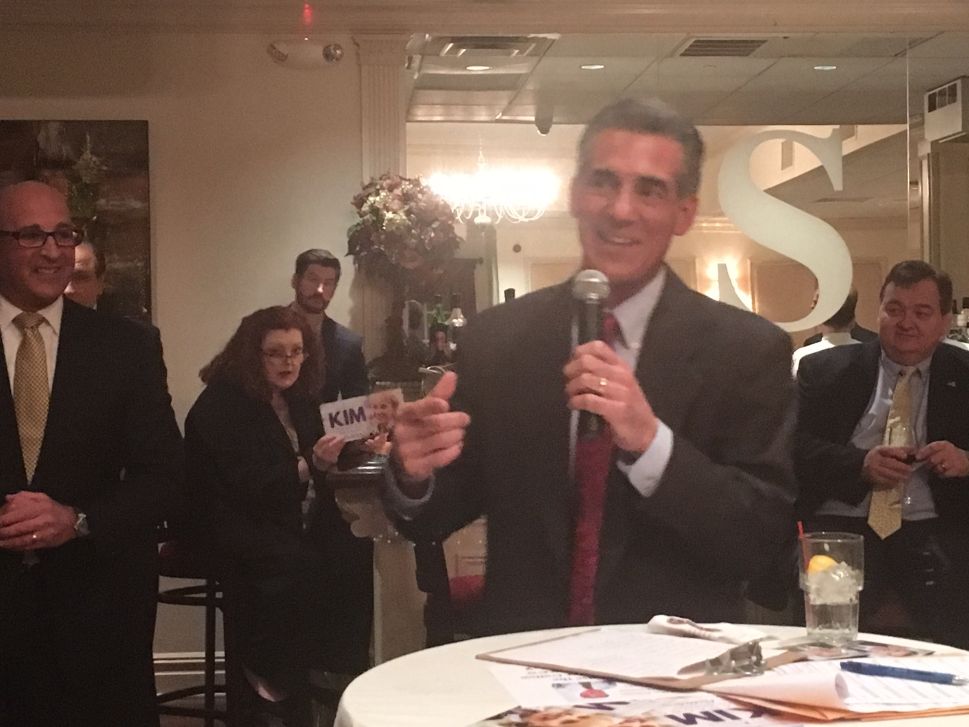 It looks as though Kim Guadagno will have an even easier time earning the Republican line at tomorrow's Cumberland County convention than she's had in her previous wins. That's because she's the only candidate who met the GOP's conditions to appear on the ballot.
Justin White the Solicitor for the County GOP, told PolitickerNJ today, that "Our bylaws adopted buy our org, adopted in March of 2016, provide that a candidate for any office, from freeholder up to the President of the United States, including the governor, if they want to be considered for our party's endorsement and to get the county line, they have to submit a letter of intent explaining who they are and what they want and that has to be submitted by Feb. 15. To date, the only candidate who has requested consideration is Kim Guadagno."
Asked if this means no other candidates will be considered, White said " I can't prepare a ballot unless I know who's to be on it."
This refers only to the ballot at tomorrow's county convention, which will determine who gets the GOP's official line when the primary occurs in June. Ciattarelli is still expected to appear on the primary ballot.
Ciattarelli's representative, Chris Russell, told PolitickerNJ, "Jack looks forward to competing for the votes of all rank and file Cumberland County Republicans between now and the primary on June 6 and convincing them that he is the only candidate with a real plan to fix our state and our party, and take both in a new direction."
White conceded that exceptions have been carved out for presidential candidates, "Our bylaws do contain some language that the condition can be waived by the county chairperson." He said it's rare for the county to get what he called "solicitations" from presidential candidates. But it's not rare for candidates within the borders of New Jersey. They're supposed to know the rules."
Reached on vacation in Florida, Cumberland GOP Chairman Michael Testa told PolitickerNJ, "He didn't follow the rules of our party. I could exercise my discretion and allow him to be on the ballot but I'm not going to. We as South Jerseyans, particularly in Cumberland County, feel that North Jerseyans neglect us and his team neglected Cumberland County."
So it appears as though no candidates other than Kim Guadagno met those conditions. So Nutley Commissioner Steve Rogers, Joe Rullo and even Joe Piscopo will also not appear on the ballot. But it was Assemblyman Ciattarelli, who won his Republican-rich home county of Somerset, who was likely to pose the strongest challenge to Guadagno in the small but meaningful county of Cumberland.
"Look, I know of Jack Ciattarelli. If he's not exactly a household name, at least we know who he is. But the rules are there so someone doesn't nominate his crazy uncle who goes and screams at the planning board for governor."
Chairman Testa, who endorsed Kim Guadagno in her first round of supporters, indicated to PolitickerNJ that the ballot absences probably wouldn't have changed the outcome. "Our committee folks know Kim Guadagno very well. She's visited and attended our events and our breakfasts and we know her and we love her. No offense to Mr. Ciattarelli, but he would not have had a chance at our convention."
UPDATE: This story has been updated to include comment from Mr. Ciattarelli's representative and from Chairman Testa.