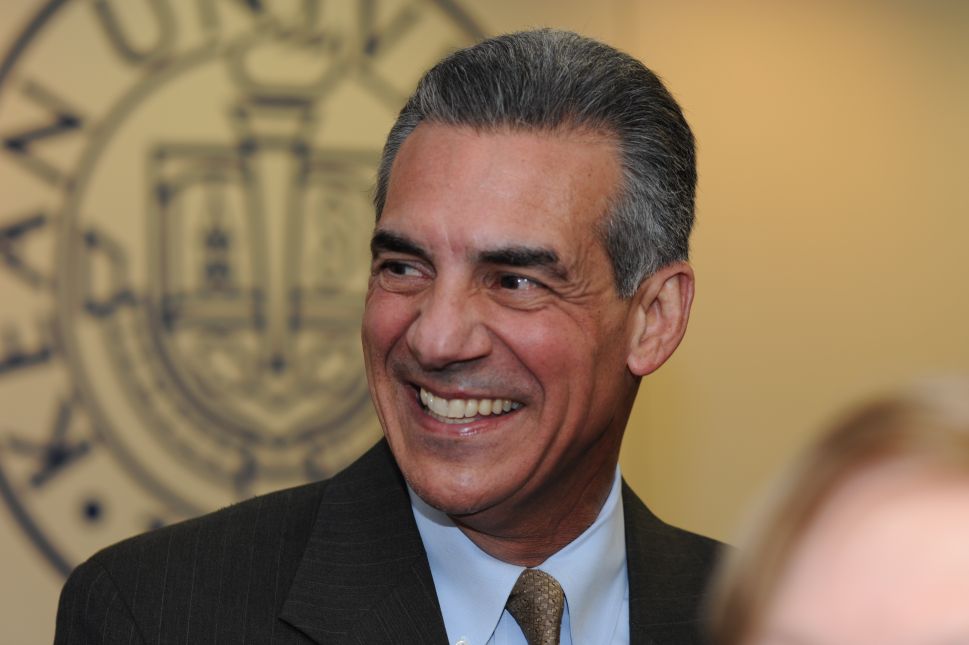 Anyone who thought the Republican race for governor was going to be a coronation had better buckle in for what looks to be a real contest.
Assemblyman Jack Ciattarelli just won the support of the Union County GOP, defeating Lt. Gov Kim Guadagno 113-92. With deep connections to his home county of Somerset—Western Union borders Eastern Somerset along Route 22 aka "the Devil's Highway"—this was arguably friendly turf for Ciattarelli.
Nevertheless, with wins in Mercer and his home county, plus Burlington and a surprise majority in the Middlesex screening, Ciattarelli is putting up a strong fight to Guadagno, who has notched victories in vote-rich Ocean, her own home county of Monmouth, and Cumberland.
Throughout the evening, it was clear the vote would be quite close. Assemblywoman Nancy Muñoz of Summit issued a strong endorsement of Guadagno in nominating her, while her running mates Senator Kean and Assemblyman Bramnick appeared to take a more neutral stance.
One attendee, former Scotch Plains Mayor Martin Marks, explained to PolitickerNJ why he had supported Ciaterelli tonight at the Kean University tally.
"While Assemblyman Ciaterelli is clearly focused on winning the Governor's race, he has made it clear to me that he is also intent on rebuilding the NJ Republican Party from the top down and giving priority and assistance to down-ballot candidates on the state, county, and municipal levels—something that has been sorely missing for at least the last eight years."
Tomorrow's contest in Bergen, the state's most populous county, will now be even more closely watched.
Ciaterelli's strategist Chris Russell, told PolitickerNJ, "This was a big win for us. Earning lines in Burlington and Union in the same week shows strength up and down the state. Our momentum is building and Jack's message of a new direction for the state and party is resonating."