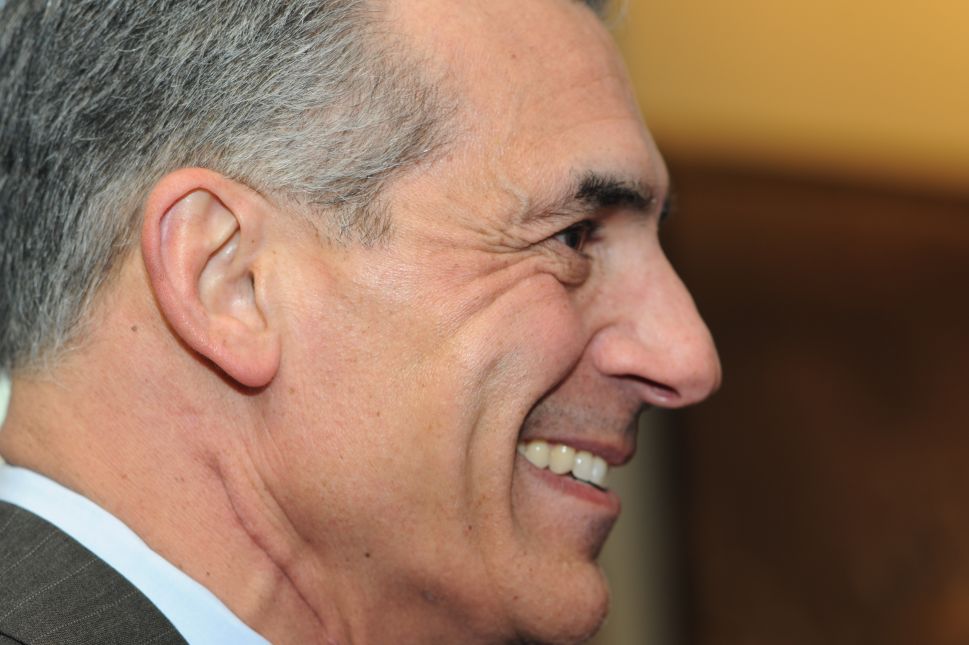 There are two great things about Hunterdon County and one of them no longer exists. The Shaker Cafe on Main St. in Flemington used to make the single best grilled cheese in New Jersey, until it shut its doors for no good reason. And then there's Flemington GMC, where Kalafer père et fils somehow parted this reporter from a giant pile of money and slipped me into a Yukon Denali that looks like a Bradley Fighting Vehicle.
But tonight the Republicans of Hunterdon County weren't thinking about a diner with funky decor or a chain of auto dealerships. They had one thing on their mind and it was Assemblyman Jack Ciattarelli, who continues to decline to go quietly in the GOP night.
At tonight's convention, Ciattarelli won the county's line for Governor, defeating Kim Guadagno handily, 135-36. In some ways it's a hometown win— about a third of the 16th District that Ciattarelli represents in Trenton is in Hunterdon County, including Raritan Township, Delaware Township and Flemington itself.
But that doesn't change the fact that Kim Guadagno, who many expected to coast to a primary victory, hasn't been able to shake off this unexpectedly tenacious rival.
For her part, Guadagno was not there for the vote, having decided somewhat late in the game not to attend. Monmouth County Freeholder Serena DiMaso delivered a well-received speech on the LG's behalf, but it was Ciattarelli's night.