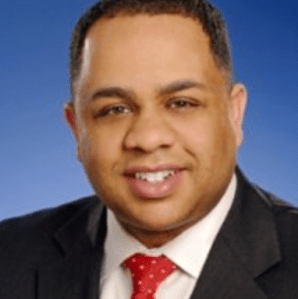 A former member of New Jersey State Senators' staff will be taking a new job with Democratic leadership in the upper house.
Attorney Jason Redd, who served as chief counsel for the Senate Democratic Majority and as a top aide to Senate Majority Leader Loretta Weinberg, will now be senior counselor to Senate President Steve Sweeney. Redd currently serves as counsel with Gibbons P.C., one of the state's most influential law firms.
"Jason is a smart and accomplished professional who has gained the trust and respect of everyone he has worked with," Sweeney said. "He is a man of integrity who shares my belief in the importance of public service and the ability of government to improve the lives of others, especially the disadvantaged and those who are experiencing adversity. He is a 'public servant' in the truest sense of the term who will be a valued part of the Senate Democratic team."
Redd, of Trenton, holds a bachelors in public health and a master's degree in planning and public policy from Rutgers University and a law degree from Brigham Young. He is a native of Monmouth County.