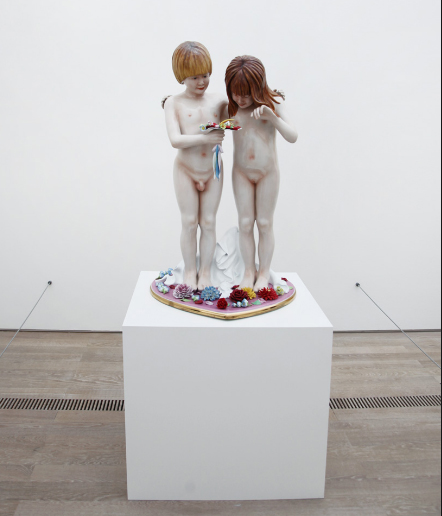 Jeff Koons—the superstar pop artist known for his iconic balloon animal sculptures—was found liable for infringement in a Paris court yesterday, according to The Art Newspaper.
His work, Naked, a porcelain sculpture, plagiarized a 1975 photograph by Jean-Francois Bauret, a deceased French photographer, the court ruled. Koons will pay fines totaling €24,000, the paper said.
The French court may have a more open view of infringement than an American one would. In this case, the court looked at small details it found originated in Bauret's work, such as the haircuts of the people depicted. It also said Koons should have asked permission to incorporate what it found to be Bauret's intellectual property.
The amount, of course, is nothing to Koons, who sells multi million dollar works with regularity. Indeed, a single balloon dog sculpture can have a high estimate at auction of $55 million or more, according to Artsy.
Had the work been exhibited for sale in France, the penalties might have been higher, TAN implied. The suit was related only to Koons' exhibition catalog, which is published on the web (and therefore in France) and allowed for French jurisdiction in the matter.