Jennifer Lopez renovated this entire home after she bought it.
Hilton Hyland
We see you, 2000 Versace.
Hilton Hyland
This movie theater is the most Jennifer Lopez in the best way.
Hilton Hyland
Pool and spa, obviously.
Hilton Hyland
The home is comprised of eight bedroom suites.
Hilton Hyland
A pool table and card table in the background.
Hilton Hyland
The gourmet kitchen.
Hilton Hyland
Lots of crystal in the bar.
Hilton Hyland
Lopez bought the home a year before she announced her separation from Marc Anthony.
Hilton Hyland
Just a casual table.
Hilton Hyland
Sadly, no pictures of the recording studio to be found.
Hilton Hyland
A mirrored mantle, of course.
Hilton Hyland
Would definitely live here.
Hilton Hyland
And another bar...
Hilton Hyland
The two-story abode is located in Hidden Hills.
Hilton Hyland
The home sold for $10 million.
Hilton Hyland
Hidden Hills on the Block.
Hilton Hyland
Sparkling chandeliers.
Hilton Hyland
The eternally ageless Jennifer Lopez is many things, in addition to being an actress and a singer. It's the important stuff, like being the main reason Google Images exists, perfectly dewy skin and being half of the original celebrity couple nickname (RIP Bennifer).
Right now, she's busy starring in Shades of Blue, designing sparkly stilettos, performing in Vegas and also gaining a new couple moniker with her reported new boyfriend, Alex Rodriguez. J-Rod, we're ready for you, and the excitement is only half because it sounds better than any couple nickname could with Drake.
Anyway, the entertainer and perfume connoisseur also sold her Hidden Hills mansion this week, and the home is truly peak J Lo.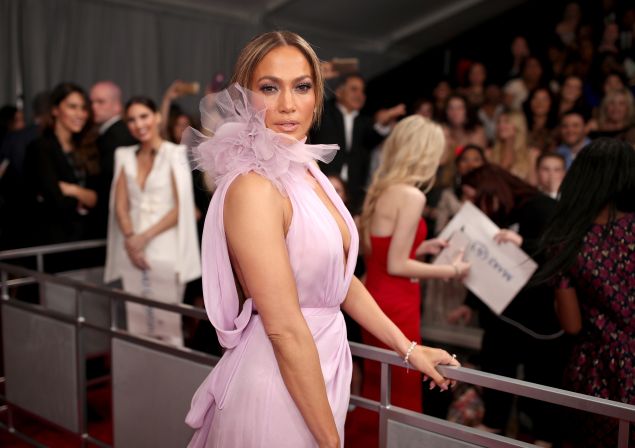 Lopez purchased the eight-bedroom, 8.5-bath house for $8.2 million in early 2010, a year before she and then-husband Marc Anthony announced their separation.
She entirely renovated the 17,129-square-foot home, and the final result is everything we hoped Jennifer Lopez's home would be and more, down to every mirrored accent and sparkling chandelier.
Alas, no buyer emerged when the home first came to market in January 2015, priced at $17.5 million. Fast forward to present day, and the price has been slashed down to $12.5 million, so the $10 million that Variety reports the buyers paid for the home is a relative steal.
The main house is comprised of a formal living room with many upholstered couches and a very shiny piano in the corner, as well as a formal dining room, kitchen and family room that open to the outdoor living room, veranda and pool.
There's a paneled library and a master suite with a sitting room, four closets and a private terrace, per the listing Hilton & Hyland broker Brett Lawyer shared with Marc and Rory Shevin of Berkshire Hathaway.
Just in case you weren't sure whose home this is, try and spot the drawing of J.Lo's infamous 2000 Grammys dress hung on the wall in the slideshow above.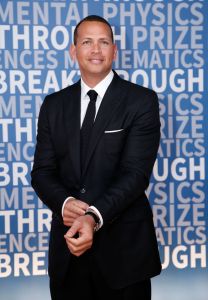 In the "entertainment wing" there's a very chic bar filled with many a crystal glass, as well as a card and game room. There are coffered ceilings and eight fireplaces throughout (some with mirrored mantles, because of course), as well as an eight-car garage (gotta store those Bentleys somewhere).
Our favorite room might be the 20-seat movie theater, and not just because of the fur throws Lopez kindly placed on the cushy leather seats. No, it's due to the movie posters hung on the walls, which are all from films starring Lopez—we count at least nine, and yes, Monster in Law made the cut, as did What to Expect When You're Expecting and Selena.
Obviously, the monstrosity of a film that is Gigli is nowhere to be found, but to be totally honest we're kind of upset we can't spot the cinematic masterpiece known as Maid in Manhattan. We'll just assume it's on full display elsewhere…