Over $1.6 million was raised on Tuesday night to benefit Randall's Island Park, the oasis for Upper East Siders and their kids. Richard and Christine Mack were honored during the dinner inside Lincoln Center's Koch Theatre for their steadfast support of the Randall's Island Park Alliance, which now includes a soccer pitch, "Mack Field," named after the couple. Former New York Yankee and soon-to-be-ESPN commentator Mark Teixeira was also on hand to receive the Champion for Children Award. The 2009 World Series Champion frequents Randall's Island with members of the Harlem RBI foundation, of which he sits on the board, to practice every week.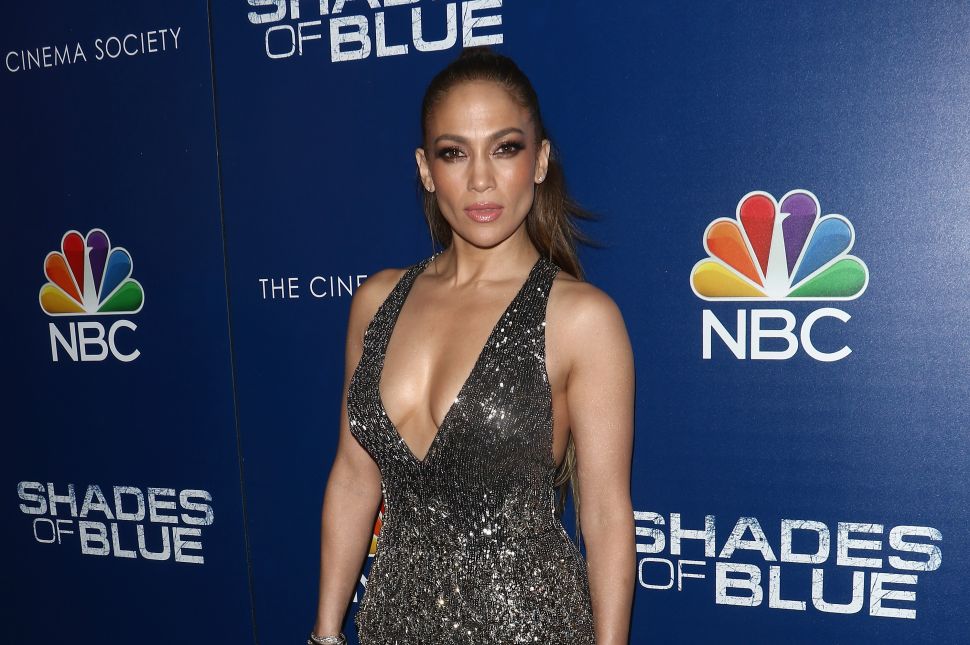 The gritty world of the NYPD and the mafia got the swank Cinema Society treatment at a premiere for Season 2 of NBC hit Shades of Blue on Wednesday night. Ray Liotta and the ageless Jennifer Lopez stunned on the red carpet at The Roxy Hotel where the singer hinted at new music in both Spanish and English, then hightailed it to an after party at Tutto il Giorno in Tribeca. The resto owned by Gabby Karan (Donna's daughter) and Italian hubby Gianpaolo de Felice served up a tasty buffet of multiple pastas for a glittery crowd that included Joe and Kevin Jonas, Maxwell, RuPaul, Rachel Roy, and Harry Connick Jr. with his wife, Jill Goodacre.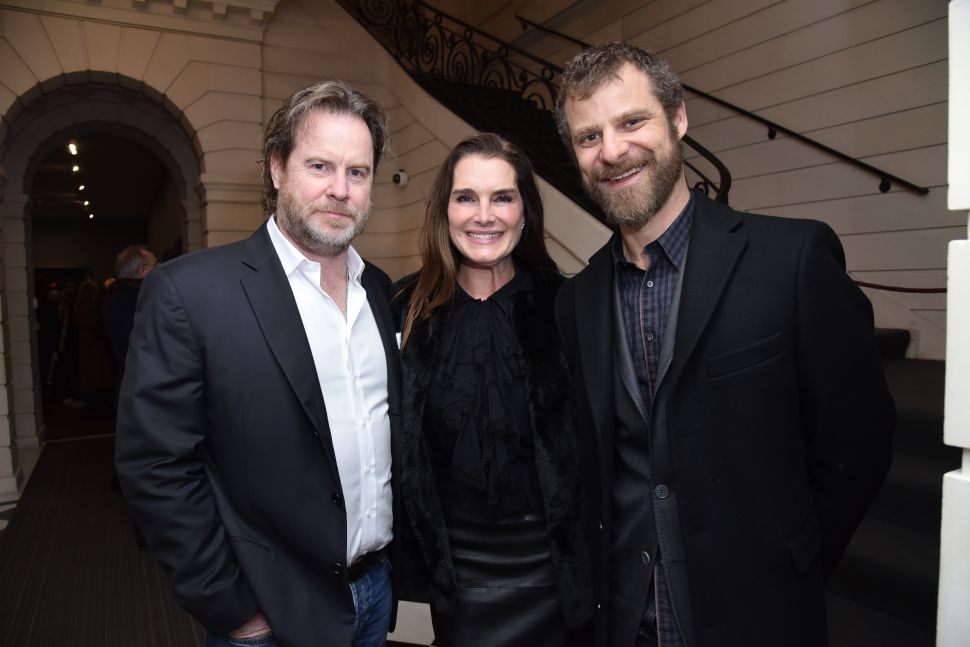 Thursday evening brought the arrival of painter and photographer Damian Loeb's fourth solo exhibition with Acquavella Galleries on The Upper East Side. A chic set of art world dandies came out to the 79th street gallery to view Loeb's new set of hyperrealistic works based on natural subjects like clouds and the Moon before heading downtown to dinner at The Odeon in Tribeca. "A hell of a lot of work goes into each one of those paintings, and we all saw that tonight," third-generation gallerist, and longtime pal of Loeb's, Nicholas Acquavella said atop a chair to a crowd that included Mike Meyers, Brooke Shields,  Mayor Michael Bloomberg, and South Park writer Matt Stone, who is rarely, if ever, seen on the Manhattan social circuit.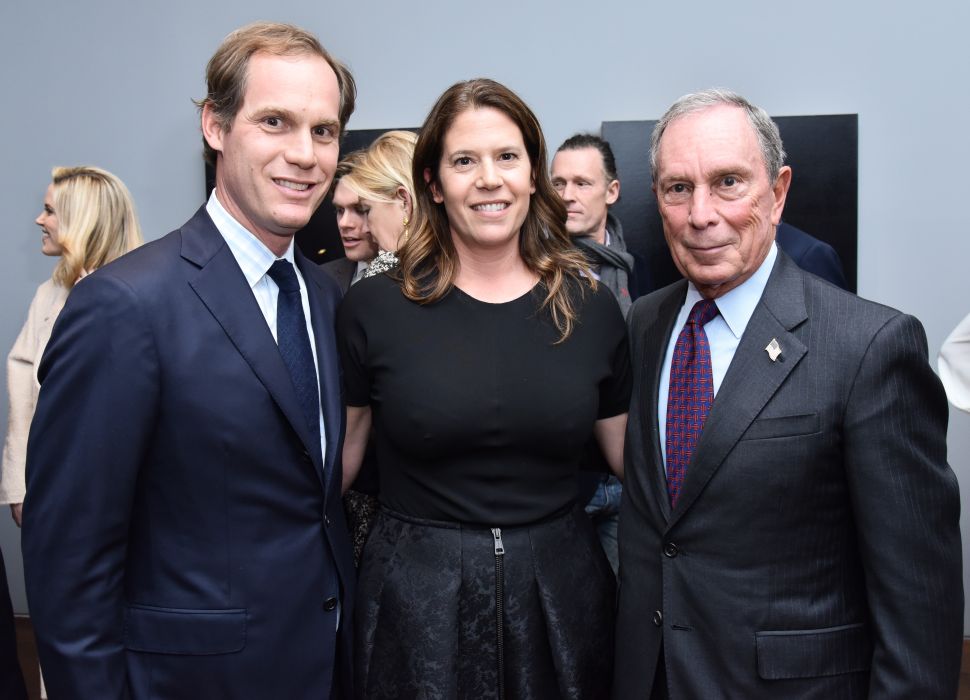 Nearly all dinner conversation focused on the Armory Art Show, in full swing through the weekend at Pier 92 & 94, but also the Acquavella Galleries' most infamous moment in recent history when casino tycoon Steve Wynn was set to sell a Picasso masterpiece to hedge funder Steven A. Cohen before accidentally stabbing his elbow through the canvas. This came at a loss of a staggering $139 million. Luckily now, over a decade since the 2006 incident, we can all laugh about it over steak frites, although Wynn himself was not present to give his two cents.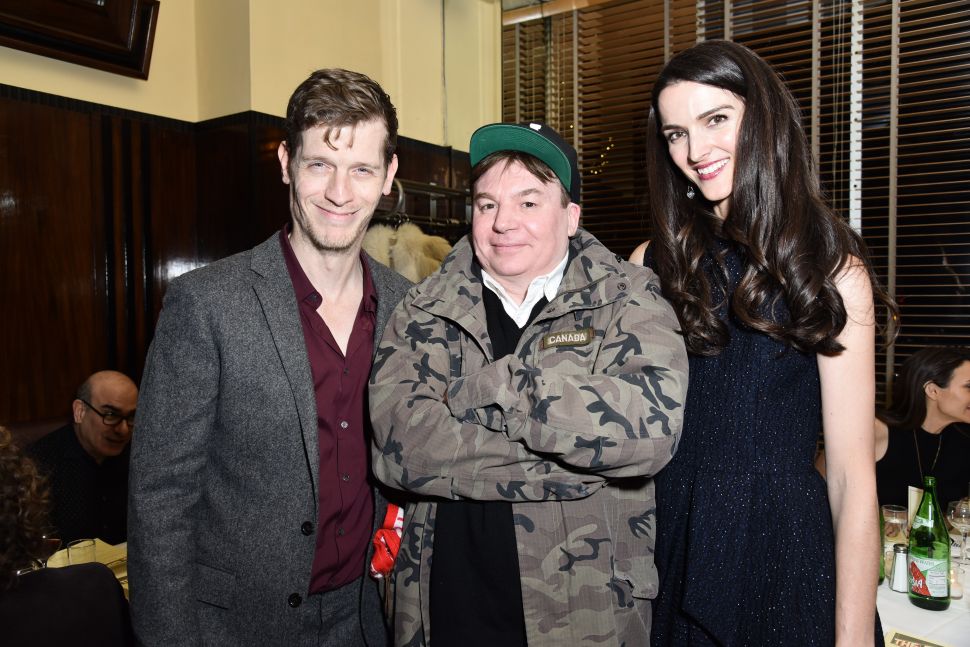 Shindigger is Observer's weekly party column, written by Zachary Weiss and published every Friday morning, recapping the best parties in New York City and beyond.