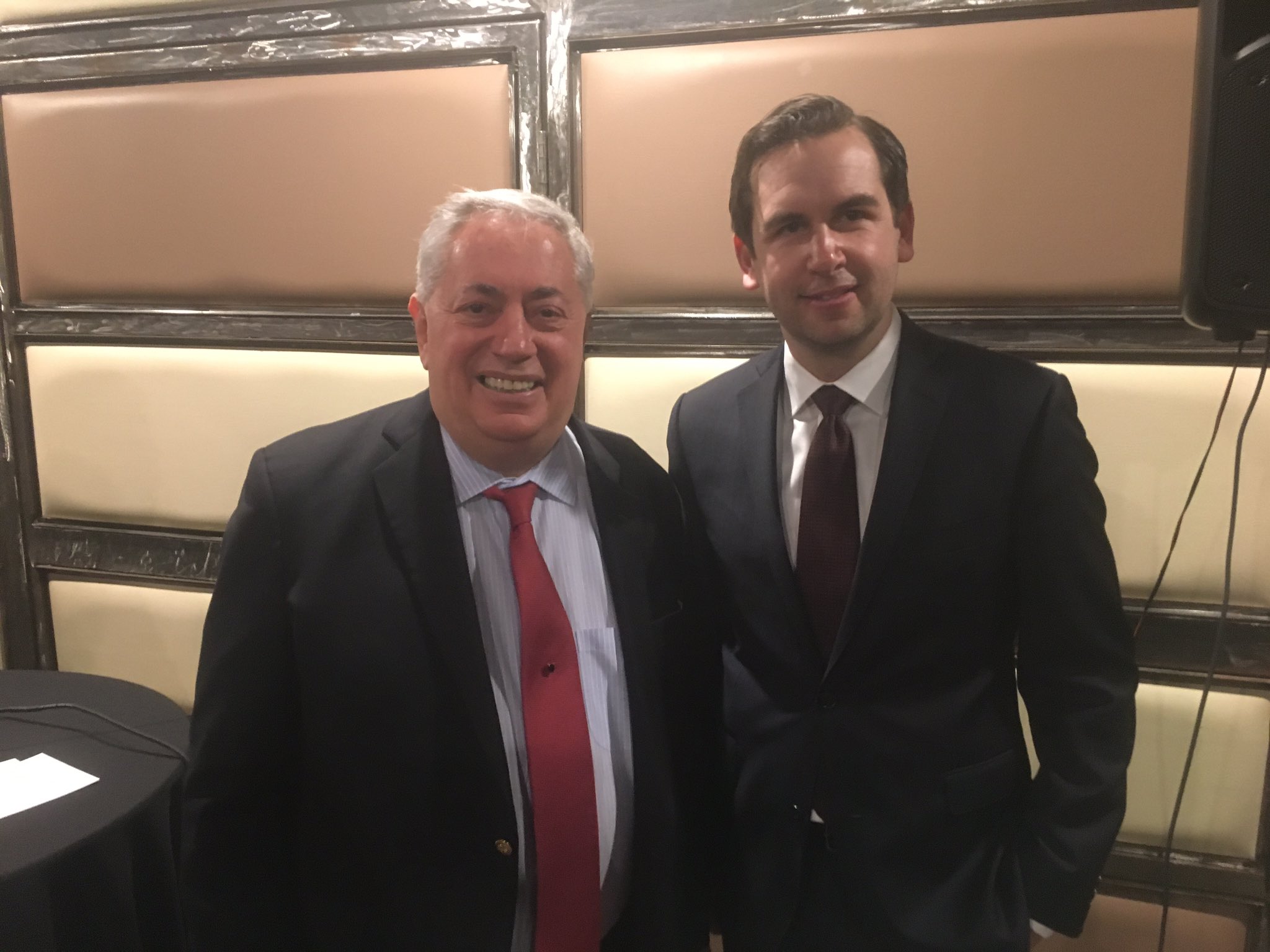 Influential state Senator Nick Sacco (D-32)– also mayor of North Bergen — has endorsed incumbent Jersey City Mayor Steve Fulop for re-election. At a Monday evening fundraiser at the Liberty House in Jersey City, Sacco took the stage to give his support for Fulop as the incumbent mayor prepares for battle against the likes of attorney Bill Matsikoudis and former Assemblyman Charles Mainor
The endorsement from Sacco is the most recent high-profile endorsement for Fulop. In February, Fulop got the endorsement of state Senator/Union City Mayor Brian Stack (D-33). He has also been endorsed by Hudson County Executive Tom DeGise and the Amalgamated Transit Union.
The Jersey City mayoral race will be held in November.