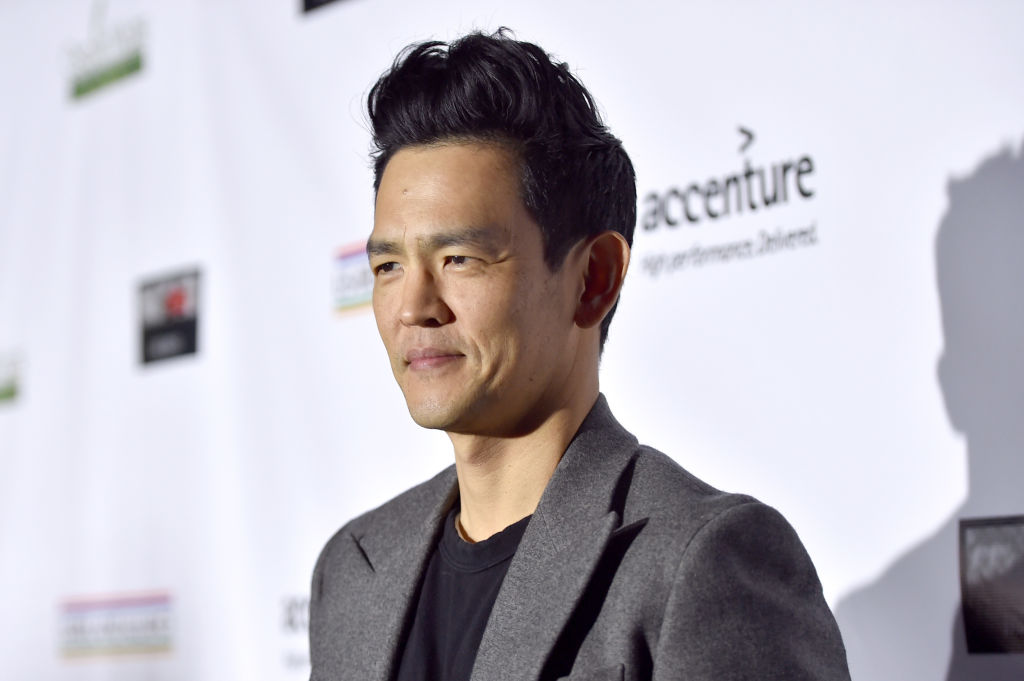 It's been a really, really hard few months.
It feels like every day we are forced to learn the name of a new pasty lump of a government official who has revealed himself to be either negligent, corrupt, racist, or all the three. The ice caps are melting like a Jewish girl in the presence of Chris Evans after learning he might go for that sort of thing, the government is pretending that trans kids don't exist, and new parents who get their information from websites with names like Freedom-Information-TruthFacts.com  are deciding that maybe it would be fun if we bring measles back.
But there is a light in the darkness—a small but proud flicker, like Lady Liberty's torch guiding a small ship that crossed a big sea towards a nation of freedom in an alternative universe where a tacky misogynist isn't our president.
That light is John Cho, and the fact that he'll be on Difficult People next season playing Billy's boyfriend (!) in a reoccurring role. Yes, Billy is finally getting his first real-life boyfriend and wow, nicely pulled.
Getting Cho back on TV is a goddam gift. He starred opposite Karen Gillan in the short-lived but massively underrated ABC sitcom Selfie. Cho played Henry, the Henry Higgins-character in the My Fair Lady analog who's helping to rehabilitate Gillan's social media-obsessed Eliza. Part of the show's failure, I believe, came from its name: the name "Selfie," especially in 2014 when the show came out, made one imagine a shallow corporate attempt to cash in on a word that (in 2014) a bunch of middle-aged men in a conference room would agree was cool. That association belied how charming, and surprisingly heartfelt, the show would become, thanks almost entirely to the winning performances by Cho and Gillan.
Last year, the #StarringJohnCho hashtag became a viral phenomenon, highlighting Hollywood's reluctance to cast Asian actors in major roles by photoshopping the infinitely talented and charming Cho into posters for films he would have been great in. We can hope that Cho's role on Difficult People will help casting directors begin to recognize his full potential as a big-budget romantic lead. In the meantime, at least we get to enjoy watching him causing trouble with Billy and Julie—an instance of joyful, perfect casting synergy the world crumbles around us.