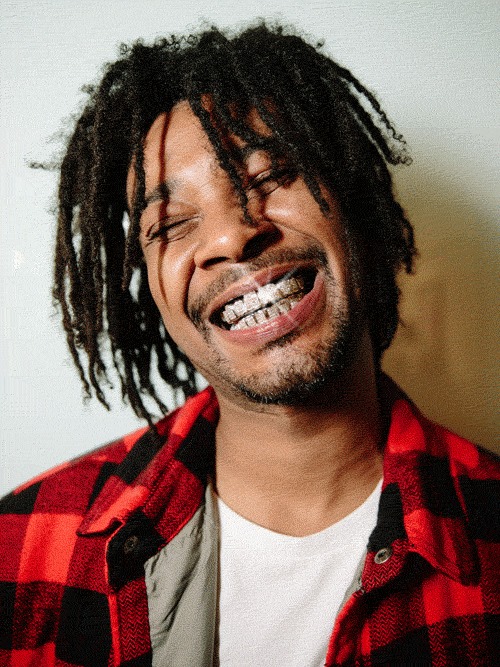 Detroit rapper Danny Brown has a talent for making headlines.
From receiving a blowjob onstage a few years ago, to allegedly getting Dave Chapelle so stoned that he could hardly make it through a 2015 standup show, Brown knows how to turn heads even when he isn't rapping about drugs and fellatio. His new video for "Ain't It Funny," the latest single off his newest album Atrocity Exhibition, hits that target once again.
The video, directed by none other than Oscar-nominated actor Jonah Hill, styles itself after '90s family sitcoms like Full House. The bizarro throwback might be the funniest viral parody we've seen since "Too Many Cooks." The tone of the music video is more in line with Brown's sense of humor, though.
While it's not as dark or exaggerated as the 12-minute Adult Swim video, it's full of drug use and self-depreciation all set to Brown's cacophonous verses.
Jonah Hill even managed to rope in a little piece of Hollywood as well for the video, with Gus Van Sant and Joanna Kerns making appearances in the video. While Van Sant might seem like a strange choice for a rap video, Hill's been making his way around every set in Hollywood these days. Next, he's set to star in Van Sant's next film Don't Worry, He Won't Get Far on Foot. 
No word if he'll be directing Drake's next music video…yet.