Kate Middleton has held many titles, including editor. But over the weekend, it looked as if she could potentially be turning into a lifestyle blogger, as she posed for photos during a romantic trip to Paris with her loving husband.
The Duke and Duchess of Cambridge faced a whole slew of rumors after Prince William took a ski trip that involved dad dancing, an Australian model and a nightclub, in an evening out that seemed far more suited for his younger brother. But now the couple has been reunited on their very own vacation, and they have the Instagram photos to prove how happy they are.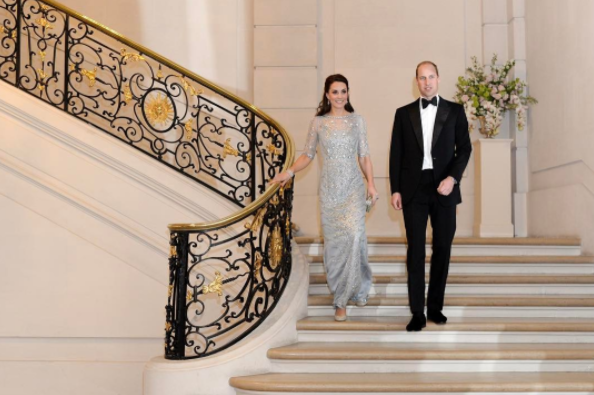 The couple visited Paris over the weekend, but not for the sole purpose of posting touristy couple photos. The pair attended a "Les Voisins in Action" event, which highlights the ties between young people in France and the UK. They met with local school children, and of course the Duchess played rugby with them, while wearing Chanel and heels, per usual.
Of course, they couldn't ignore Paris nightlife. They attended a dinner at the British Embassy and the entire event was well documented on Instagram.
And in their quest to create content, they also took a dramatic photo at the Musée d'Orsay, one that would look equally at home on Tumblr or Pinterest. Instead of planning trips around Prince Harry's exploits, consider recreating the Duke and Duchess's Paris jaunt.