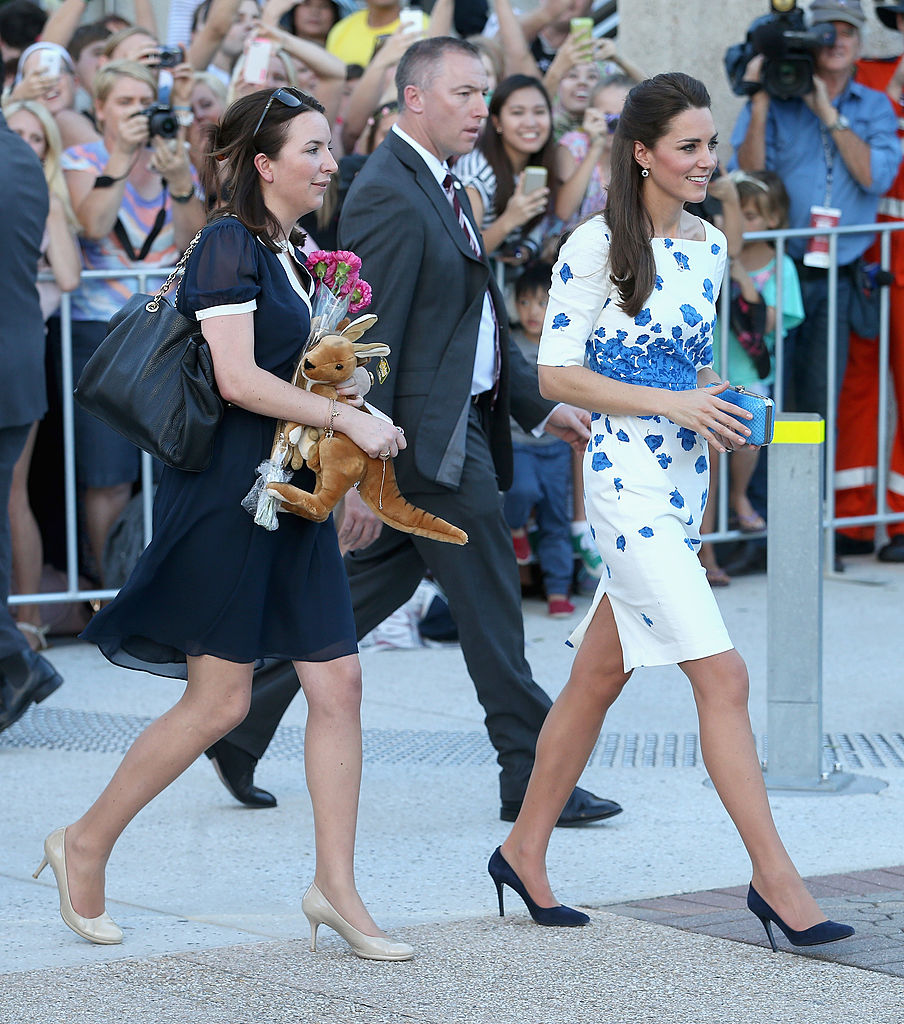 Perhaps you have always wanted to spend time with the royal family, but missed the chance to marry Prince Harry and didn't have the Facebook experience to become the Queen's social media assistant. No worries, there's still time to become an honorary member and don your own fascinator. You simply have to put up with clutching the Duchess of Cambridge's parasol and keeping Prince George's toys safe.
Kate Middleton's private secretary is vacating her post after a decade of service to the royal family. Rebecca Deacon, her secretary, is only 34, but she's been working personally with the Duchess since 2012, one year before the royal couple tied the knot. Previously, she worked on Prince Harry's charity, Sentebale.
Deacon is marrying Adam Priestley at the end of the month. The couple will wed at the Chapel Royal at St James's Place because of her royal connections. Deacon is stepping down this summer, so there's plenty of time to update your resume accordingly.
The private secretary's job description entails briefing the Duchess of Cambridge on her appointments for the day, along with a detailed rundown who she's meeting with. The job also involves holding small kangaroos for Prince George and Princess Charlotte, along with flowers for the Duchess, so Middleton never has to carry around an unsightly tote.