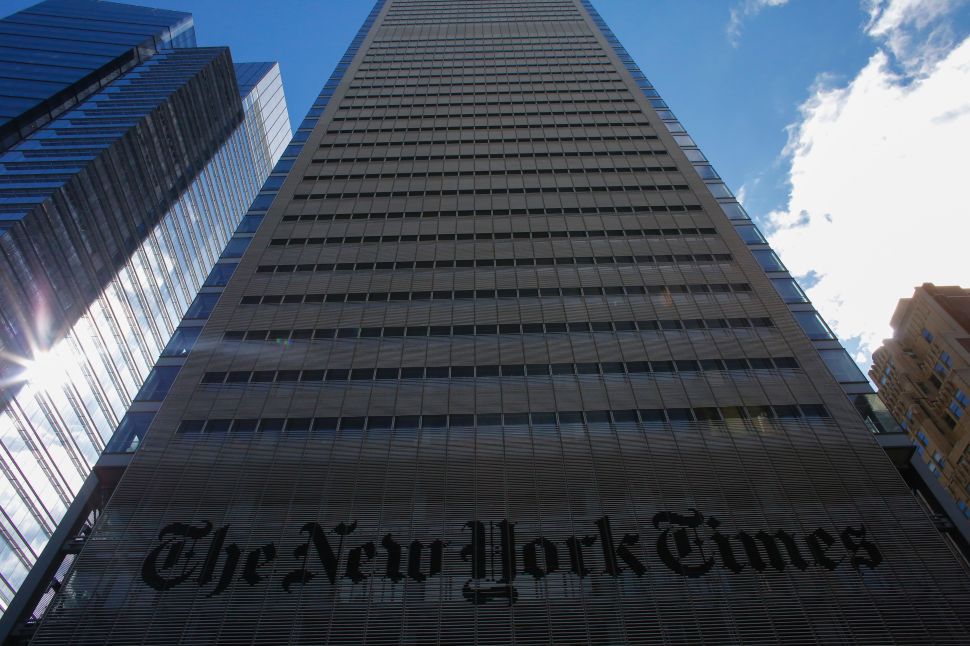 The names sting when I hear them: Jayson Blair, Stephen Glass and Janet Cooke. Together, they form an infamous triumvirate of print media fakery. All three reached the heights of American journalism before it was discovered that they'd betrayed their craft by conjuring fake characters, quotes and scenes for their stories.
Now, I find myself wrongly suspected of similar journalistic crimes.
Editors at Newsday, the Daily News and the New York Times all recently launched reviews of stories I wrote for them, following questions raised in an inaccurate article the Baltimore Sun published about my new nonfiction book Pill City: How Two Honor Roll Students Foiled the Feds and Built a Drug Empire. In it, I tell the explosive true story of how drugs stolen by gang members in Baltimore during the April 2015 riots led to a wave of fatal pill and heroin overdoses and reveal how two tech-savvy teenagers — partnered with the Black Guerrilla Family gang— formed a major drug dealing organization responsible for a wave of killings in Baltimore and across the U.S.
I interviewed more than 300 people for the book, many of them gang members and drug dealers, some of whom threatened me with death for my reporting. More than 60 percent of homicide cases recorded in Baltimore in 2015 remain unsolved; among the people I interviewed were gang members who carried out some of those killings.
Scary as these gangsters are, they're far more honest than the establishment reporters who've come gunning for me. These journalists' problem with my work: I dared question the government's official story—and their newsrooms' misguided assumptions—about what happened during and after the riots.
According to law enforcement agencies, the 31 drug stores and one methadone clinic looted during the unrest led to a glut of powerful drugs flooding Baltimore's illegal drug markets, and triggered a related wave of homicides. Gangs went to war over disputed drug territory, and tens of millions of dollars' worth of heroin changed hands in Baltimore's underworld. Fatal overdoses spiked due to the increased drug supply.
Beyond that, Baltimore police and DEA spokesmen have said that they have no official record of a riot-related drug ring like the one chronicled in my book.
That makes sense, considering the Pill City organization used encryption to keep their trafficking business—built on looted pills and stolen heroin stashes—largely hidden from the government and public (their Dark Web marketplaces were also a major source of revenue). Authorities acknowledge that not a single pharmacy looter—officials sought as many as 70 people responsible for the thefts—has been arrested. Among those looters were dozens of people I spoke with for my book, both in person and through encrypted messaging.
The goal of Pill City's high tech operation was to keep law enforcement in the dark, and my book—based on more than a year of investigating—aimed to shine a light on a conspiracy that local media missed, and police brass refused to acknowledge.
No informed citizen of Baltimore would expect their city's police force to admit to botching such a major investigation. After all, this is the same department whose officers got away with instituting an illegal work slowdown following the riots and kept a massive aerial surveillance program secret from the mayor, the state's attorney, the local press and the public. The program was eventually revealed by Bloomberg Businessweek.
I hold great respect for members of law enforcement, but it's no secret that BPD is one of the most dishonest and corrupt agencies in the country. When a department with such a well-documented history of withholding information and lying to the public attacks my work, I consider it a badge of honor.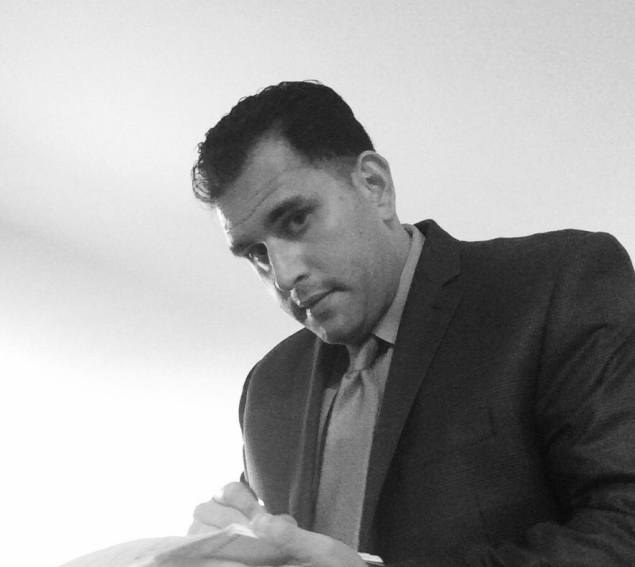 That's generally how my fellow reporters see things, too. But now that the police department and the Sun have a common adversary—another New York reporter whose work has embarrassed them—their reporters are suddenly treating cops like the most honest folks in town.
As part of my reporting process, I'd guaranteed anonymity to most sources, including numerous Pill City members—methodology I described for readers in detail. Still, my unwillingness to provide information about these sources to a Sun reporter led to the paper's initial article and ensuing reviews of my journalism.
The Sun's story—which badly mischaracterized my book—said I couldn't offer information to corroborate my account of Pill City's activities. That's not true. In fact, I'd invited the Sun reporter, as well as a writer from Baltimore City Paper, to come look at some of my files in New York—despite the fact that such work product is considered privileged under law.
Neither reporter took me up on my offer, but they conveniently left this information out of their articles. Nor did they mention any of the citations in Pill City's lengthy "sources" section. I've since demanded corrections from both outlets.
Not only has the media's reporting on my work been disingenuous; it's been downright shameful. A Los Angeles Times staffer looking into my background phoned my old boss at Queens College, where I've taught journalism, to see if I'd really worked there. He and another reporter later phoned my alma matter, Florida International University, to ask if I'd actually graduated. Not knowing Deutsch is my pen name (as well as my mother's last name) both sent me emails accusing me of lying about my education.
A Newsday politics reporter reviewing my work for the paper took it a step further: He called my 87-year old grandmother in the Bronx to ask about my whereabouts. Pulitzer material, to be sure.
The actions of my peers demonstrate a fundamental truth about journalism today: Its practitioners publicly preach tenets of objectivity and fairness, but are more than willing to set those ideals aside once a competing journalist—or any convenient target—is in their sights. Without institutional backing, independent journalists like me can become sitting ducks the moment a competing outlet decides to try and discredit them. Write a story that upsets the wrong people—press included—and they'll use whatever means necessary to cast doubt on your work.
There's not a shred of evidence to suggest I made up sources, but by ignoring exculpatory evidence, misconstruing facts and making the most of implication and innuendo, dishonest reporters have drummed up some good copy at my expense.
Their accusations mark the continuation of a long American tradition of trying to kill the messenger. Reporters critical of my work could have spent their column inches criticizing the government for shortchanging addiction treatment, turning their backs on African-American opiate addicts or failing to lock up the killers and drug looters who terrorized Baltimore in 2015—all themes of my book.
Instead, they attacked Pill City's validity. When that tactic proved ineffective, Sun reporters worked to negate my journalistic accomplishments, phoning Newsday and the New York Times to question reporting I'd done for both.
As a freelance journalist and author, I rely on publications to give voice to my ideas. Now, I find myself frozen out of that world, the cloud of suspicion surrounding me seeming to grow larger by the day due to false allegations. It amounts to censorship carried out by the media itself—a silencing of the most insidious kind.
How does a reporter prove his work is ethically sound when, in the court of journalistic inquiry, he is considered guilty until proven innocent?
After Blair, Glass and Cooke committed their journalistic sins, each eventually confessed. They were cast out of the news business and forced to find new ways to support themselves.
But what becomes of a reporter, like me, who is innocent? The truth is on my side, but in the digital age—when one-sided stories and false attacks get blasted across social media in a matter of seconds—who is willing to seek out that truth?
And how does a reporter prove his work is ethically sound when, in the court of journalistic inquiry, he is considered guilty until proven innocent?
As one of my former colleagues recently told me: "They could dig into any reporter's stories and find people that can't be found via public records searches. That doesn't prove someone isn't real. What's happening to you, the reviews, could happen to any of us doing street reporting."
One of those reviews ended February 24, 2017, when the Times added an editor's note to a story I wrote in December about fatal fentanyl overdoses. The note stated that "the main facts and thrust of the article, including the official data and quotes from the authorities, were confirmed. However, after extensive reporting efforts, The Times also has been unable to locate or confirm the existence of two people who were named and quoted."
Why couldn't the Times find these two sources? The answer is simple: I'd interviewed both men following 12-step addiction recovery meetings they'd attended—one as a self-described addiction counselor, the other as a recovering heroin addict—and, unbeknownst to me, each apparently supplied me with something other than their legal name. That's a standard occurrence for reporters covering addiction and drug treatment, but for a writer already under suspicion, it can be made to look damning.
The Times conveniently excluded any mention of the 12-step meetings from their editor's note, and failed to disclose I'd offered them notes from all relevant interviews. Covering addiction and rehabilitation is a difficult task, and for doing my job, the Times has attempted to tarnish my reputation.
Predictably, scrutiny of my work continues. In another inaccurate story about my reporting, this one published Thursday by iMediaEthics, the site claimed they could not locate two people I'd quoted in Newsday stories about the Orlando nightclub shooting in June 2016.  The story referred to those two interviewees—both of whom I'd spoken with after the terrorist attack—as "non-existent sources."
I assured the writer of the piece that these people did, in fact, exist. I'd met the first, a self-identified security guard named Eric Baumer, at Sam Snead's restaurant in Port St. Lucie, where customers and staff were grieving the attack's victims. What name he worked under or has listed on his birth certificate I can't be certain, but I had no reason to doubt his story.
The other interviewee, who'd given his name as Aahil Khan, said he was a childhood friend of gunman Omar Mateen. The iMediaEthics story inaccurately said that I claimed Khan went to school with Mateen (the Newsday copy desk later added a headline to the web version that called Khan a "classmate," but the story under my byline never identified him as such.) The article also falsely suggested that I said Baumer worked for the same security company that employed Mateen, when no such claim was made.
While it holds itself up as an arbiter of good journalistic practice, iMediaEthics has refused to issue any corrections.
"Journalism is my life. I stand behind every word I've written."
Since I'm a crime reporter, I can't help thinking about all this in the context of the law. In the criminal justice system, there are protections built in to any prosecution: the presumption of innocence, stringent rules about what evidence is or isn't admissible, an impartial judge and a burden of proof that rests wholly on the prosecutor.
When news outlets investigate a reporter, none of these protections exist. My accusers have placed the burden of proof squarely on my shoulders. Instead of proving that I committed ethical breaches, they've demanded I prove I didn't commit them. That's the same unreasonable standard the Sun, City Paper and iMediaEthics expected me to meet when questioning my book—a standard set with the express purpose of making certain the accused is seen as guilty.
Since there are no official rules for journalistic reviews of a reporter's work, every outlet makes their own. There's no impartial third party weighing evidence for and against; just a roomful of well-paid editors serving as judge, jury and executioner.
It's hard enough to get a story published by an outlet in the days after you pitch it. Editors want proof to back up every sentence, as they should. Now, I'm being asked to back up every sentence in stories I wrote months or years earlier—a near impossible task for a journalist like me who immerses in protracted gangland conflicts, spending long hours with dealers and addicts.
How can a reporter demonstrate his innocence in such cases? By providing voluminous notes from his interviews? That wasn't enough for my accusers. By offering records? That wasn't enough, either.
Unless I put editors and reporters in touch with each of the drug-dealing gang members, addicts and witnesses that I interviewed on the streets long ago, they won't stand by—or stop questioning—my work. It's a standard that didn't exist when these stories were published. To institute it now is disingenuous.
Maybe these critics want to see additional proof like the bloodstains in my backseat—which are still there from the time I aided a stabbed gang member on Long Island—or the medical records from when I was diagnosed with post-traumatic stress disorder following a year I spent covering a Bloods-Crips gang war. Maybe they want to talk to my former fiance, who couldn't accept the risks I was taking in Baltimore, or to any of my colleagues in the industry, who know me as a reporter who goes where others won't in pursuit of a story.
Instead of taking any of those steps, the press has agreed on a pack of lies about my work. To counter these falsehoods, I'll be posting emails from reporters—as well as additional evidence and testimonials involving my reporting of Pill City—in the days and weeks ahead.
I hope the press will have the decency to publish these facts with the same speed with which they worked to damage my reputation.
In an industry under attack from the executive branch of our government, an industry that claims to practice objectivity when covering all subjects, don't fellow reporters deserve the same?
Kevin Deutsch is an award winning criminal justice journalist and author of two books, The Triangle: A Year on the Ground with New York's Bloods and Crips, and Pill City: How Two Honor Roll Students Foiled the Feds and Built a Drug Empire. He has worked on staff at Newsday, the New York Daily News, the Miami Herald, the Palm Beach Post, and the Riverdale Press. He has taught journalism at Queens College and Hofstra University and lives in New York City.
CORRECTION: An earlier version of this story referred to iMediaEthics as iMediaEthics.com. In fact, the site's domain is iMediaEthics.org. The Observer regrets the error.