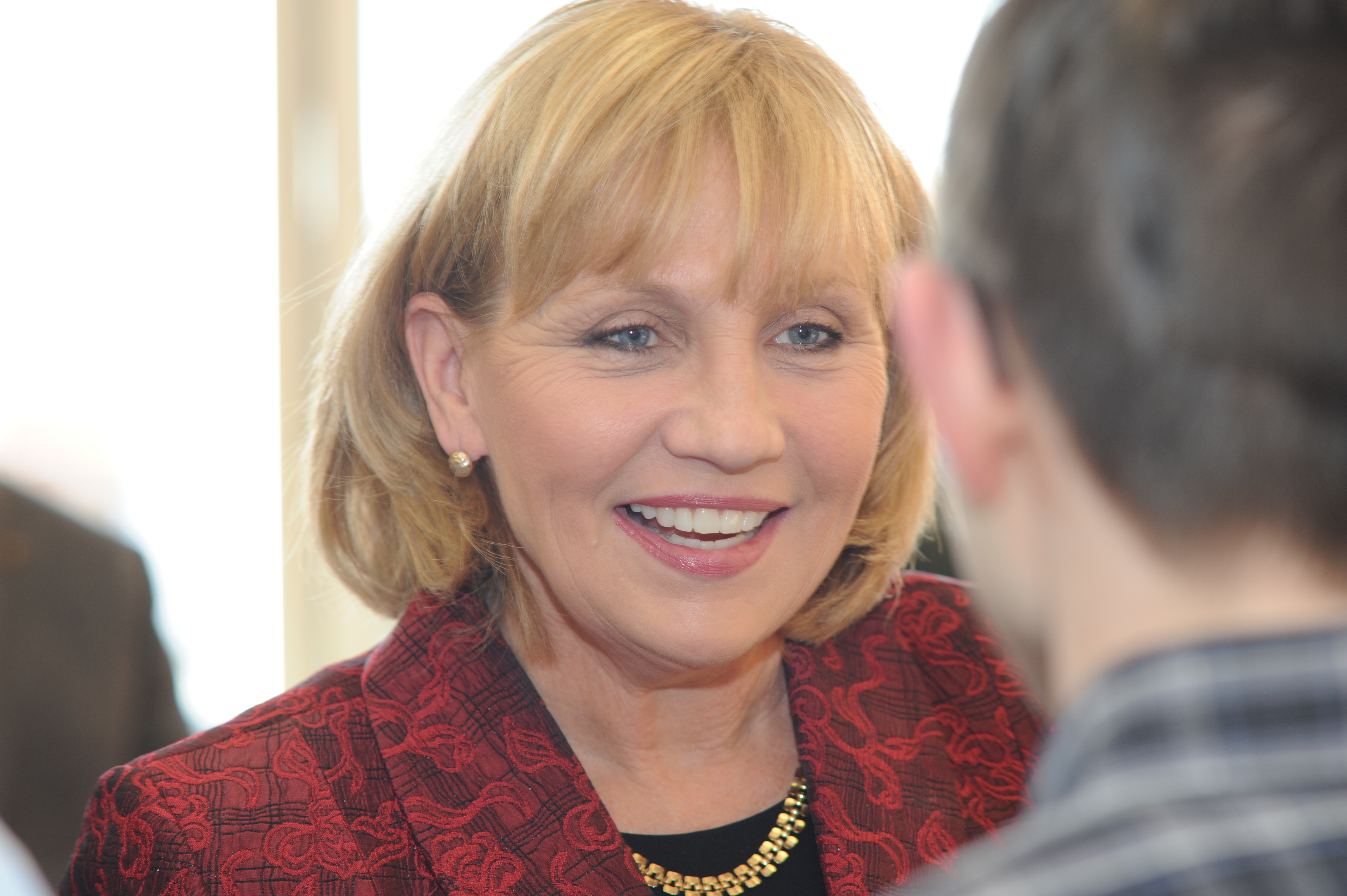 HACKENSACK- The Bergen County Republican Organization (BCRO) on Thursday gave Lieutenant Governor Kim Guadagno the official party line in the June gubernatorial primary.
Guadagno received 397 votes from members of the Bergen County committee, Assemblyman Jack Ciattarelli received 108 votes and Nutley Commissioner Steve Rogers received 30 votes.
"Bergen County is one of the most important counties for any Republican running for governor, and this huge victory shows that our campaign has the energy, organization and message to win statewide," Gudagano told the packed room at the BCRO after her selection was announced. "On to November."
Guadagno's win in Bergen further secures her status as frontrunner, especially since it gives her the top ballot position in the most populous county in New Jersey. However, Guadagno has far from sealed the deal, especially with Ciattarelli having secured the endorsement of three county parties (Union, Mercer and Burlington as well a screening majority in Middlesex) to date. Guadagno has earned the line in Bergen, Camden, Cape May, Cumberland, Hudson, Monmouth, Morris, Ocean, Passaic, Salem and Warren counties.
The group's endorsement of Guadagno was an expected one. Last week the BCRO screening committee gave their recommendation that the lieutenant governor become the nominee.
Guadagno and the other Republican candidates will face off in the June 6 Republican primary. While having party endorsements helps—especially in terms of securing visibility on the ballot—wins like the one for Guadagno at BCRO do not ensure a victory with primary election voters.