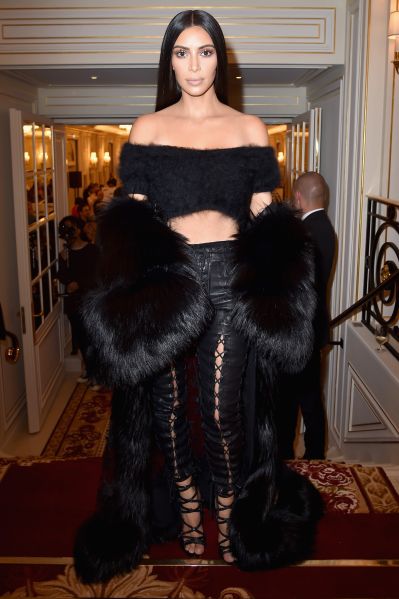 All the design and celebrity real estate news you missed this week.
Kardashian Update: Vacation in Dubai à la Kim Kardashian, if you have $30,000 per night to spare. Kardashian's favorite Royal Bridge Suite at the Atlantis The Palm Hotel comes with a rather steep price, but you get a master suite along with two guest bedrooms, four bathrooms, two lounges, an office, dining room and three balconies. Oh, and soap made of 14 karat gold. via Elle Décor.
Bieber Fever: Justin Bieber took a break from touring for a stay at the Banyon Tree Cabo Marques Resort in Acapulco, Mexico. The solo star arrived via private helicopter and rented one of the most expensive villas, compete with a private infinity pool. via People.
Royal Tour: Prince Albert II of Monaco gave a rare tour inside the royal palace. He took CBS News through the grounds and North Gallery, as well as parts his mother, Princess Grace, designed, including the pool. He showed where Princess Grace redid the Guards' Room, and the blue walls she chose remain today. via CBS News.
London Calling: Harrods, the beloved British department store, is launching their first in-house furniture line. The collection is designed in collaboration with Porada, and will include sofas, chairs, tables, sideboards and cabinets. via Architectural Digest.
New Neighbors: Newly confirmed Secretary of State Rex Tillerson bought a $5.6 million home in D.C.'s Kalorama neighborhood. He bought the four-bedroom, 4.5-bath Colonial Revival-style home from former AOL exec Richard Halon. Tillerson's new neighbors include Barack and Michelle Obama, Jeff Bezos and Ivanka Trump and Jared Kushner. via Washingtonian.