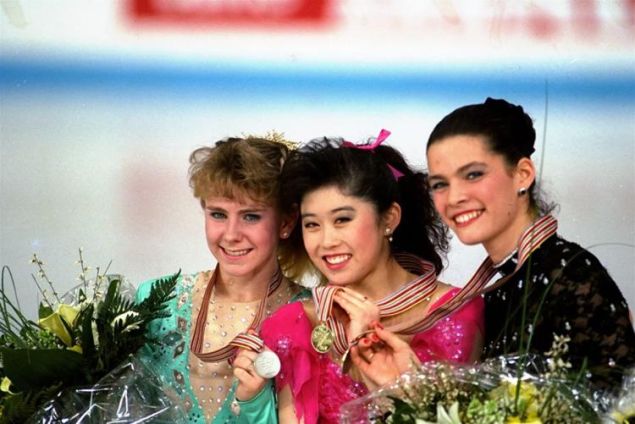 Kristi Yamaguchi: gold medal figure skater, Dancing with the Stars champion…Twitter troll?
On Tuesday Yamaguchi tweeted out this message to fellow Olympic medalist Nancy Kerrigan, who is competing on this season of DWTS:
So why is this tweet going viral after two days? For the answer to that question, we have to wind back the clock 23 years.
On January 6, 1994, Kerrigan competed against Tonya Harding at the U.S. Figure Skating Championships in Detroit. Kerrigan was walking through the hallway of the arena after a practice session when assailant Shane Stand attacked her with a telescopic baton, injuring her leg and taking her out of competition.
It turned out that Harding's bodyguard Shawn Eckhardt, along with her ex-husband Jeff Gillooly, had hired Stant to break Kerrigan's right leg so that she would be unable to compete in the 1994 Winter Olympics.
Kerrigan got the last laugh, however—she and Harding were both selected for the Olympic team, and a fully recovered Kerrigan won a silver medal while Harding finished eighth.
While the three women skated together throughout their careers, Yamaguchi had nothing to do with this incident. But of course the internet still wondered: was her tweet just a poorly worded "good luck," or was she actually throwing shade?
The way Kerrigan responded, it's hard to tell what she actually thinks:
But over the last two days, the internet has decided that Yamaguchi is actually a sass master:
When will Yamaguchi claim her gold medal in social media shade?