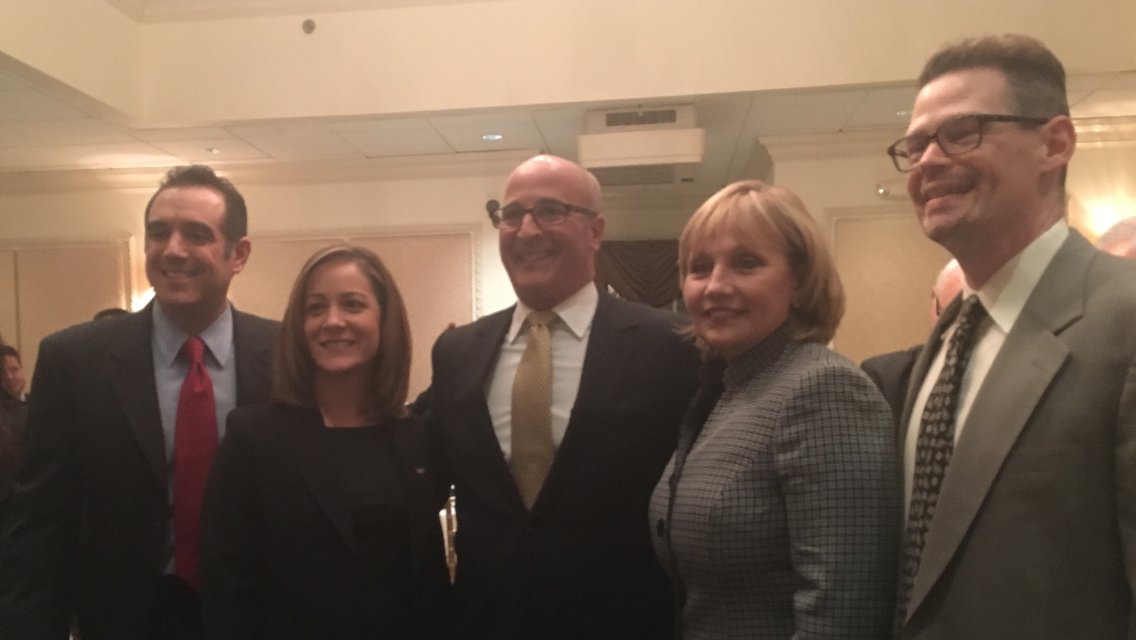 NEW MILFORD – The race in New Jersey's 38th legislative district has officially begun. On Wednesday night, Matt Seymour and Christopher Wolf were announced as the Republican assembly candidates in the district. Earlier in the day, Kelly Langschultz was announced as the state senate candidate. Langschultz, Seymour and Wolf are challenging district 38's incumbent Democrats: State Senator Bob Gordon, Assemblyman Tim Eustace and Assemblyman Joe Lagana.
The announcement came during an event at Sanzari's New Bridge Inn honoring former Freeholder John Felice for his tenure on the Bergen County Board of Chosen Freeholders. In addition to a number of elected officials from throughout the district, the event was attended by Republican gubernatorial candidates Lieutenant Governor Kim Guadagno and district 16 Assemblyman Jack Ciattarelli. Their attendance at the event shows the focus Republicans have on the district this election cycle. During the 2015 assembly races in the district, the race was considered one of the most competitive in the state until a scandal in the district involving one of the candidates derailed the GOP ticket.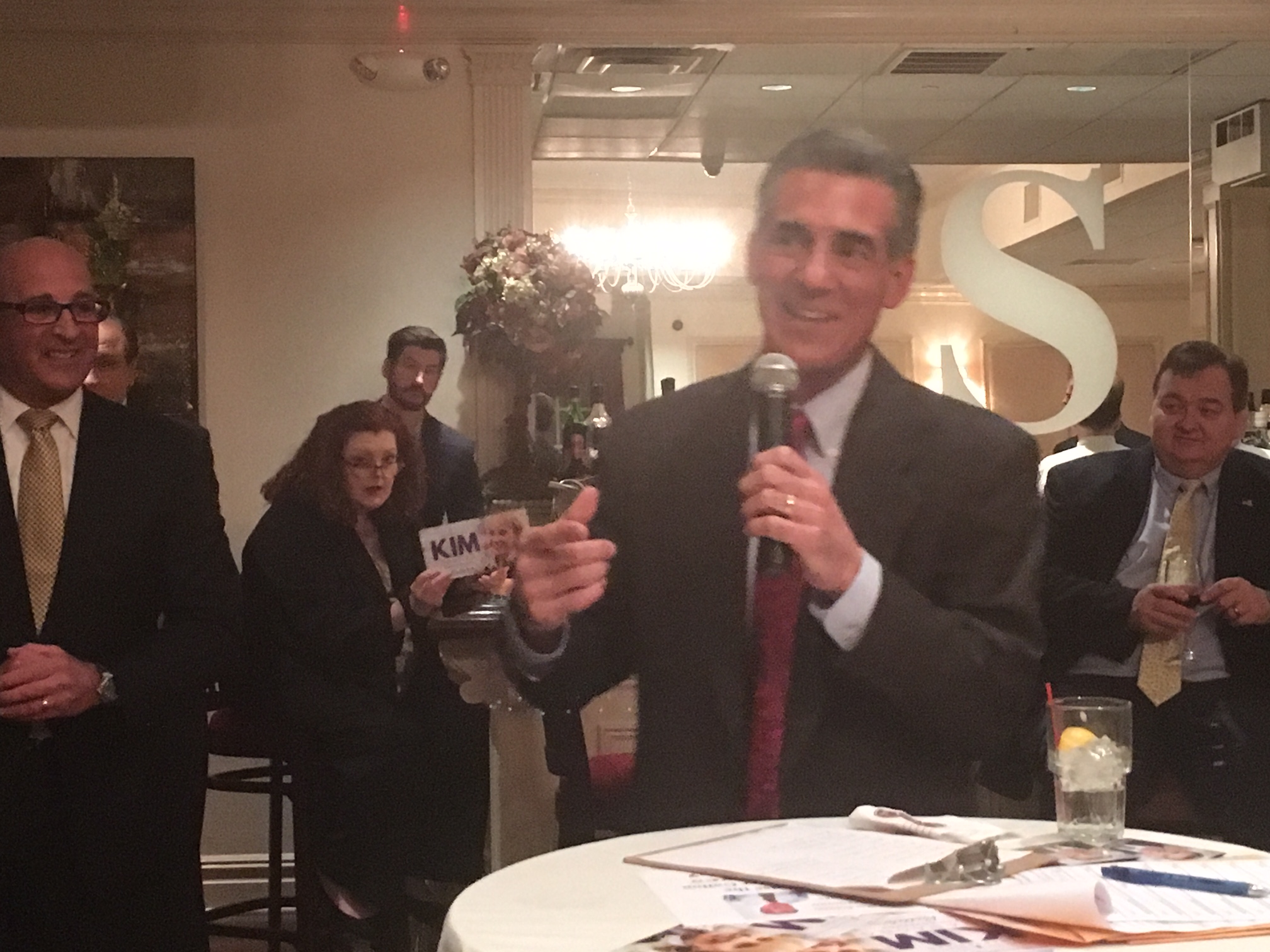 According to Ciattarelli, it is important for Republicans to remain focused on this November's coming elections.
"We can win elections and we will this year," Ciattarelli said of Republicans. "We will keep the Governor's seat and take back this district for Republicans, especially with these candidates."
Guadagno's attendance at the event came just one day after she secured the first GOP line in the state from Hudson County. She presented Felice with his award and thanked him for his service to Bergen County. She told PolitickerNJ that she felt confident that Langschultz was going to "beat Bob Gordon."
Langschultz—a mother of four and a small business owner—said that she is appreciative of the support of the gubernatorial candidates in her pursuit of office.
"It is wonderful having them here," she told PolitickerNJ. Langschultz also said that she believes her candidacy will be a breath of fresh air from long-time incumbent Gordon.
Seymour is an attorney specializing in working with low income victims of domestic violence. If elected, he said a top priority for him is to bring a family justice center to Bergen County.
Wolf is a pastor from Saddle Brook. He said that it has been too long since constituents in the 38th legislative district have been represented by officials who share their values.
"The wait is over. Kelly, Matt and I, we are here," Wolf said.