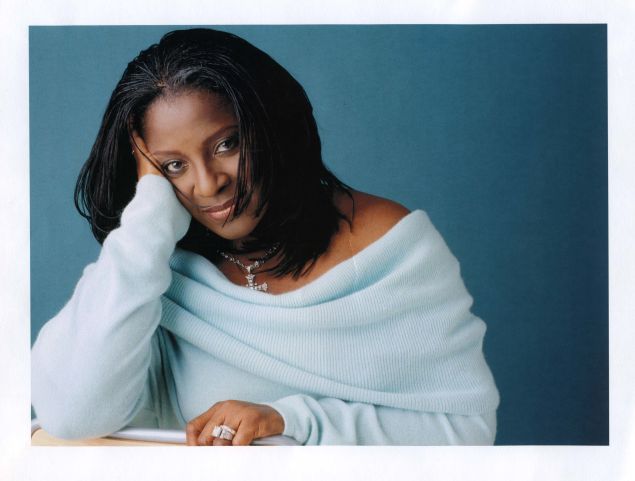 When quietly reminded that she's successfully navigated the often treacherous waters of an acting career for 20 plus years, LaTanya Richardson Jackson gently responses, "Oh you're so kind to say it that way." Then she says, "But it's absolutely true. I've been doing this awhile and the thing is — I still just love it so much!"
It's not hard to quickly realize that Richardson Jackson's success is due in part to the fact that she's not only an optimist but a genuinely observant person.
Speaking about what she's learned about herself from her years pursuing acting, Richardson Jackson says, "I've discovered that I am as strong as I thought. I hold onto the spirit of God for everything and that works for me. That aspect of my life is very real and is the truth. If I can stay centered, I'm basically going to be living in the world a happy person."
But as soon as she finishes this thought about herself, Richardson Jackson swiftly moves the conversation to what she's learned about living life as a whole, and how she feels everyone can benefit from her knowledge. "I've learned that all of us should be constantly mindful of what's going on around us. Sometimes I think we get pretty single-minded in our pursuits and forget that we really do need each other. We need to actively engage in giving and helping each other every day."
Throughout her career, Richardson Jackson has worked in many different mediums, including feature films, series television and the theater. Her first love, she admits, is live theater. "I like the immediate interaction and the danger of being in front of that audience that's right there, just a few feet from you."
She goes on to say, "In theater, you sit with a script. It's much different on TV because TV is so fast." Then she adds, "This acting thing we do is really very unnatural if you think about it. We're performing a play but it's not supposed to look like a play. We're trying to suspend reality for the viewers to give the audience an experience that is close to a reality, but it's not. That's really complicated if you think about it."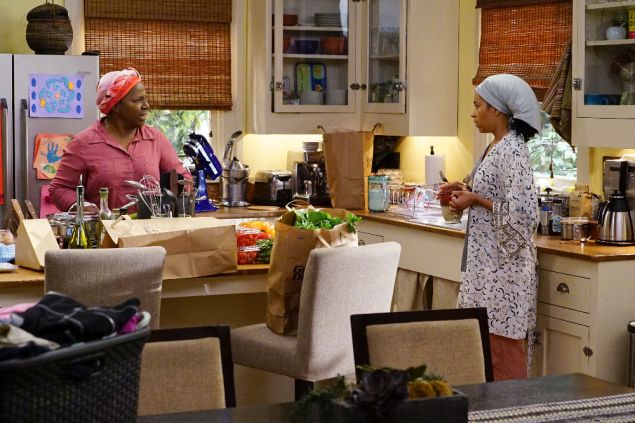 In television, her most current role is an arc on the long-running series Grey's Anatomy. On the show, she plays Diane Pierce, a character who has a volatile relationship with her doctor daughter. Richardson Jackson says her character causes some upheaval in her fictitious daughter's life, and that this is something she knows a bit about from her own experience. "I have a daughter so I know of what I speak," she laughs. "My onscreen child is similar to my real daughter in that they're both overachieving in their own way. I've discovered that with this kind of dynamic you say what you want to say and then just sort of pray for the best."
Of her time on the Grey's set, Richardson Jackson says, "It's really been a joy to be there. They've created a tone that makes you want to work with them. The actors are so F-ing good it's like playing at the best playground."
She has also appeared in Luke Cage, Blue Bloods, the mini-series Show Me a Hero and can next be seen in John Singleton's new series, Rebel.
Richardson Jackson's personal life is a study in balance as well, she admits. She's been married to Oscar-nominated actor Samuel L. Jackson for years. "We've been together for over 40!" she exclaims, after talking about how they met in college. Their daughter Zoë also works in the entertainment industry in production.
Being part of a family of creative people can get a little complicated, says Richardson Jackson. "Yeah, It's really schizophrenic at times. You can imagine how manic it can get because we're all sort of very controlling Type A personalities. It's fun sometimes, hectic sometimes, always unorthodox, but extremely centered as well."
She explains further with, "Zoë's a senior producer on shows like Top Chef and Chopped and that's a completely different thing than the scripted stuff that Sam and I do. He's in demand constantly so he rarely sits still. But no matter what's going on, we understand that we're a family first, above all else."
As for her role within that family unit, Richardson Jackson says, "I'm the fulcrum that keeps it all moving and focuses as well, so we don't get too far afield of being a family. I'm the contractor, the cook, the chief bottle washer, the carpenter, the plumber, the chauffeur — you name it! That's what I do!"
And, with her thriving career ever expanding, Richardson Jackson reveals that there are a few people she'd really like to work with. "Well, for a time my dream was to work with Denzel [Washington] but I got to do that so now I'd love to work with Taraji [P. Henson] and Alfre Woodard. I really appreciate their skills and it would just be amazing to share space with them and create something memorable."
Richardson Jackson might just be able to make all of that happen as she's expanding her reach. "I know it sounds cliché but I'm hoping to produce and direct, I'd like to get some things developed and done."
She also spends a good portion of her time working with several civic organizations. She's a member of the council for the Smithsonian National Museum of African American History & Culture, and on the Board of Trustees of the American Theater Wing as well.
As a closing thought, Richardson Jackson, rather selflessly, once again turns the conversation away from herself, instead wanting to discuss a notion that she hopes others will adopt as she says, "I truly just want everyone in the world to understand that we all are responsible for each other, and if that means someone has to take a little less so that someone else can survive, then we need to invest in that. Think about that every day as you go on this journey. I really think it will make your journey in this thing we call life that much more fulfilling."