Rosa Walton and Jenny Hollingworth are so cool it's a little intimidating. The British teens behind  haunting synth-pop duo Let's Eat Grandma are crafting some of the most forward-thinking today, and they're still too young to get into the night clubs they're regularly selling out.
Together, the childhood friends have written spooky earworms like "Deep Six Textbook," "Eat Shiitake Mushrooms" and "Sax in the City." (Yes, they can even make rap-singing about shiitake mushrooms sound catchy.)
Their progressive, innovative songs have been quickly embraced by fans who can't help but compare them to other avant-garde musicians, including Kate Nash and Coco Rosie. But Walton and Hollingworth have never heard the majority of the bands critics swear they were inspired by.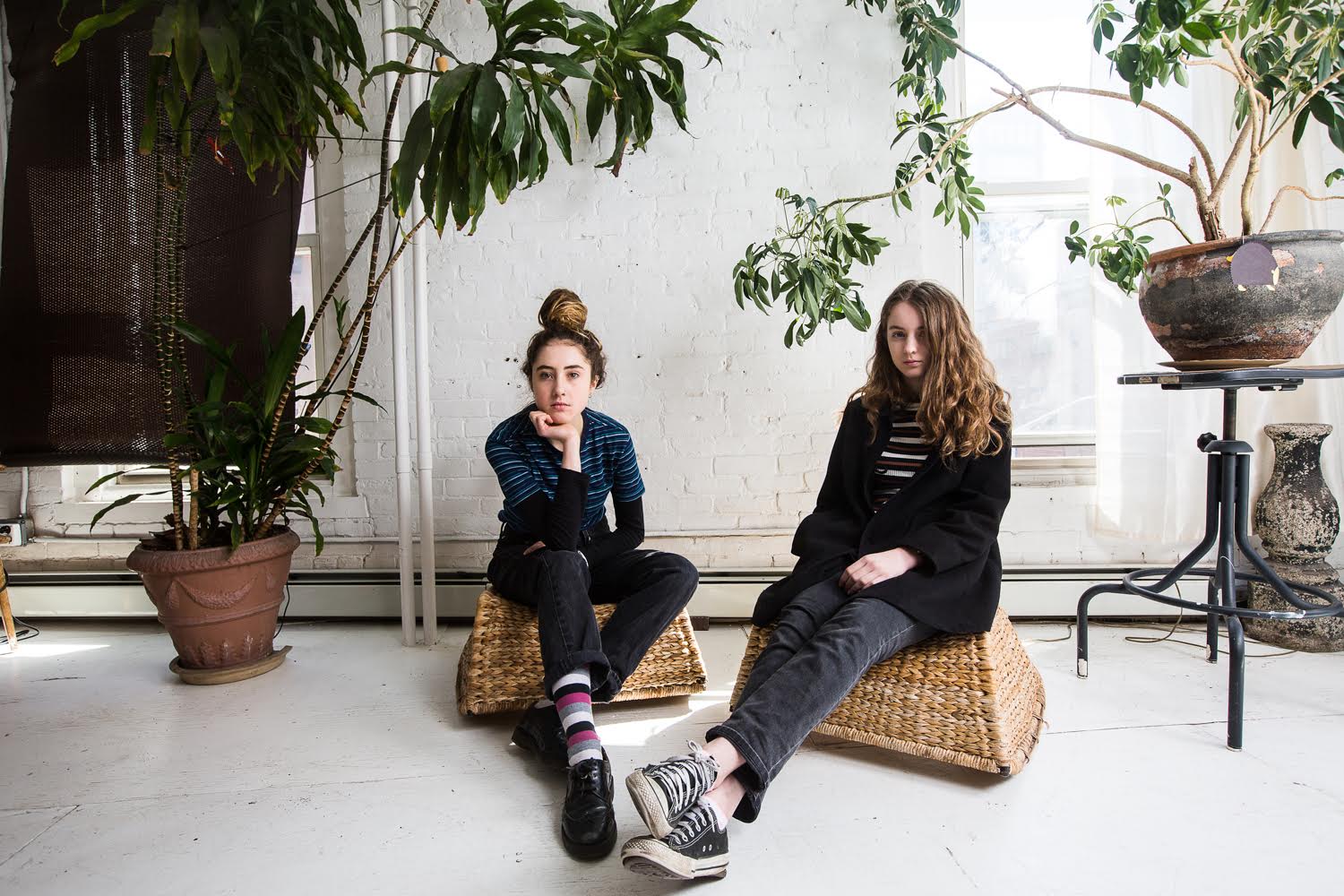 After becoming fast friends as children in Norwich, England, the teen witches began writing their debut album "I, Gemini" when they were only 13. Now 17 and 18, they could easily be mistaken for twins on their album cover, but in person Hollingworth's haircut is distinctive, despite their coordinating outfits.
The experimental duo credited with reinventing pop faces heady comparisons to everyone from Lorde, (they admit they're currently listening to "Green Light") to REM. Still, they would rather make their own dreamy, fairy tale inspired albums and music videos without listening to the critics. "If you're trying to replicate someone else's work it isn't really coming from your own emotions and it kind of lacks any emotional power," Hollingworth announced.
After a short stateside tour, the two are returning to school and are playing the festival circuit this summer. At school they learned many of the instruments they currently feature, including the recorder. "It's not that we play those instruments, it's more that we wanted to use those sounds," Hollingworth explained.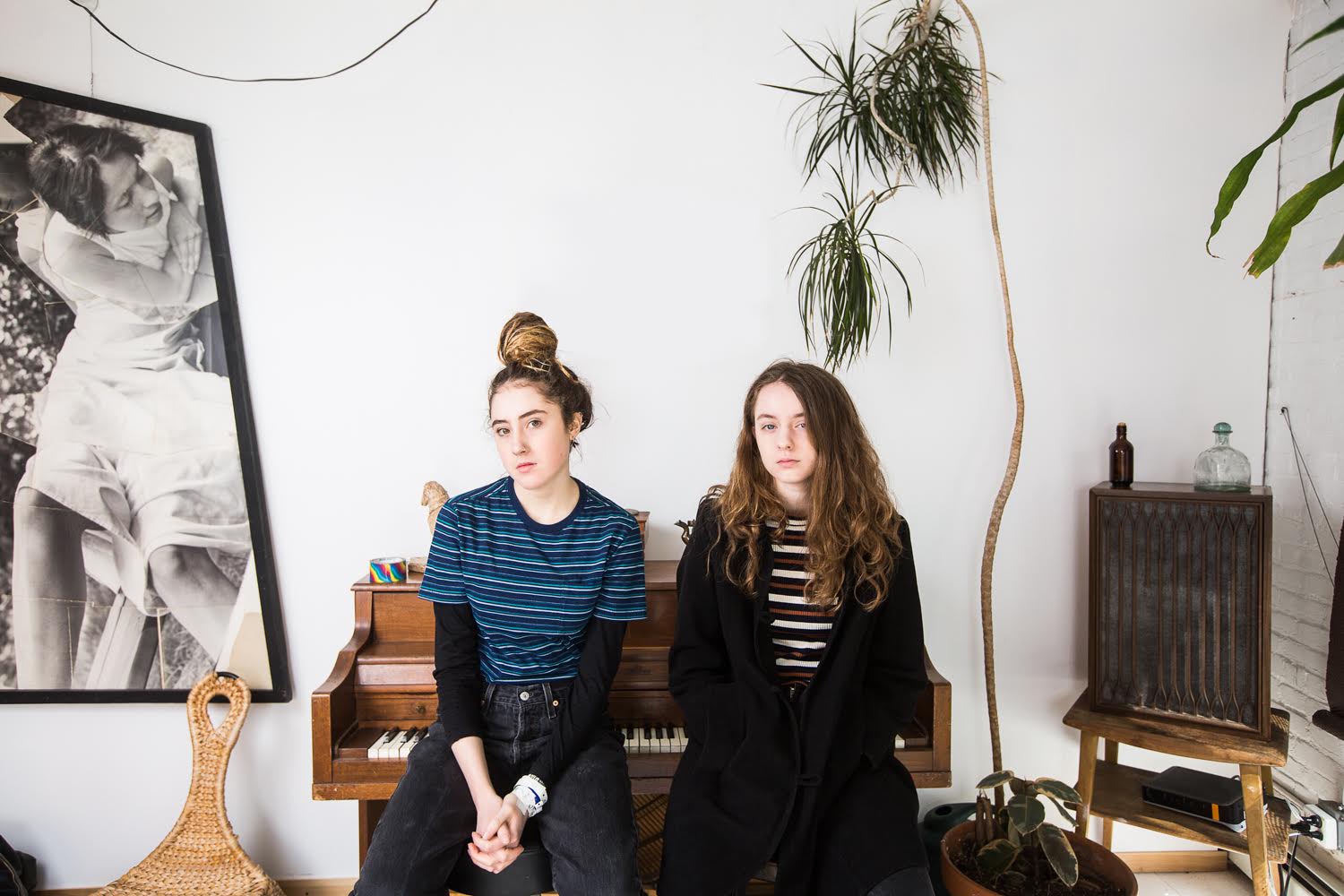 While their personal style is decidedly low-key, consisting of striped tees and fleece jackets, in videos they wear glitter and tutus. Onstage, they wear what they refer to as "snake clothes," described as snakeskin printed on vinyl.
The Observer sat down with the duo at their Brooklyn Airbnb, succulents and exposed brick included, before their show at Rough Trade. In the Williamsburg apartment, the thoughtful teens discussed how they've never listened to most of the artists critics compared them to and the meme their band name comes from.