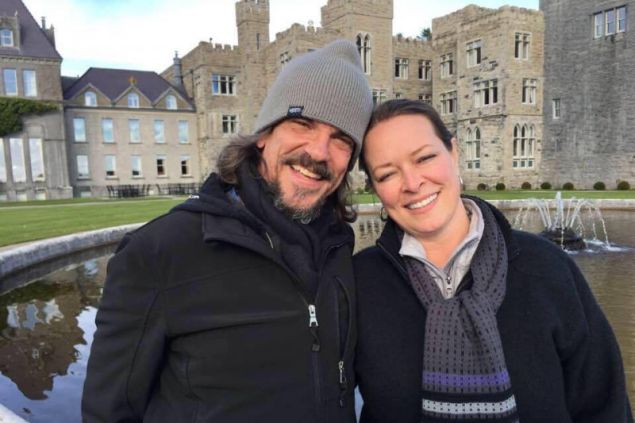 Yesterday in the heart of London, a knife-wielding assailant in an SUV ran over pedestrians outside Parliament—at least four people were killed and at least 40 others were injured in the terror attack, which was described as "a confusing swirl of violence."
Kurt Cochran, an American traveling in Europe, was killed, while his wife Melissa was injured. The couple, who owned a recording studio in Utah, was celebrating their 25th wedding anniversary with a European getaway—they had previously made stops in Germany and Scotland. They were also visiting Melissa's parents, Mormon missionaries serving in London.
Melissa's sister Sara Payne-McFarland wrote on Facebook that she is suffering from "a broken leg, a broken rib and a cut on her head."
"Kurt, you are a HERO, and we will never forget you," she added.
Clint Payne, Melissa's brother-in-law, has started a GoFundMe to help defray the costs of Melissa's monthly care expenses and cover her loss of income.
CNN host Jake Tapper tweeted out the campaign to over one million followers this morning;
This social media publicity does not seem to be having an effect just yet—thus far, the campaign has only raised about $2,600 of its $50,000 goal.
Crowdfunding after tragedies has become a common trend of late—it's been used to raise awareness for victims of the Paris terror attacks and to upgrade security for a pizzeria at the center of the fake news debate.
Among the other casualties of yesterday's terror attack were a British police officer and a teacher who had immigrated to England from Spain.