Check out Observer's Facebook live with Lindemann.
Maggie Lindemann is perhaps best known for her enviable social media presence, with almost 2 million followers on Instagram. At only 18, she's developed a devoted following for her dramatic selfies (think full Instagram makeup, including Kylie Jenner lips and reality show-worthy mega lashes). But in her newly released single, she's ready to prove she's more than just a pretty girl.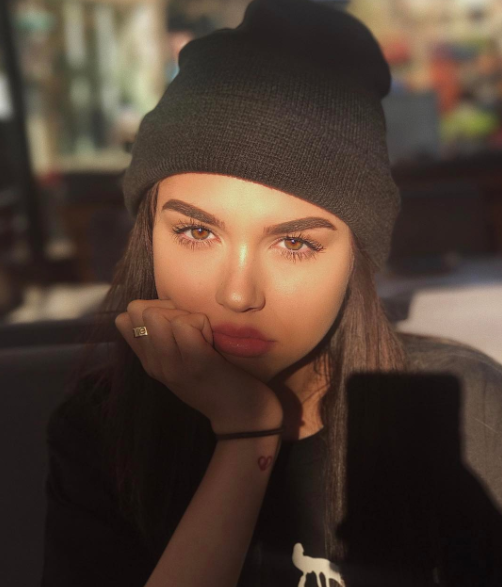 Like Selena Gomez, Lindemann has been vocal about the pressure of maintaining a perfect image on social media, which is exactly what her first single focuses on. While Lindemann is a bit younger and a fully-fledged member of Generation Z, the two artists are undeniably similar. Both have public problems with ex-boyfriends, faced down social media cyberbullies and are open about their mental health issues. In the undeniably catchy and blunt "Pretty Girl," Lindemann sings, "I'm more than just a rumor," taking on the cyberbullying saga that plagued her after a video leaked of her ex-boyfriend, Vine star Carter Reynolds, coercing her.
Two years later, Lindemann is more than ready to move on from Vine, where she started. On her 18th birthday, Lindemann signed to 300 Entertainment, with labelmates including Fetty Wap, Migos and Young Thug. With Lana Del Rey, Charli XCX and Marina and the Diamonds as inspiration, Lindemann is poised to become the next big pop star—and a built-in fanbase of millions certainly helps.