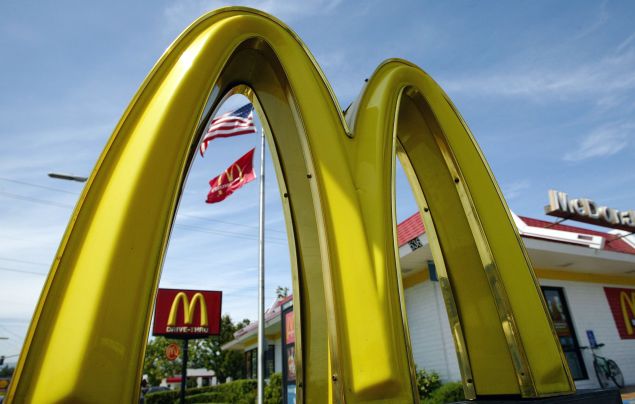 McDonald's caused a stir last Thursday when the fast food giant's official corporate account tweeted that Donald Trump was "a disgusting excuse for a President" with "tiny hands." The company released a statement explaining that its Twitter account had been hacked and the problem was resolved, so the internet promptly forgot about the incident.
Well, almost.
Soon after the hack occurred, a Twitter comedian known as Matttomic tweeted out this image:
Funny for sure, but also obviously fake, right?
Well, a Fortune magazine newsletter, compiled by the magazine's president Alan Murray along with senior editor Geoffrey Smith, didn't get the memo. Its initial copy about the McDonald's hack included the following sentence:
'The incident was an eerie echo of an episode from 1973, when a McDonald's employee sent an abusive telegram ("RETIRE BITCH") to Richard Nixon under the name of then-CEO Ray Kroc, an ardent Nixon supporter."
While the newsletter was sent out Friday, Matttomic did not notice the issue until this morning:
Soon after Matttomic tweeted this out, the offending line was removed from the online copy of the newsletter. The story does not yet, however, include a correction acknowledging the mistake.
One tweeter tried to shame Matttomic for writing "unhelpful faked tweets for sweet, sweet RTs." But he shut down that argument right away:
On the contrary, Matttomic wrote that he was glad to "watch a major business magazine hit themselves in the nuts."
Fortune did not reply to an Observer request for comment.